An unwritten quest here at Stroud Times since day one has been to identify, distil and articulate what it is about this town that makes it so special.
So far, it's all nailing jelly to the wall. Stroud is a shapeshifter; a paradise postcode, a playground for expression, a sanctuary against that weird world that isn't Stroud, a place outsiders simply don't get.
We might struggle to pin it down, but thankfully we don't have to because Artisan Stroud, dropping just in time for Christmas when there's a chance to tuck into it, looks to have got the issue sorted.
If your suspicion about what makes Stroud tick is that it draws its creative energy from a source of inspiration converging through the five valleys, you've come to the right tome.
Author Clare Honeyfield is a familiar face around town as the owner of Made in Stroud, a retail adventure which has drawn her into a close narrative with around 80 makers and creators as part of three decades' involvement in local creativity.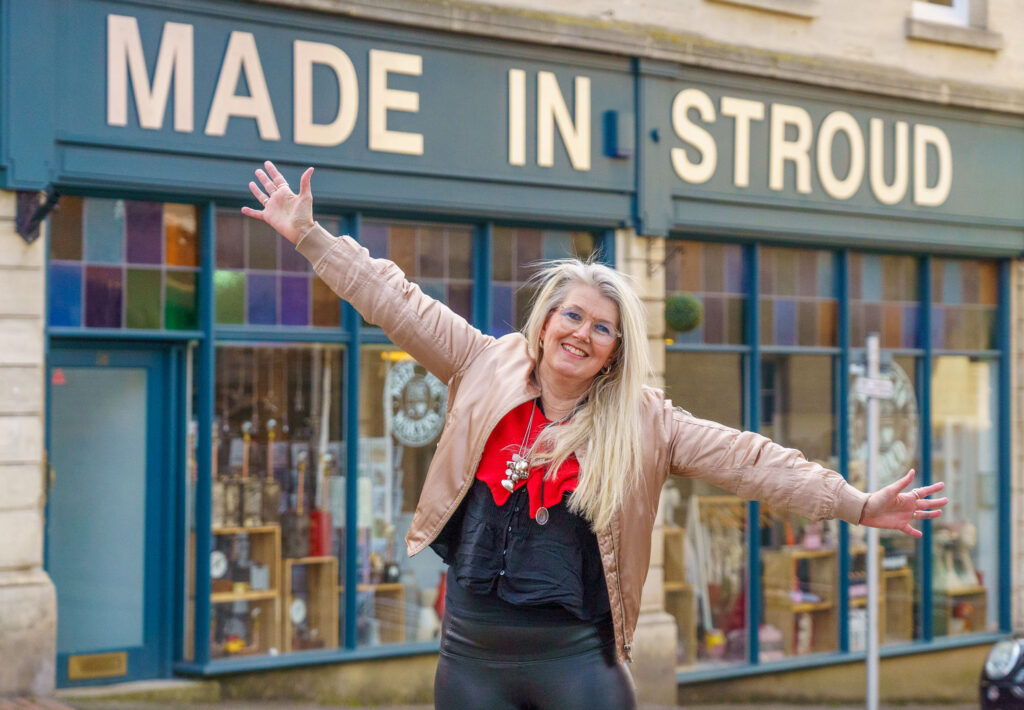 Importantly, she also knows her way around a keyboard, having written for Stroud Life and the Citizen, and is a coach. That's a word that often carries associations of me-first formulae for ruthless business success, but the mission of this lavish, well-written and beautifully illustrated work is clearly laid out by the author at the outset.
"My hope is that this book, and the movement towards buying quality and shopping mindfully, will encourage us all in our purchasing decisions. If we were all just a little bit more conscious of how we shop, we could transform the way big corporations source products, which would lead to a massive positive impact globally on waste and consumption. Whether it is buying fair trade, organic cotton to support the cotton farmers in India or shopping local, we can all do our bit to create a better world."
So, while this work is inescapably a celebration of aesthetics, it digs deeper to interrogate, as Clare explains, "the culture we create with our purchases, our environmental impact and what all of this means for generations to come. This is true beauty."
It's a brimming cornucopia of beautiful things, all Stroud-connected, from pottery to portraiture, mosaics to chairs, stained glass to soap. All of it dead lush. And printed on lavish paper in a hefty, hardback format. In short, a keeper.
A warning, though, might have been added to the cover: a potential sting in the tail of buying this directory of delicious things is that you might pore over the pages, post-Christmas lunch, and discover all manner of exquisite Christmas shopping inspiration that evaded your gift radar for 2021. Oh well, at least you've got a brilliant head start for the next time around. For more information and ordering, visit www.thehistorypress.co.uk
Artisan Stroud, by Clare Honeyfield. History Press £20.00