Stroud Sub Rooms' Fundraising Beer Festival took place at the weekend – though Saturday's heavy rain meant plans had to be changed at the last minute.
"The downpour meant we had to bring everything indoors on Saturday," explained Hugh Phillimore, Director of the Sub Rooms.
"I'm thrilled the beer festival is establishing itself as an annual event – we had over 40 beers and ales on tap and sold £14,000-worth on Friday and Saturday, despite having to bring it all inside.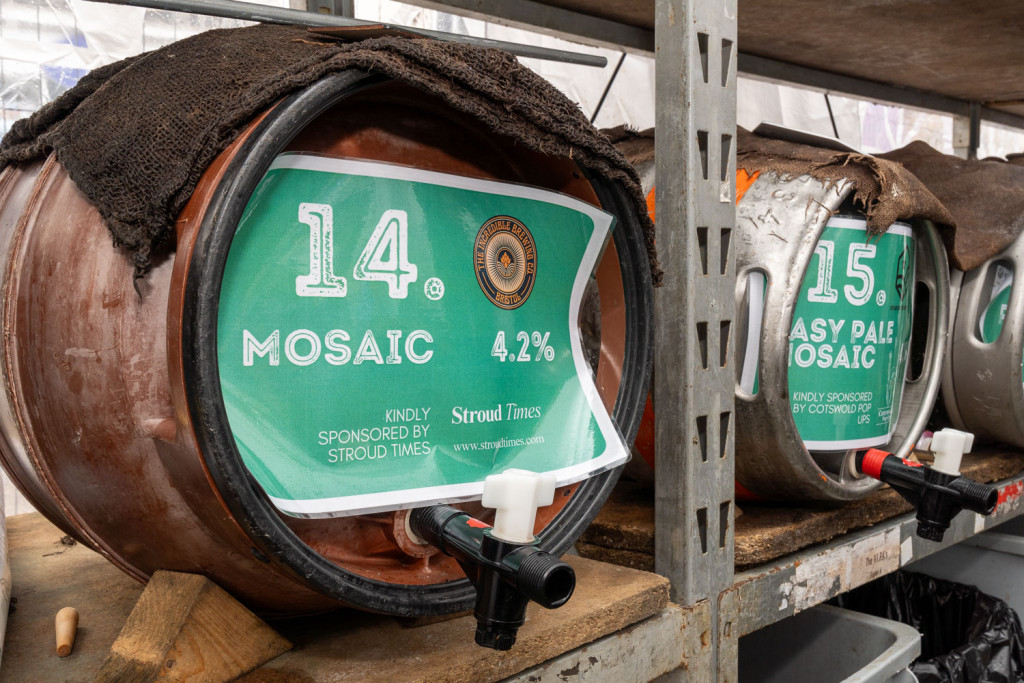 "We made a profit of £10,000 and this makes a sizeable contribution to keeping the Subs running."
A number of local bands and DJs provided musical accompaniment, including The Dave Ayre Quartet and Thrill Collins.
"Us, a Finnish band that was the toast of Glastonbury this year, was the closing act on Saturday night and received a standing ovation from the 200 people in the Ballroom," added Mr Phillimore.
"Local businesses sponsor barrels of beer, and it's a wonderful free festival for the people of Stroud."