Florist Olivia Gray has swapped the corporate world in France to return to her roots in Stroud.
Olivia has recently opened Muriel Pink Fleuriste on Ebley Wharf, opposite the popular Kitsch Coffee & Wine Bar.
Muriel Pink focuses on creating beautiful, unique, and bespoke flower arrangements for every occasion, using seasonal British flowers and foliage within personal designs and arrangements and keeping packaging to a minimum. Olivia has also started a cutting garden to provide stunning homegrown flowers.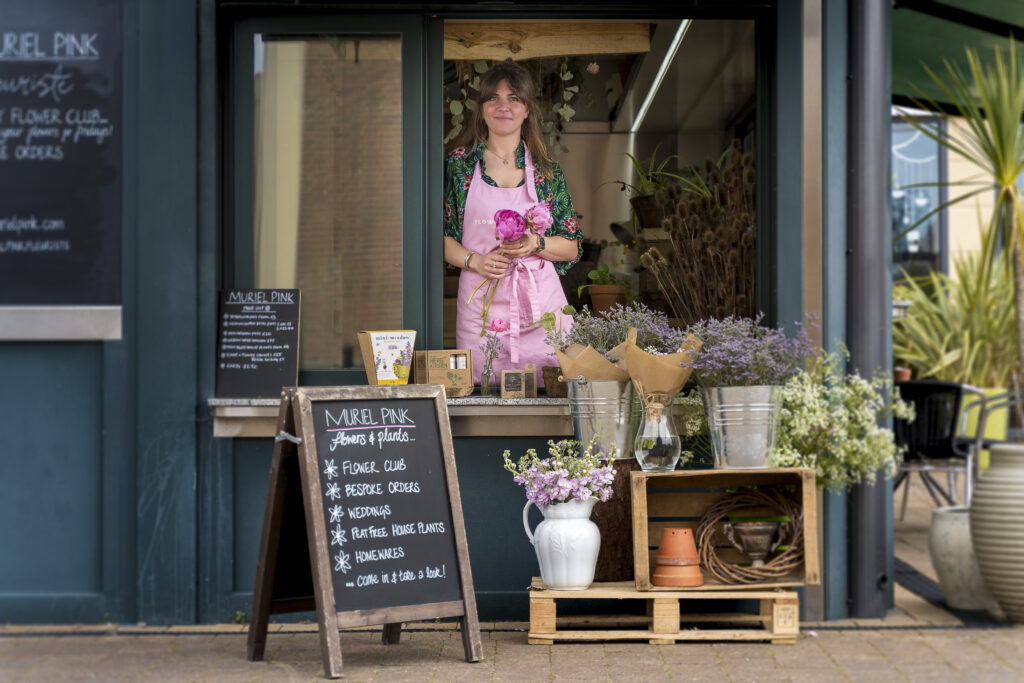 Graduating from Northumbria University in 2012 with a degree in furniture design, Olivia cut her creative teeth in fashion on the acclaimed Savile Row before moving to the South of France for five years.
However, during the lockdown, Olivia decided to return home, she said: "I have always been creative and was struggling to work within a corporate company and really wanted to get back to something more artistic and to work for myself.
"I retrained as a florist last year and had an wonderful opportunity to open up my new shop – I feel very fortunate to be able to set up a company in the town that I grew up in."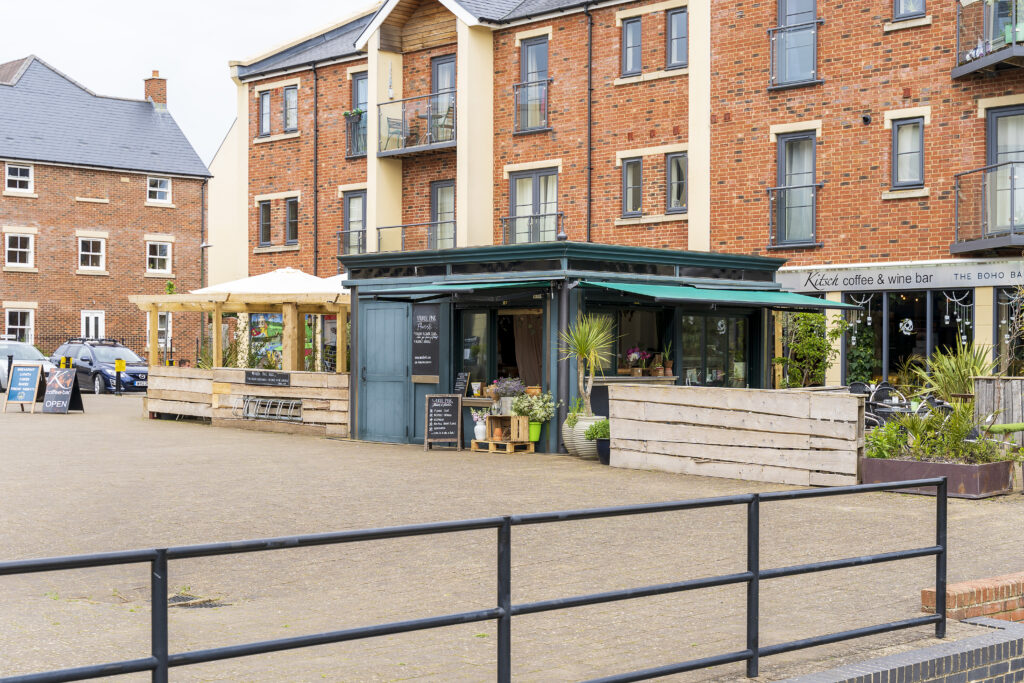 Visit Muriel Pink's website and grab your 10% off in store with code PINK10 HERE
If you would like your business featured in Stroud Times, please contact: ads@stroudtimes.com