WELTERWEIGHT Max Mudway says his new family life has sharpened his focus when it comes to professional boxing as he readies himself to return to the ring, writes Matt Davies.
Mudway, who has a perfect record of 4-0 as a professional, is set to star on Neilson Boxing's Fight Town show in Swindon on Saturday, September 18th, in what will be his first outing for almost a year and half. 
The 25-year-old's career shuddered to a halt because of the COVID-19 pandemic, but away from the sport, he has had a busy year as he got engaged and became a dad for the first time.
The birth of his son, Dempsey, earlier this year has given the Stroud fighter a fresh motivation ahead of his fight next month as he paid tribute to his partner Ellie helping him stay on top of his preparation.
"Last year was a bad year for a lot of people, but for me, it definitely took a turn for the better as I met my fiancé," he said.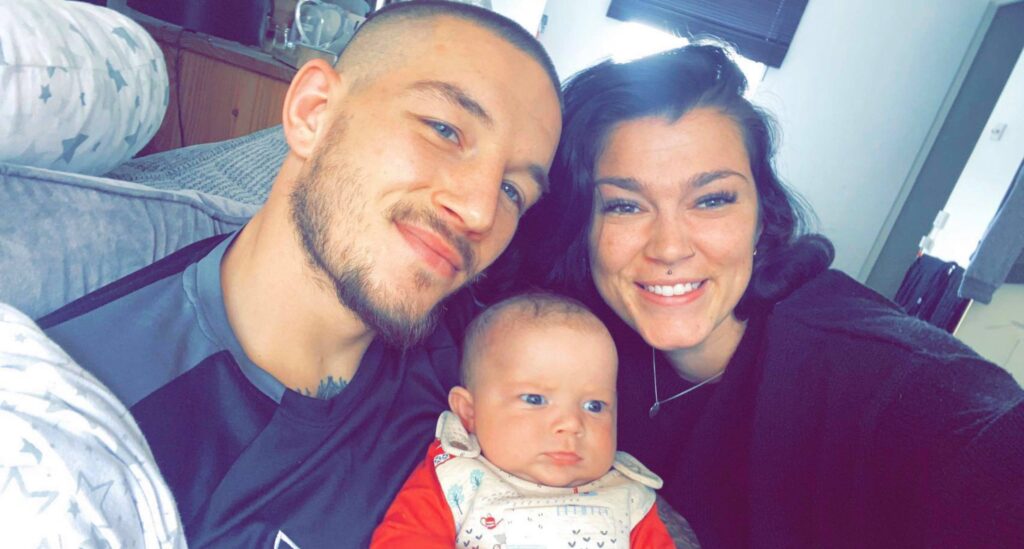 "We have a baby now, so it has been a crazy year. I've learned a lot about myself and it has been quite eye-opening.
"I go to the gym every day and put myself through agony for my new family, it's all for my little man.
"Before, it was just for me but now I have a couple of other people it's for as well and that has given me another reason to want to succeed that little bit more.
"Being in camp kills me because I'm away early in the morning and sometimes I don't get back until late at night.
"I have to hold my hands up to my partner because she is the one getting up late at night so get up and train."
In the ring, Mudway admits the delay has put an end to any momentum he had at the beginning of last year, but says he is looking to remain as active as possible for the remainder for 2021.
"Once the New Year starts I'm going for titles and nothing is getting in my way because I've missed out on a lot," he added.
"Pre-covid we were looking at trying to fight for the Southern Area title, so had that of all gone to plan I would like to think I'd have fought for that title already.
"We are planning on fighting in September and then again in October to keep busy."
Mudway will be featuring on the show alongside Fight Factory stablemate Shabir Haidary, who is making his debut, as well as other talent such as former Commonwealth cruiserweight champion Luke Watkins.
For further information on the show, or to buy tickets visit www.NeilsonBoxing.co.uk.