I'm Clive Noble, and I am the locksmith for Stroud and further afield and can help you with any problems you might have, 24/7.
In other words, when you need a Stroud locksmith, I'm the one to call on 07859763362.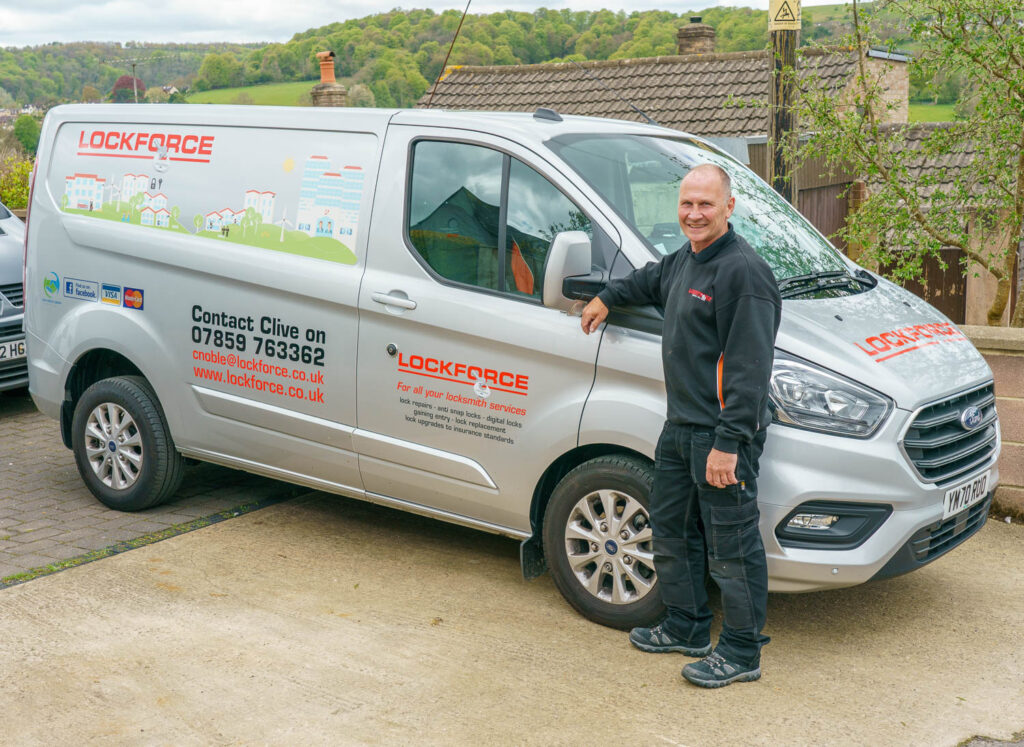 Here are some of the reasons why:
I am DBS checked
I am fully insured (to the sum of £5m)
I am your highly trained, qualified, and experienced locksmith in Stroud
I provide locksmith services across Stroud 24/7
All my work comes with a 12-month guarantee
I do not charge any call-out fees
I'm the one to call on 07859763362.
Locksmith services in Stroud can cover a wide range of different issues, but no matter what the problem might be, whether it's a broken lock, a security problem, or even a lost key, Stroud Lockforce Locksmiths will be there for you. We'll be there 24/7. We'll be there quickly. We'll be there to help.
I'm the one to call on 07859763362.
Plus I don't 'just' change locks and repair broken keys. I'm also here to give you advice about which locks are best, how to secure your property and so much more, and the best thing about this advice (apart from how professional it is) is that it's entirely free. Also free are the security checks I can carry out on your property. Speaking of free things, I won't charge you a call-out fee for my services either. In fact, Lockforce Locksmiths in Stroud can give you a lot.
Using the most up-to-date techniques and equipment, Stroud Lockforce Locksmiths can solve all your lock and key problems, offering the best quality work done in the most professional, efficient way.
I'm the one to call on 07859763362.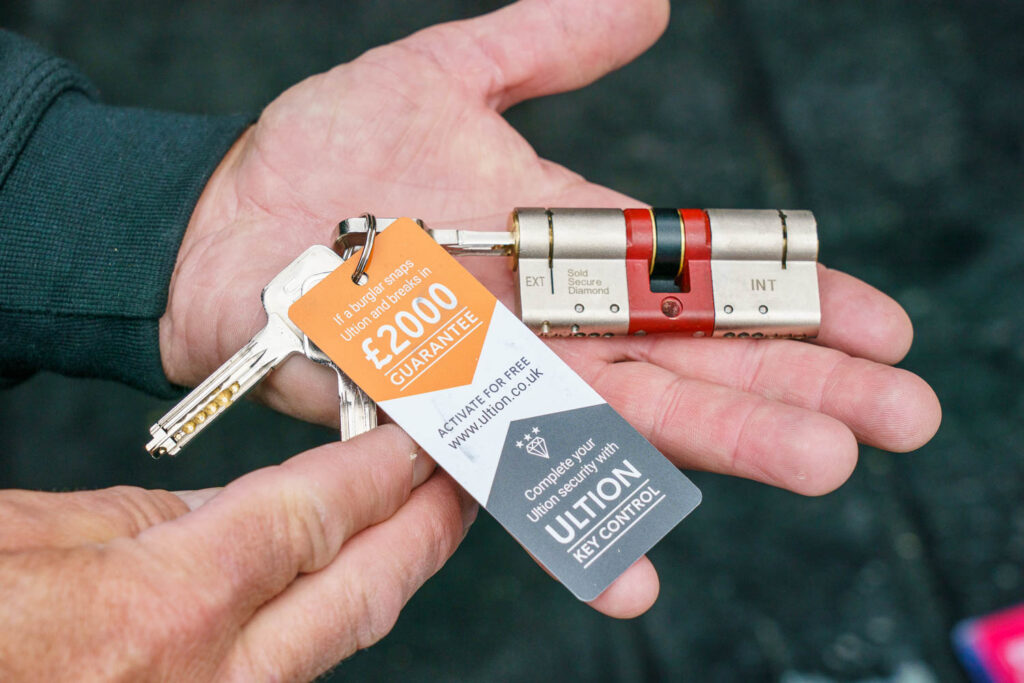 Here are some of the ways in which a Stroud locksmith like myself can assist you:
24-hour emergency locksmith in Stroud
Mobile key cutting in Stroud
Stroud lock repair and lock replacement
uPVC door locks
Wooden door locks
Digital door locks
Window locks
CCTV systems
Alarms
Evictions
Re-securing
Post burglary repairs
Fire escape hardware
Panic hardware
Insurance approved locks
Entry gaining
Yale locks
Night latches
Window boarding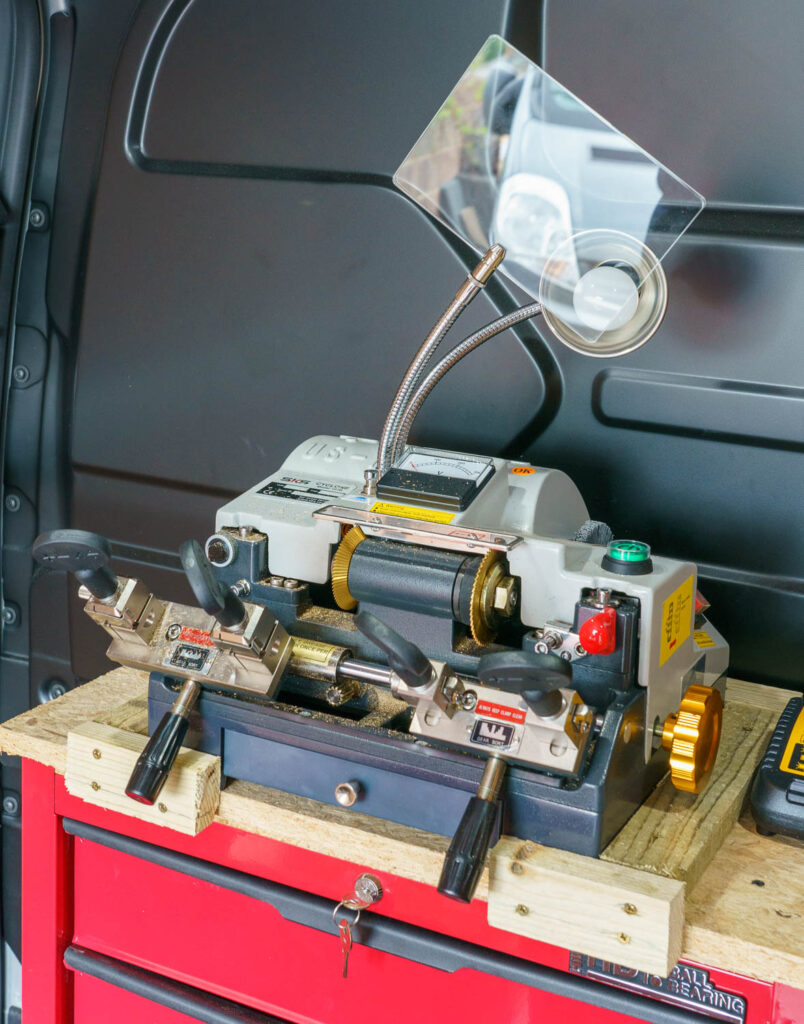 Why choose Lockforce Locksmiths, Stroud?
This is an easy question to answer, and you'll soon see that Stroud Lockforce Locksmiths is the right choice, whether you need an emergency locksmith in Stroud or you want to book me for a job at a future date. I'll be happy to do whatever is needed to help you.
I'm the one to call on 07859763362.
Something that makes Lockforce Locksmiths in Stroud stand out from the crowd, and the reason we have over 8,000 excellent reviews, giving us an average of 4.9 out of 5 for our work, is that we always put the customer first. This is why we ensure all locksmiths are fully vetted, and why I'll have my insurance and ID to show you should you wish to see it. Locks are a security issue; you'll need to be confident that your Stroud locksmith is trustworthy. At Lockforce Locksmiths, we are.
Punctuality is the watchword at Stroud Lockforce Locksmiths. When you contact me, you can rest assured that everything is in hand. I'll contact you when I am 20-30 minutes from your property, and once I get to you, you won't be able to mistake me. I'll be the locksmith driving a sign-written Lockforce van and wearing my smart Lockforce uniform. I take pride in my work and you'll get the results you want, every time.
At Lockforce Locksmiths, we understand how hard it can be to find a professional, trustworthy locksmith. This is why we strive so hard to be the best; you won't need to search for a vetted, highly professional, fully trained (with ongoing training), locksmith in Stroud when you know that Lockforce is there for you, 24/7, with a 12-month warranty on all the work I carry out.
Emergency locksmith when locked out in Stroud
If you need an emergency locksmith because you're locked out, you'll be stressed. You'll be worried. You'll be feeling bad about the situation. By calling Lockforce Locksmiths, you can change that feeling; we're here for emergencies no matter what and no matter when, 24/7, so you never have to worry again.
I'm the one to call on 07859763362.
To make a bad situation a better one, we arrive on time with every tool or lock we might need to get the work done and completed as quickly and efficiently as possible, in the most professional way. Using non-destructive techniques wherever possible, I will endeavour to repair your lock, replace it if this is necessary, and give you plenty of information about what I'm doing at all times. Then, when I'm done, I'll clean up the area and leave it tidy – Stroud Lockforce Locksmiths are professional from beginning to end.
I'm happy to help at any time, so please get in touch on 01453 933 038 or visit my website: htps://www.lockforce.co.uk/locksmith/stroud/
Would you like to see your company featured and promoted in Stroud Times?
For further information contact: ads@stroudtimes.com