Seven years after an early version of Sarah Edghill's novel, The Bad Wife, won the Katie Fforde Contemporary Fiction Award at the Stroud Book Festival, it is finally being published on June 29th.
"I was writing other books at the same time and, although they were published first, I'm really pleased to see this one out in the world," Sarah said.
"Winning that award gave my career a real boost and I'm so grateful to Katie and the Book Festival team for all their support."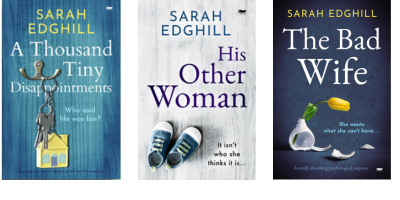 The Bad Wife tells the story of an ordinary mother of two, who meets and becomes obsessed by a stranger. Driven by an unhealthy desire for a man she hardly knows, she begins to worm her way into his life, knowing it's reckless, but unable to control herself. As her obsession intensifies, the consequences are devastating for both of them.
This is Sarah's third novel, and she came up with the idea for The Bad Wife after seeing a photo in the local paper.
She added: "It was a head and shoulders photograph of a man, his arms folded, smiling at the camera,' she says. 'I began to wonder what would happen if a woman became obsessed with a stranger, as a result of a chance encounter or simply seeing his photo in a newspaper like that."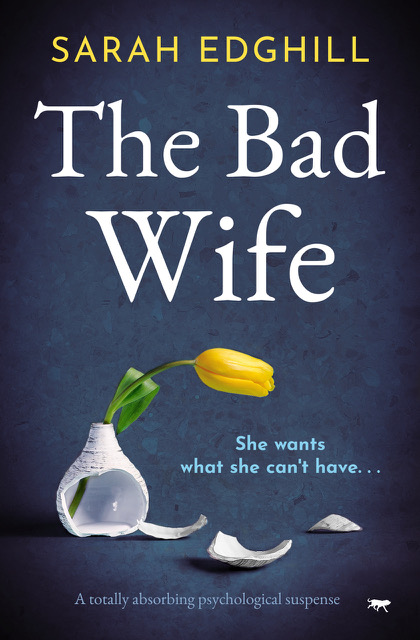 Sarah, from Brownshill near Chalford, worked as a journalist for many years before turning to fiction, and during that time she interviewed hundreds of people with fascinating stories to tell.
"Truth really is stranger than fiction," she said. "We're all only human, being pulled in different directions and juggling too many balls, which means that, like my protagonist in The Bad Wife, we sometimes behave badly and make the wrong decisions – decisions which will have consequences."
The Bad Wife is published on 29th June by Bloodhound Books and can be pre-ordered now through Amazon as an e-book or paperback. 
You can find out more about her and her writing at www.sarahedghill.com
Sarah's previous novels are A Thousand Tiny Disappointments and His Other Woman.