How about a spot of Christmas shopping at Stroud's Sub Rooms? You can avoid the masses at the shopping mall and buy everything from gig tickets to vinyl and gin!
Tickets to gigs; what's better than treating your loved one to an experience they'll never forget? Whether it's Roni Size for your son, Marti Pellow for your Aunt or Nubiyan Twist for your brother – we've got something for everyone in our Jan-April line-up.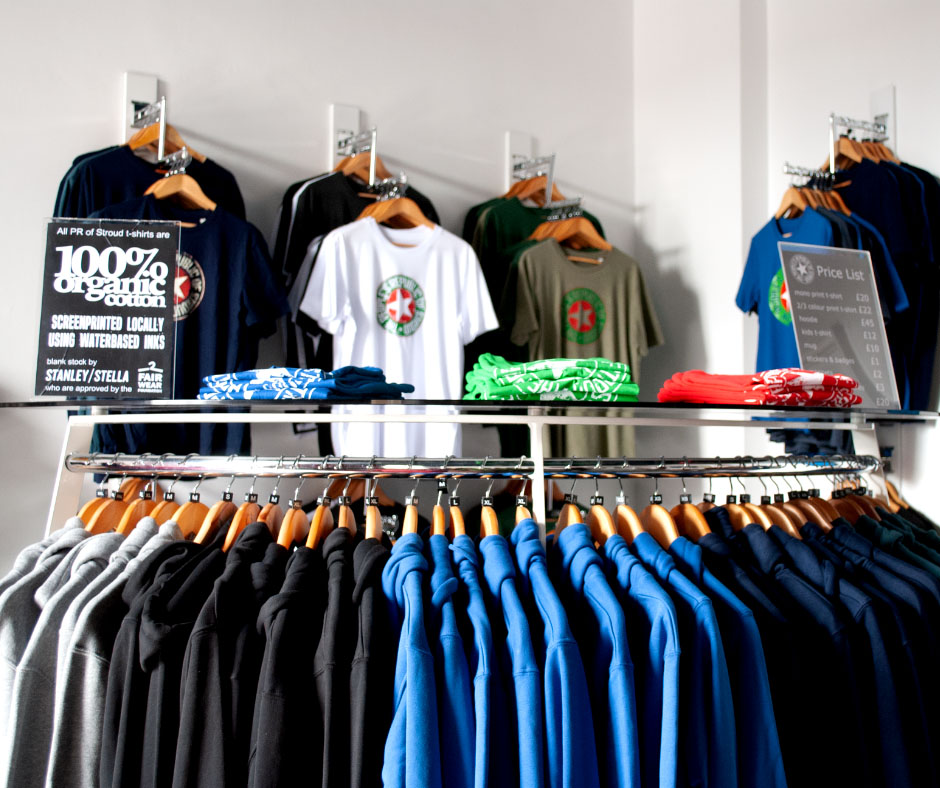 Gift vouchers: we get that buying tickets for someone else can be tricky as you don't always know their schedule. The safer option may be buying a gift voucher and letting your loved one choose which gig they come to.
Records: if music be the food of love, play on. We have a brilliant selection of records straight from Trading Post in our box office that will make the perfect Christmas present for any music lover. Pop in and have a browse, whether it's your favourite cult film soundtrack or the latest releases you'll find it here.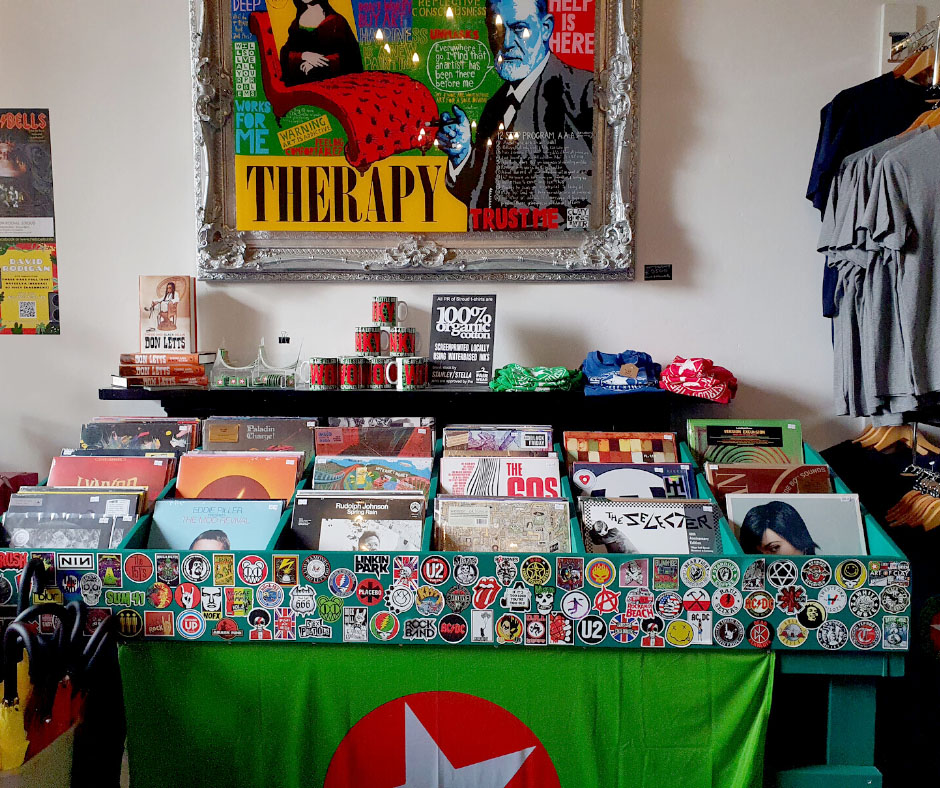 When in Rome Wine: a vegan-friendly triple pack of When In Rome wines for those who love all three contains: 1 x 250ml Merlot can (12.5% ABV); 1 x 250ml Rosato can (12.5% ABV); 1 x 250ml Greco can (13.5% ABV).
Packaged in a beautiful box. Perfect anytime, anywhere but best enjoyed chilled.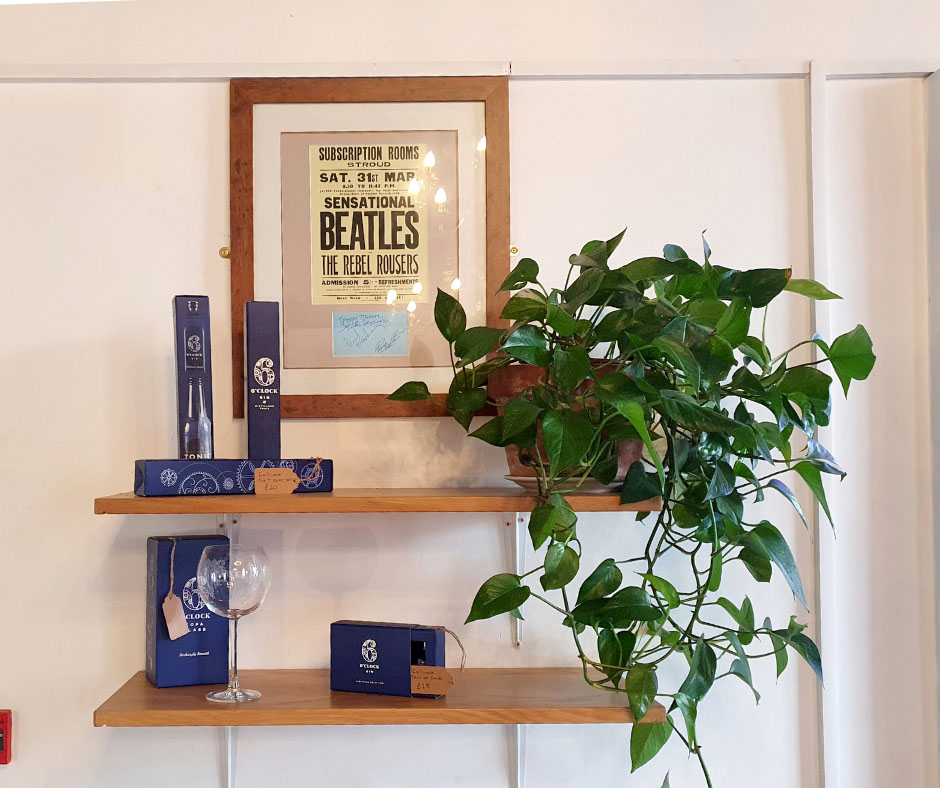 Posters: we have a selection of posters available to buy to brighten any room. The Cotswold Poster company's Sub Rooms at Night is exclusive to us and the perfect gift to remind you of the good times spent at our iconic venue. Or you may fancy a print of The Beatles original poster, marking their gig here at the Subs back in 1962.
Stroud Brewery merchandise: we've got t-shirts, hoodies, beanies, bags and gift boxes straight from your favourite local brewery.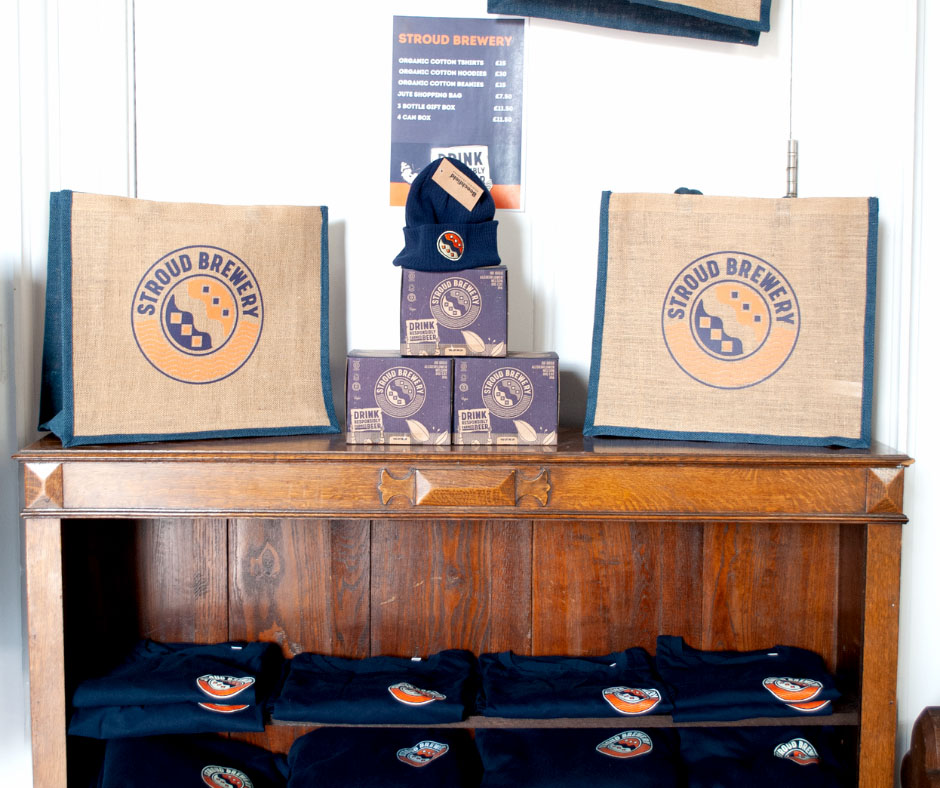 6 O'clock Gin Tasting party: this is guaranteed to be a fascinating night exploring the range of multi-award-winning gins of top local distillery 6 O'clock. This family-run distillery in Thornbury has more than 30 years of experience in creating their gins, which are all crafted by hand using traditional skills and only the finest natural ingredients. They will guide us through their delicious range of artisan gins, giving insight into their distilling process and how each gin is produced, their family story and the wider world of gin. This is a perfect night for all gin lovers! Get your tickets here.
6'oclock Gin gift packs: treat your favourite enthusiast to an exploration of all things 6 O'clock Gin.
A miniature tasting tour of 6 O'clock Gin's signature range, this gift set comprises a wonderful trio of 6 O'clock Gin's Brunel Edition, London Dry and Sloe Gin (3 x 5cl)
The miniature selection features a 5cl glass bottle of their bestsellers: 5cl 6 O'clock Gin Brunel Edition (50% ABV); 5cl 6 O'clock Gin London Dry (43% ABV); 5cl 6 O'clock Sloe Gin (26% ABV)
See you soon and have a brilliant Christmas!