It looks like the sun is out, so it's the perfect time for a refreshing summer cocktail. We show you how to make a passion fruit margarita in just 4 minutes! It's so good, you've got to give it a try, writes Mandy Applegate.
Preparation time 4 minutes, servings 1
Ingredients
Flaky salt, 1 fresh lime to use for a wedge, 15ml passoa, 50ml tequila, 15ml triple sec and 20ml fresh lime juice.
Instructions
The first thing you'll need to do is to give your glass a salty rim.
On a flat surface, a plate or chopping board, pour flaky salt.
Cut a lime wedge and wipe it around the rim of your glass. Then turn the glass upside down and place it on top of the salt, twisting it gently until the rim is evenly coated.
Take your cocktail shaker and add your passoa, then tequila.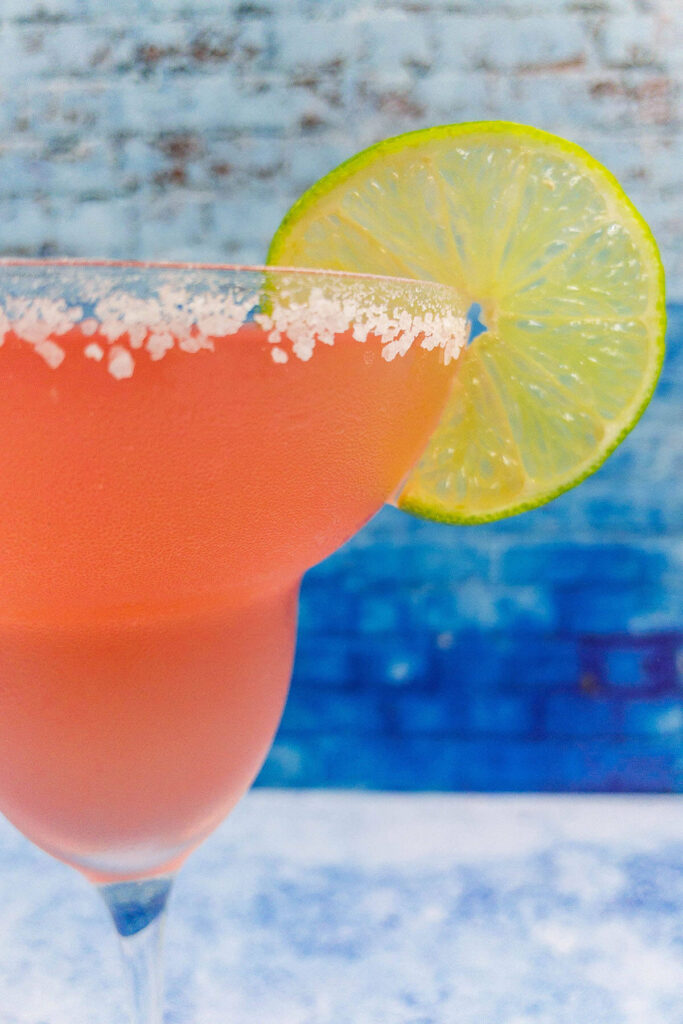 Next to go in is your triple sec followed by fresh lime juice. Add ice cubes, secure the lid on your cocktail shaker and shake vigorously for approximately 30 seconds.
Now strain your margarita into your glass.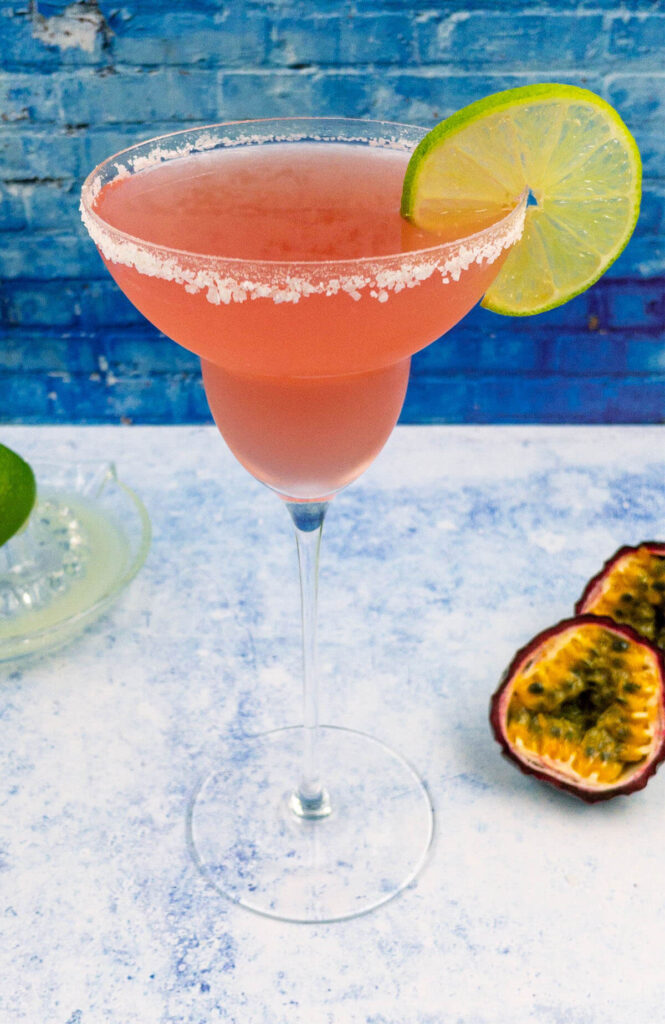 You can garnish your new favourite cocktail with a slice of lime, it'll look amazing.
Time to get passionate about your passion fruit margarita – serve and enjoy!
Nutrition/ Calories: 233kcal | Carbohydrates: 18g | Protein: 1g | Fat: 1g | Saturated Fat: 1g | Sodium: 5mg | Potassium: 102mg | Fiber: 2g | Sugar: 11g | Vitamin A: 44IU | Vitamin C: 26mg | Calcium: 25mg | Iron: 1mg
Take a look at our other great cocktails https://splashoftaste.com/category/drinks/cocktails/