A student who grew up on food banks and free school meals has left the University of Bristol with a first – and she is just getting started, writes Jack Pitts.
Growing up near Stroud, Tiegan Bingham-Roberts had the odds stacked against her. As a pupil at a secondary school in special measures, she had to care for siblings amid a challenging family life and work part-time to afford the bus each day.
But she always saw university as her way to a new life, and worked non-stop to fulfil her dream of studying at the University of Bristol.
"School life was chaotic and unproductive," Tiegan explained. "People would throw chairs across classrooms and there were cigarettes butts on the playing fields. People just didn't follow the rules -although the school has got better over time."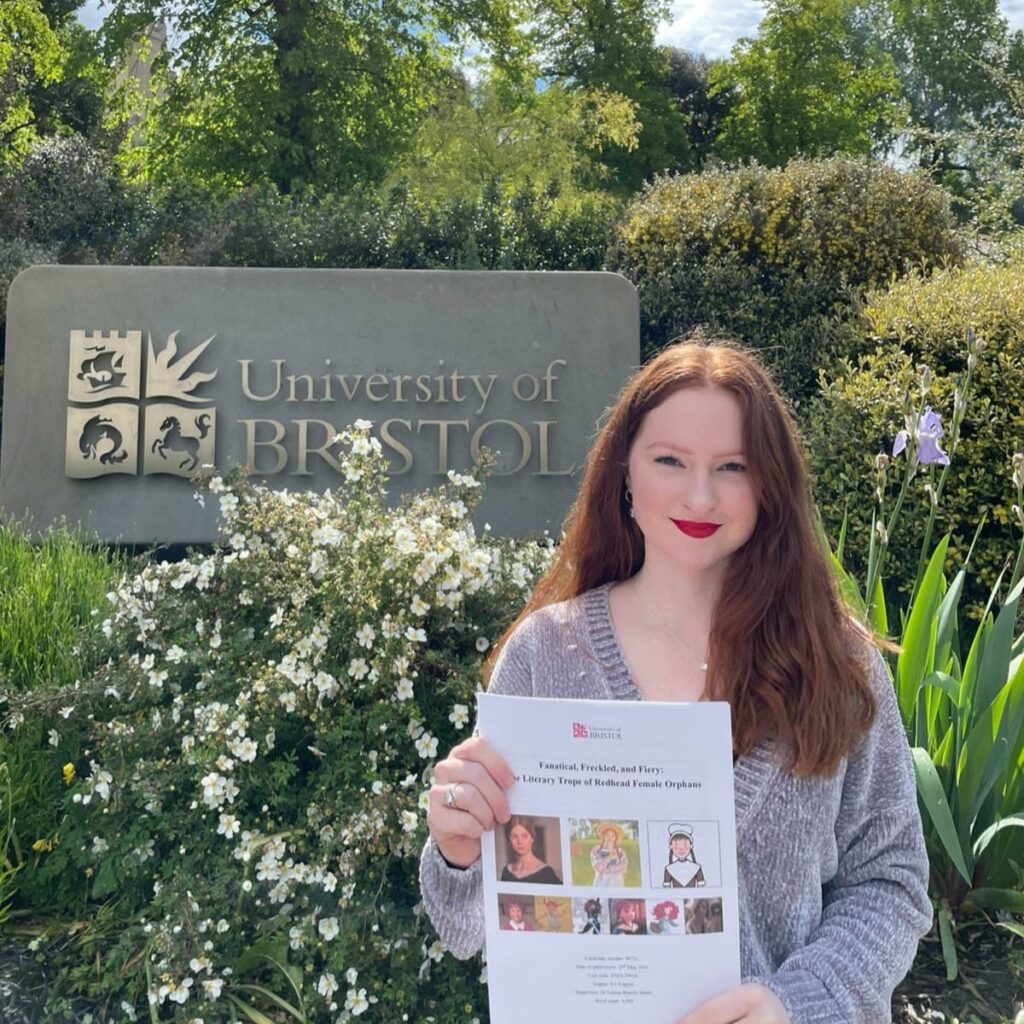 No-one in Tiegan's family had been to university, and her school had little time to help her achieve her dream.
"'University' just wasn't part of the school vocabulary," she said. "Most teachers' attention was wrapped up dealing with behavioral problems."
Despite this, Tiegan did not stop striving.
"There were so many times I thought of giving up and just not bothering," the 23-year-old said.
"With everything going on I really struggled with my mental health as a teenager, but I always imagined my life as it is now: getting into Bristol Uni, studying a subject I love, getting a first.
"When I was younger I always just focused on the future. I said 'I'll put food on the table and will be able to look after myself'. I always had faith it would happen.
"As a child it was about thinking about the future, waiting for the years to go by.
"Now I'm in a position where I can enjoy my life and job, I try to live in the present, I want to enjoy every moment."
Tiegan was offered a place to study English under the University of Bristol's contextual offer scheme, which accepts lower entry grades from pupils who come from backgrounds less likely to go to university. But in the end Tiegan's straight As meant she did not need this.
Once at University, Tiegan threw herself into extra-curricular activities, joining societies and voluntary organisations by the handful. Many of these groups had a focus on helping others, particularly those who came from similar backgrounds to herself.
"When I first got to Uni, I'd been looking forward to it for so long, it meant so much to me. My whole life I'd been waiting to move to a city and meet like-minded people – so I just wanted to get involved with everything," she said.
Now completing a prestigious Civil Service internship, Tiegan hopes to become a senior leader in the public sector. Here, she can continue to help people – particularly those from less fortunate backgrounds – continuing her work at university on a national scale.
Meanwhile, she has been shortlisted for the House of Lords Student Social Mobility Awards, which recognises students' outstanding contribution to improving social mobility.
Sarah Purdy, the University of Bristol's Pro-Vice-Chancellor for Student Experience, said: "Tiegan's inspirational journey is all the more humbling and impressive in that she now wants to use her skills, intelligence and tireless drive to help others.
"She is a credit to the University and we wish her every success in the future."