Marcus Berlin, a 17-year-old student, organised a charity tennis tournament last month at Painswick Tennis Club, raising £140 for Longfield Community Hospice.
Marcus was keen to fundraise following the robbery at Longfield's Painswick Charity shop in December 2021, which left the member of staff and customer involved shocked and upset. He explained: "I was horrified to hear about the robbery last year – it was really upsetting, so unfair. I'm a keen tennis player and a tournament at my local club seemed like a fun way to raise money for Longfield. I'm really pleased to have helped Longfield in this way."
With the willing support of the tennis club, Marcus arranged for 16 players to take part in matches in May. Each player donated £5 to participate, with many donating larger amounts.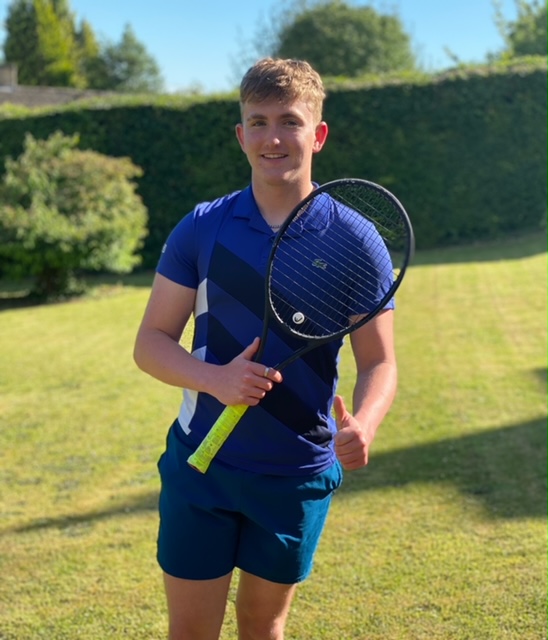 Longfield has 19 charity shops across Gloucestershire run by a team of staff and volunteers. Last year the stores received more than 150,000 bags of preloved items, resulting in more than 327,000 till transactions. 90 per cent of Longfield's income is raised through their shops and voluntary donations.
Rachel Jones, Head of Fundraising and Marketing at Longfield was delighted to hear of Marcus's fundraising success. She said: "We're blown away by Marcus's lovely gesture, and to raise £140 by setting up the tournament is wonderful! It was so thoughtful and kind to want to raise money to support Longfield's patients and families, to help them get the best possible care and support."
Any further donations can be made by visiting longfield.co.uk.