It's been a truly international year for the Stroud-based Hopeless Maine project with the work on display and comics for sale in America and Japan.
Hopeless Maine started life as a graphic novel series but has since expanded to include prose fiction, a role-play game, music and live performance with other projects in development as well.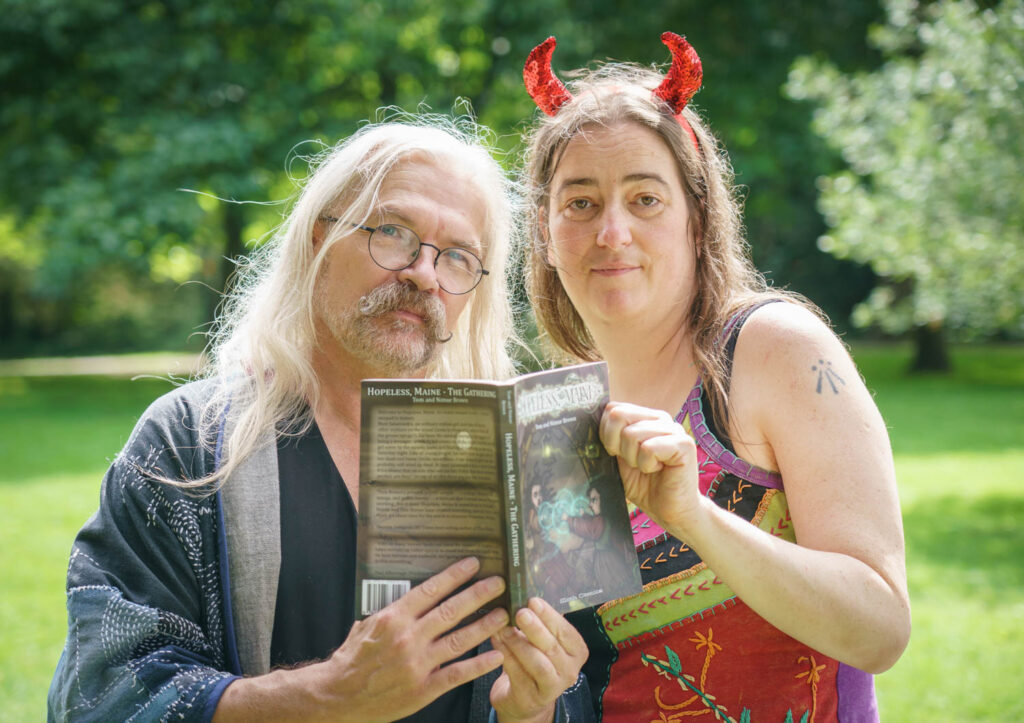 Hopeless Maine is published in the UK by Sloth Comics. The graphic novels are now also published in America by Outland Entertainment. As well as being in comics stores and online shops, American editions have been on display at Planet Comicon in Kansas City.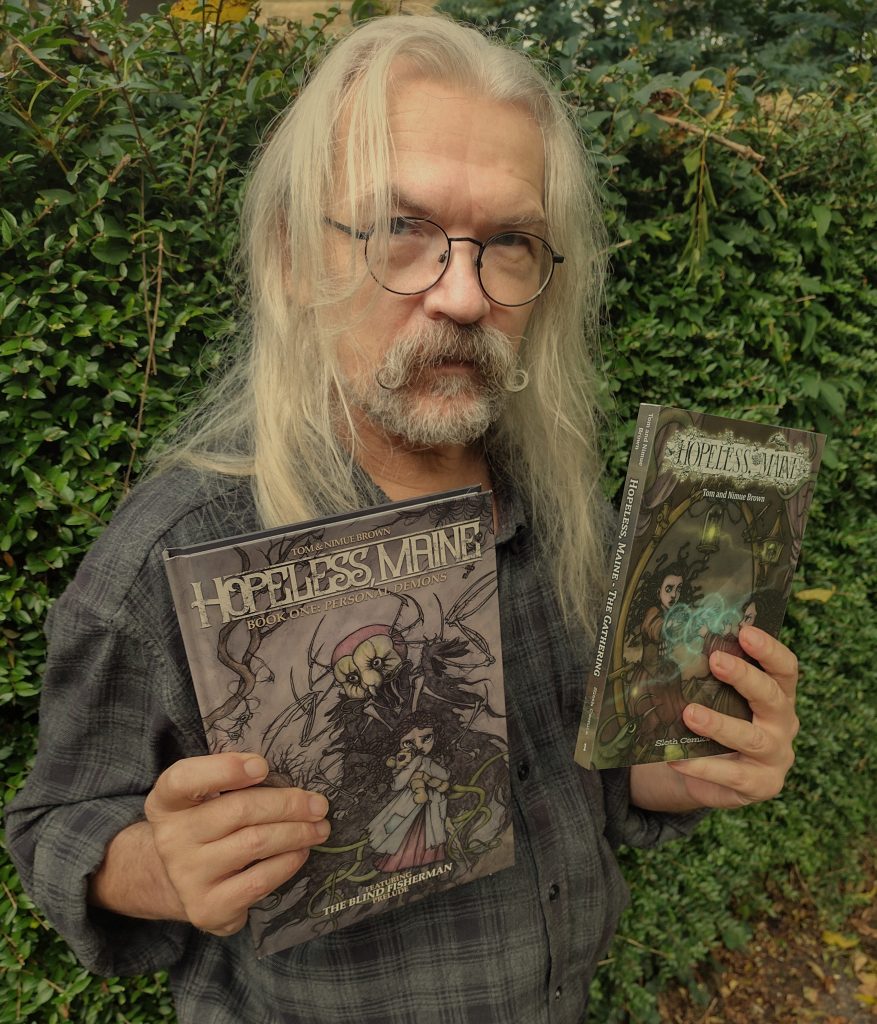 Hopeless Maine art and comics have also been on display at several recent events in Tokyo.
Sloth Comics publisher Nicolas Rossert said: "I've never heard of importing comics to Japan, it's all about exporting the ever more popular manga. Getting Hopeless, Maine to Japanese readers speaks wonders about the fantastic world created by Tom and Nimue!"
The next public show will be at Lansdown Gallery from the 20th to the 24th October.
Tom Brown said: "This is our first art show in Stroud since the Book Festival in 2017, although we've taken Hopeless to all sorts of events around the country since then. We've been out and about in Stroud a bit this year already with performances at the Stroud Steampunk day and at Stroud Theatre Festival. It's nice doing a few things closer to home."