The award-winning Gloucester-based bakery Hetty's Kitchen is the latest high-quality local artisan trader to join the growing lineup at Stroud's Five Valleys Market. 
Henrietta Kitt started her business from her flat in Gloucester Docks in 2011. Hetty loves using local Gloucestershire produce to create delicious and decadent flavours that she would take to local markets, using direct customer feedback to constantly perfect signature recipes that have since gone on to win several Great Taste and Taste of the West awards.
By 2017 Hetty had outgrown her home business and moved to a Bakery at Morelands Match Factory in Gloucester and took on a team of bakers to increase supply, attend more markets, branch into wholesale and sell to customers via a hole-in-the-wall from her bakery dubbed 'The Cake Hatch'.  
Early 2020, Hetty began planning to launch mail-order brownies, to send to brownie-loving enthusiasts across the UK. She launched this new branch of her business just one week before the UK went into the first national lockdown.  
The new 'lockdown friendly' way of selling was picked up by BBC One News, the publicity launching the mail-order brownies with enough momentum to be able to supplement the income lost from markets and wholesale customers when they closed throughout lockdown.
Now Hetty is planning to expand with a second location at Stroud's Five Valleys Market where her delicious brownies and mouth-watering chocolate Scotch eggs will be available at her new café and shop. Hetty's passion for making #fudgingdelicious brownies that are 'always fudgy never cakey' has gained a huge following and she's now looking forward to serving new customers when the Five Valley's business opens in May. 
The new Stroud premises will have a full retail store for shoppers to choose from her fabulous range of brownies and blondies. Hetty has promised to expand her range further for the Stroud store and launch some extra special, extra decadent sweet treats and even a savoury range that promises to be equally indulgent. 
Hetty said: "I am really excited to be opening at Five Valleys Market, this feels like the perfect location for us to expand. I love the food community that is being built here and I can't wait to contribute to that. We've got some great ideas for the design of the store and a very exciting new menu, I can't wait for it to come together.
"I've been so overwhelmed and delighted with the support and enthusiasm we have had for our brownies, it's great to be able to have the opportunity to expand and bring our business to Stroud and see where this will take us next."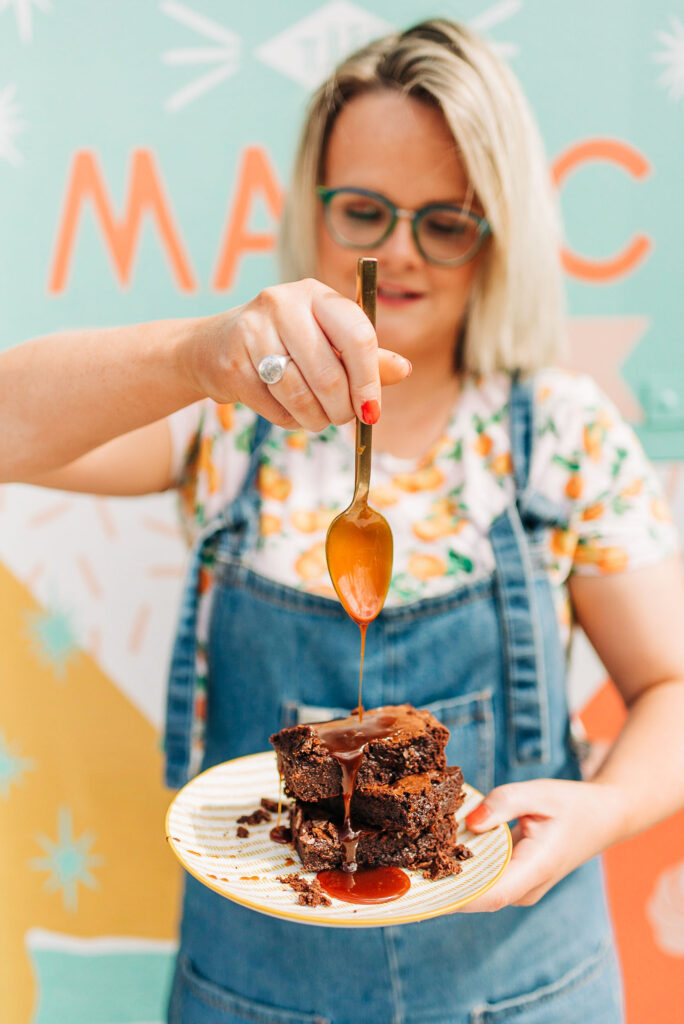 Stroud was recently named as the Best Place to Live in the Sunday Times annual list of UK locations, its independent spirit and wide range of local artisan businesses were among the reasons listed as well as schools, green spaces and transport links.  
Centre Manager at Five Valleys, Dionne Moore said: "Hetty's Kitchen is such a fantastic addition to the market, Hetty is so passionate about her products and her customers and that's exactly what our market here is all about. "We are looking forward to welcoming Hetty and her team later in the spring and wish them all the very best with getting their new store ready for opening." 
To keep up to date with news and opening hours at Five Valleys visit www.fivevalleysstroud.co.uk and to find out more about Hetty's Kitchen go to www.hettyskitchen.com