Haresfield Gladiators have unveiled an impressive new tea room, replacing an ageing wooden facility that suffered winter flood damage, writes Steve Hill.
Second team captain Andy Malpas takes up the story. He said: "The bottom half of the old building suffered terrible rot damage because of the flooding so we started to think about how we could replace it – and also pay for it!
"Luckily we were able to secure grants from the ECB and Sport England, and we also found a Dutch company that would design a bespoke building to match our exact requirements."
Haresfield, who run Saturday sides in the Gloucestershire County and Stroud leagues, decided to 'future proof' the new building against any further flooding issues by lifting it eight inches off the ground thanks to a steel sub frame.
It was then over to Andy, his brother Dale and Andy Bolton to put the new room together after it arrived in a series of flat packs.
He added: "It's a very substantial building and relatively easy to put up. You don't really need nails or screws, most of it interlocked together while there was some tongue-and-groove bits and we also had to sort out the electrics and running water.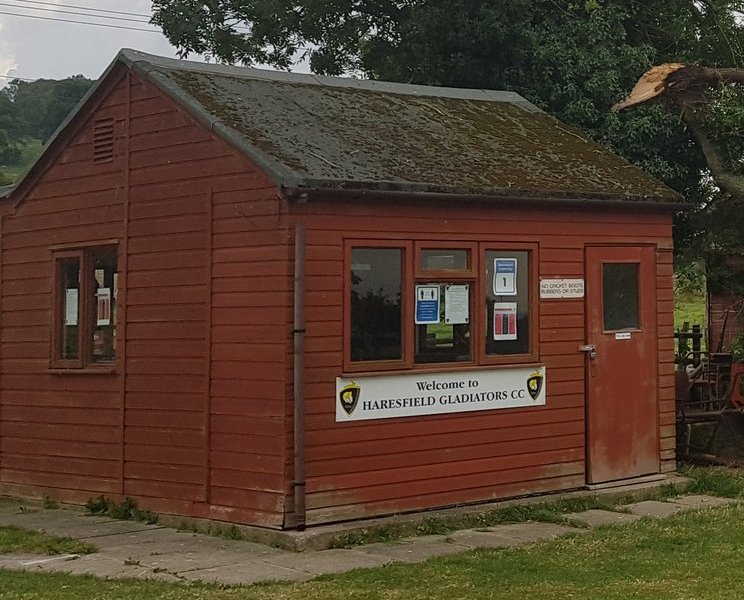 "I would recommend this option to anyone looking around for a new building. It will out last me, that's for sure!"
Haresfield now have fingers crossed that they will be able to properly use the new facility at some stage this summer.
ECB Return to Play protocols mean that it cannot currently be utilised for teas but players and officials are hopeful that covid regulations could be eased before the end of the season.
Andy added: "Our numbers were pretty good last year considering everything, and we're hoping that this summer we might also be able to run a Sunday team.
"We're a very friendly club and welcome players of all ages and abilities."
For contact details, visit https://haresfieldgladiators.play-cricket.com