One of Gloucestershire's largest construction and waste management companies is driving forward as the country slowly moves out of the pandemic.
Established in 1982, Smith's (Gloucester) Ltd has grown from a single owner-operated plant hire company to a multifaceted group with family values still firmly at the heart of each project undertaken. Based in Eastington and Moreton Valance, the family-run firm employs more than 500 people.
The company, headed by Alan Smith, Paul Smith, Rebecca Pullin and Lisa Smith welcomed Stroud MP Siobhan Baillie, who learned the company has 15 HGV driver vacancies with a starting salary of £20k.
Alan informed Siobhan was told how the company managed with the pandemic and the government's furlough scheme gave it a good backstop when 180 people were furloughed before most returned relatively smoothly last year.
Smiths has also launched a new apprenticeship driver scheme within their company with no age limit.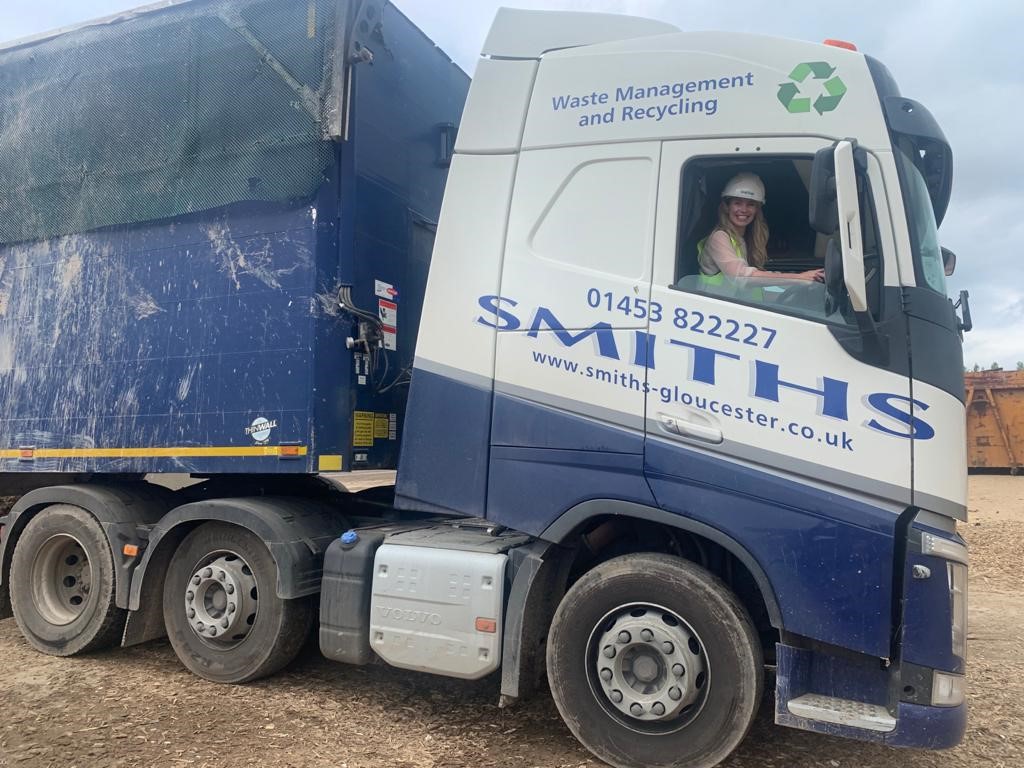 Siobhan was shown around the recycling yard at Moreton Valance, where diversion from landfill is an economical and efficient way to deal with waste and Smiths recycles an average of 85% of waste delivered to the gate. 
"It was a privilege to visit such a locally focused and family-run business in my constituency that is employing people, that needs drivers and wants to train apprentices," said Siobhan.
"There is certainly an issue with driver vacancies across the industry and I am happy to talk to ministers to see what can be done to bring people into lorry driving.
"I was very impressed with the recycling facility and how much waste avoids landfill. Many thanks to the Smith family for inviting me. I got a warm welcome, had an opportunity to sit in a cab and felt part of the family by the end."
Owner, Alan Smith was delighted to welcome the Stroud MP, he said: "It was great to have Siobhan join us on Friday at our Eastington and Moreton Valence depots. She was keen to understand the challenges that we face with the national driver shortage and our intended steps to overcome this.
"We look forward to continuing our communication with Siobhan on both the challenges that we face and the benefits of working within the Stroud district".