Stroud's Nature Festival in the Park took place on Sunday in Stratford Park and the Museum in the Park, part of Stroud Nature's three months of activities.
Organiser Steve Roberts staged the first nature festival in 2008 when it was part of Stroud Show.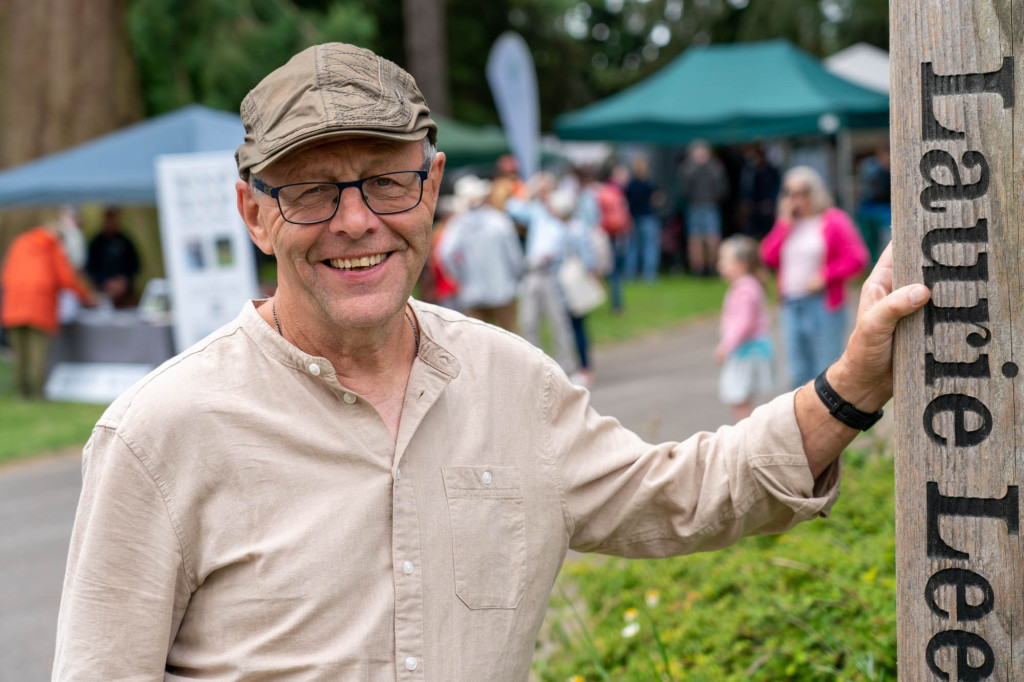 "I was asked by Stroud District Council if we could incorporate it in the country show, so I introduced the concept of wildlife and nature and within three years it became an event on its own. BBC Springwatch got involved one year and actually supported it. Since then we've gone from strength to strength," explained Steve.
The festival is very much a family event, with people enjoying picnics in the park, and many events designed for children. It's also an opportunity for organisations to meet and 'network.'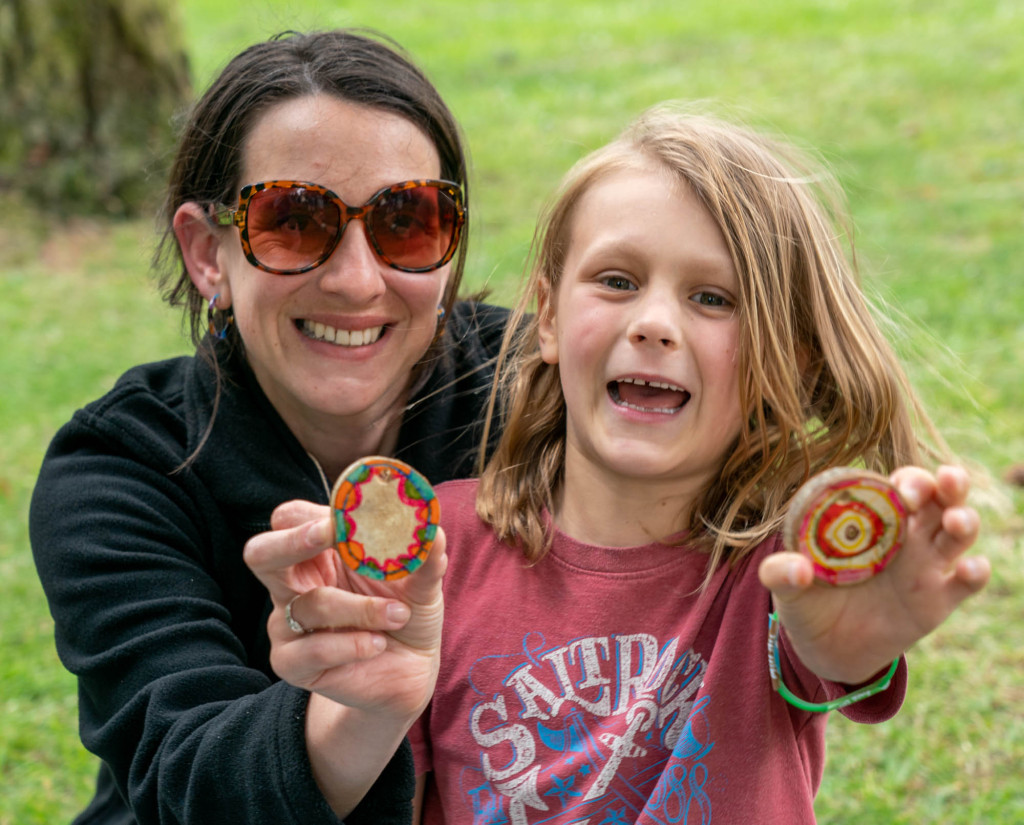 "This is very much about bringing together a whole host of organisations – not just larger organisations, we've got Gloucestershire Wildlife Trust, we've got the National Trust, and lots of very small ones as well, so you get to mingle together and talk," added Steve.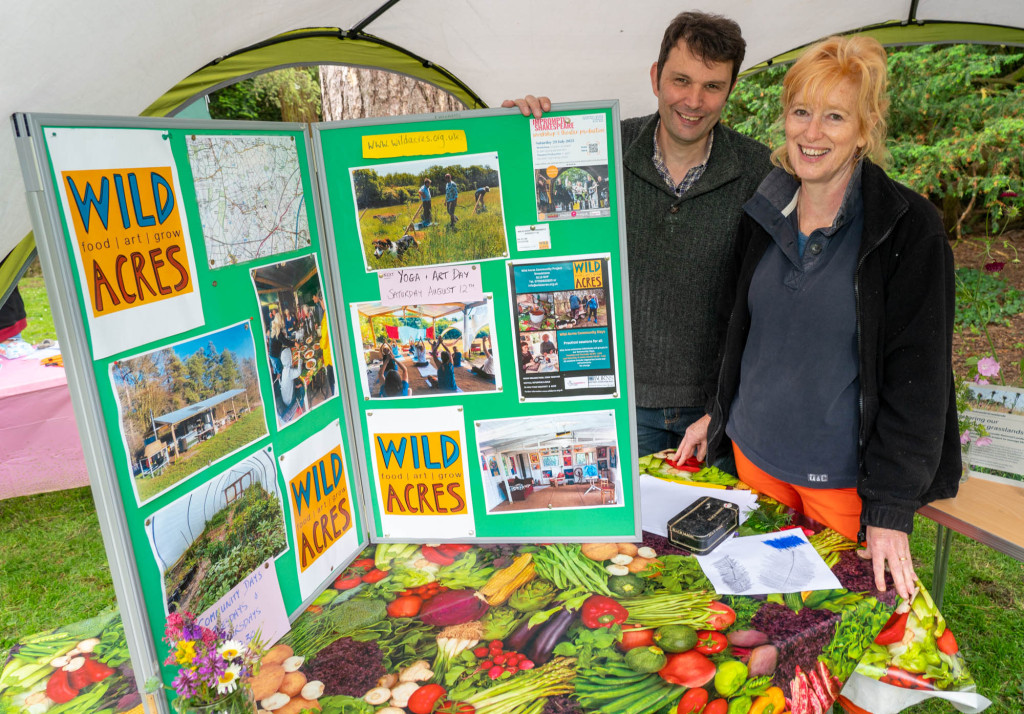 Wild Acres, a Community Interest Company which was established during the pandemic and is based in Breadstone near Berkeley, had a stand at the festival. Their aims are to improve health and wellbeing by getting actively involved on the land, growing fruit and vegetables, as well as taking part in conservation and recycling projects.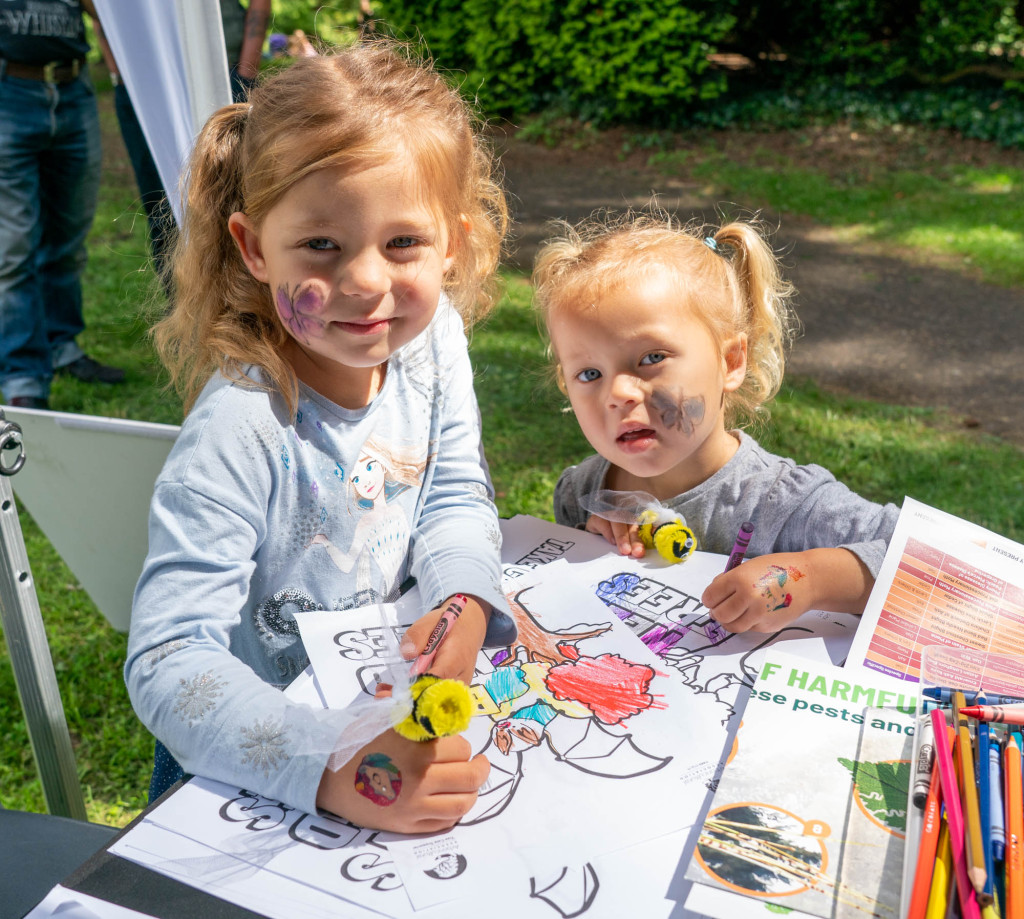 Steve added: "The idea really is to engage families, in particular children, in nature activities and appreciation of nature and to kind of slow them down a little bit so there are no bouncy castles, no music, it's all about having this nice, relaxed, calm atmosphere where they can slow down, have a picnic, enjoy the activities.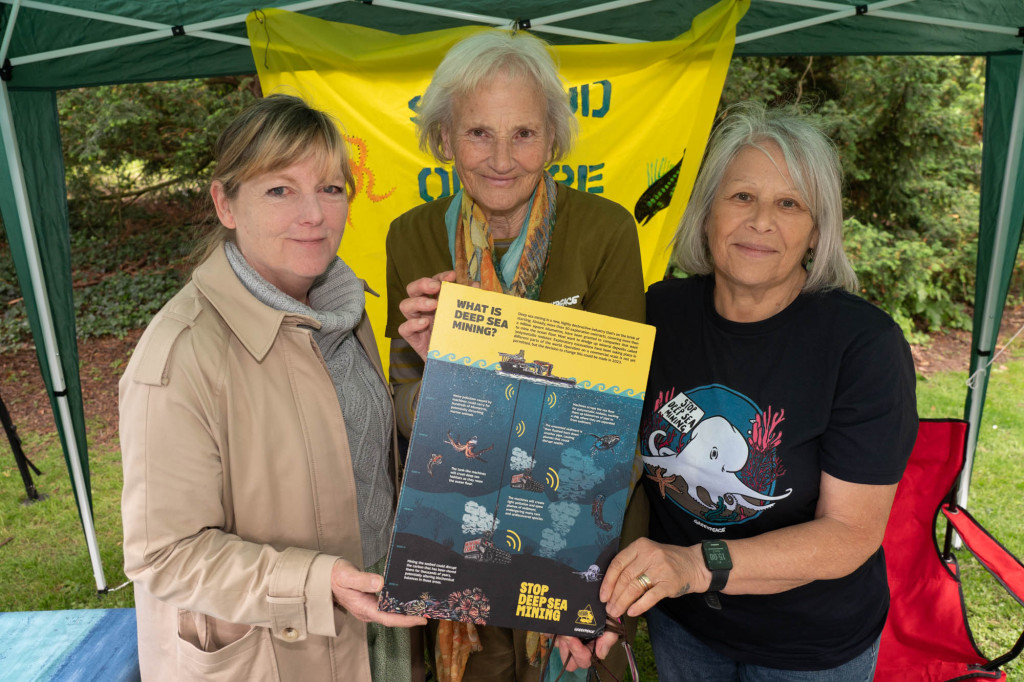 Stroud Valley Project's (SVP) Tash Fletcher and Tamsin Bent created demonstrated local interactions between humans and other species, while Deborah Roberts explained the work of the Rodborough Common Conservation Programme. The SVP-supported Stroud Swift Group were also on hand to outline how people can protect these threatened birds. Sharon Gardham introduced people to SVP's summer-long Landscapes of the Lark festival, which includes a landscape photography competition as well as many other exciting activities.
Stroud Nature and SVP's collaborative project Garden Guardians took visitors on an interactive tour of the Museum's Walled Gardens while sharing information about how people support wildlife in their own green spaces.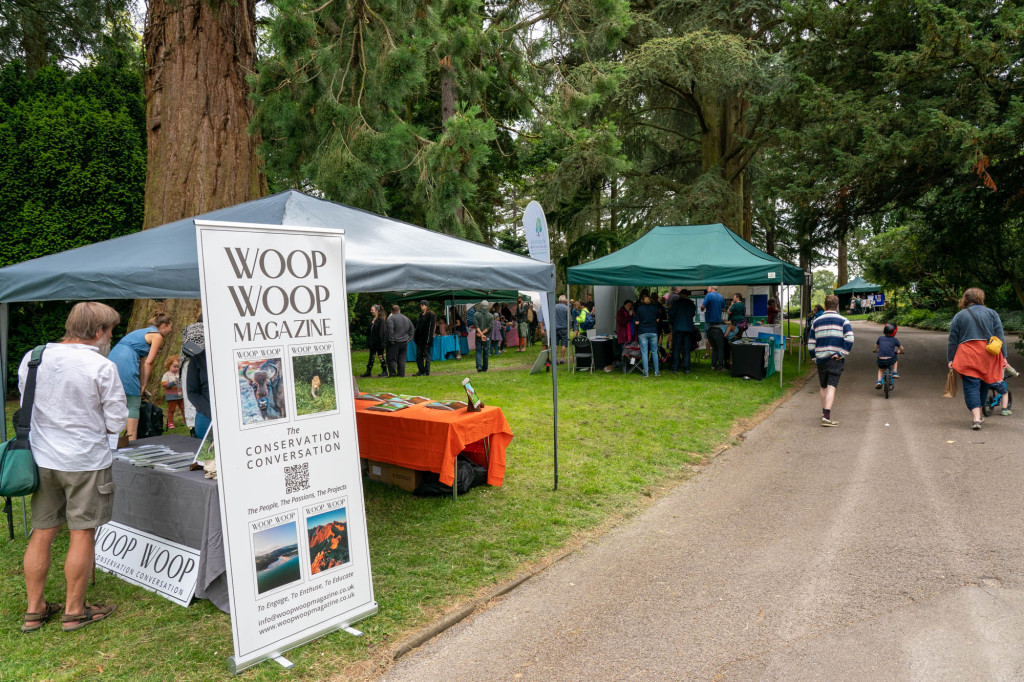 Ruth Powell, leader of SVP's canals project, was also at the festival: "We work to protect biodiversity along our waterways, and I spoke to visitors about the work SVP do to enhance the wildlife making its home in and around local canals and rivers."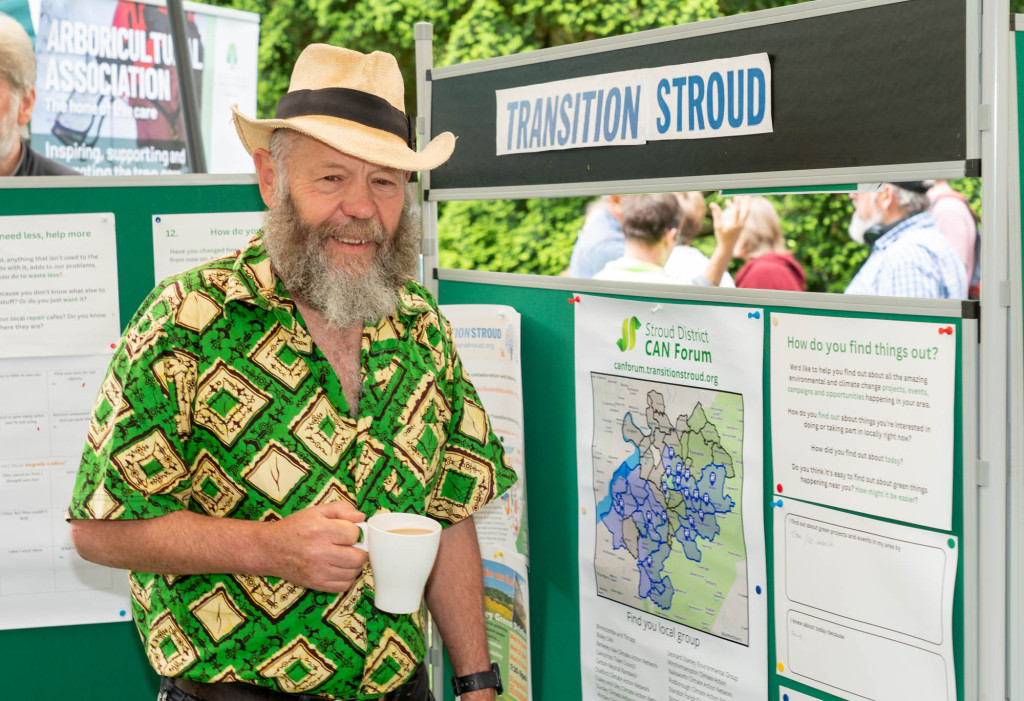 The day-long festival is the highlight of a series of nature events, with many more coming up in the next few weeks: a talk with ecology expert Simon Pickering taking place this Saturday at Stroud Brewery will take a deep dive into the changing relationship between people and Otters – how have they changed from persecuted predator to tourist entertainer, and what does the future hold for them?
SVP and Stroud Swift Group are hosting a Swift Walk on Sunday 9 July – that's a walk about Swifts, happening at the usual pace…! You'll find out all about the Swift and its unique characteristics… and hopefully spot a few as well. Earlier the same day, you can flutter by and learn more about moths with moth enthusiast Graeme Davis. Next, come and join a safari! There's a canal safari on Thursday 3 August, a Bumblebee safari on Friday 4 August, and a pond safari on Thursday 17 August, all exploring the wildlife right here on our doorsteps.
A Bat Walk takes place at Stratford Park on Friday 18 August, and the Story of an Eel on Saturday 19 August, and tease out the connections between people and the land upon which we live with A Short History of Rodborough Common on Sunday 16 July and Cattle of the Commons on Saturday 5 August. These last two events are part of the Landscapes of the Lark festival, which celebrates the Skylark and its place in our shared culture.
Also as part of Landscapes of the Lark, people are also being invited to enter a photography competition with images of the commons above Stroud. Sunset or sunrise, rain or shine – if you've taken a shot to show off, share it with the world; entries close on Tuesday 1 August. For artists who use other media, there's also an art exhibition with Periscope taking place later in the summer, with calls for applications closing on Friday 7 July.