To mark Clean Air Day Stonehouse Community Climate Action Forum (SCCAF) is having an information stand on the town green on the morning of Saturday, June 12th, to discuss what residents and visitors can do to improve air quality.
Discussions will include switching off car engines whilst parked outside schools or the train station, and the benefits of walking and cycling for commuting and pleasure.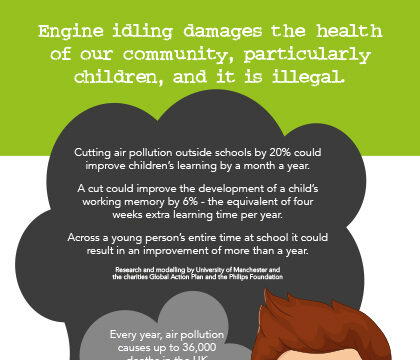 Also under discussion will be looking after the town's trees by watering them regularly, getting garden waste collected or taken to the tip instead of burning it, switching to green energy providers and buying food from local producers (if possible).
The event takes place between 9am and midday and for more information visit: Stonehouse Community Climate Action Forum | Stonehouse Town Council