Forest Green's leftfield approach under maverick owner Dale Vince has seen naming rights to the stadium been given to a YouTube channel owned by iconic Red Dwarf actor Robert Llewellyn.
The New Lawn will now be known as The Fully Charged New Lawn – thanks to a new partnership with the world's number 1 clean energy and electric vehicle YouTube channel, Fully Charged.
Llewellyn, played mechanoid Kryten in the sci-fi TV show Red Dwarf and formerly presented the engineering gameshow Scrapheap Challenge. 
He said: "It's a real privilege, for what began as a humble YouTube channel, to be associated with a pioneering organisation like Forest Green Rovers.
"We love spreading the word about clean energy and electric vehicles and this will really help us get to a larger audience around the world.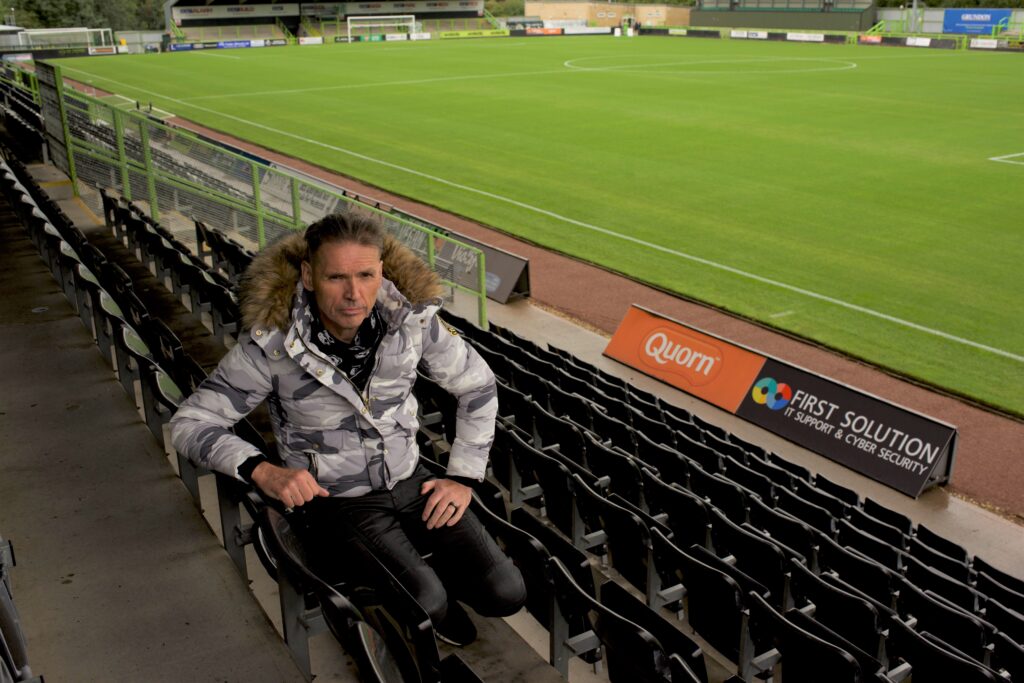 "The way that Forest Green Rovers is revolutionising sport is so important, in that it encourages people and businesses to be more sustainable."
In June, FGR announced it was looking to award the naming rights for its stadium to an organisation working on environmental issues after its former naming partner innocent moved to support the club's community efforts. More than 100 groups put themselves forward – with the club choosing Fully Charged – thanks to its work educating, encouraging and explaining the world of electric vehicles and clean energy technology to a rapidly growing global audience.
Fully Charged was founded in 2010 by Llewellyn and now has over 800k YouTube subscribers, with its content generating millions of views every year. 
Through its partnership, Forest Green Rovers will be promoting Fully Charged to its global audience of football fans, while the club will appear throughout the season in Fully Charged content.
For the 20/21 football season – Forest Green Rovers generated around 5bn media impressions across broadcast, online and print media coverage worldwide – and with the club now playing at The Fully Charged New Lawn, a whole new audience will hear about the channel.
Dale Vince, Chairman, Forest Green Rovers, added: "We're really looking forward to working with the Fully Charged team this season – like FGR they're showing a global audience that there's another way to live. Together we can spread the word about electric vehicles, clean energy and green football. The Fully Charged New Lawn has a great ring to it as well."