A new barbers shop is set to open in Nailsworth next week.
Ryan McCarthy, who currently works at a barbers in Tetbury, will open Ironworks Barber Co in Fountain Street on Tuesday, July 25th.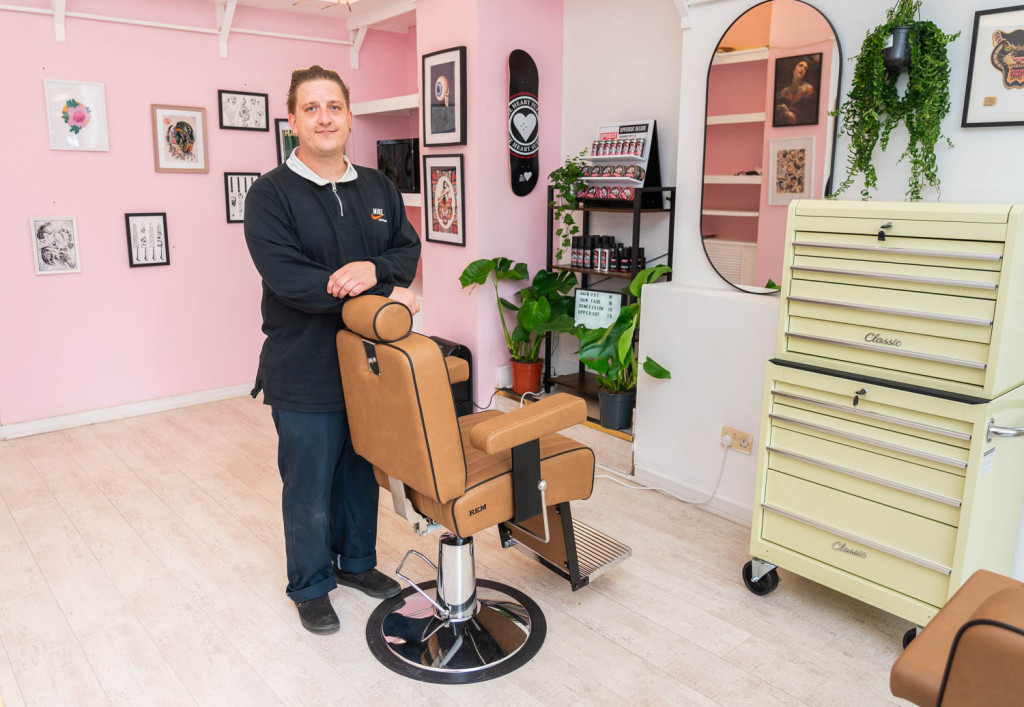 "When I was 18, I trained at Stroud College and went into barbering a couple of years later. I've worked at Church Street Barbers in Tetbury for about six years," explained Ryan.
Ironworks will be Ryan's first barber shop, and he's spent the past three weeks juggling his day job with painting, decorating and fitting out the former clothes shop, and even had the chairs specially imported from Japan.
"It's come together nicely. I had a picture in my head for ages of what I wanted it to look like – the Classic Americana theme. I've done everything myself – moving the chairs in, building the toolboxes, hanging the mirrors and I built all the shelving."
Ryan's clientele will be mainly men, but he also has a number of female clients: "There has been a massive uplift recently in women coming to barber shops because they don't want the whole, hour-long session."
There's a new website which can take bookings and payments, visit: https://ironworksbarbers.com/
Pictures by Matt Bigwood