Christmas in Nailsworth this year promises to be a welcome and much needed treat, with a broad range of bespoke and imaginative outlets now busily preparing to tempt visitors in search of inspired gifts and treats.
Whether you're a cool-headed early shopper or a last-minute headless chicken, there's an emerging trend in this vibrant town that's impossible to overlook: individual and bespoke matters far more – it's not about the money, it's the thought that really counts!
So, from the wardrobe-inspiring wizardry of Armed and Gorgeous to the inside story from Raffles on what's going on in the world of wine, if competitively priced, thoughtful gifts top your list, this is the must-visit location. Nailsworth is all about a curated Christmas!
With a focus on seeking out the best of these unique ideas, Stroud Times is now catching up with some of the key retail players in this bustling market town. For our Christmas shopping list, we want to tag and bag ideas that show that little bit extra in thought and originality.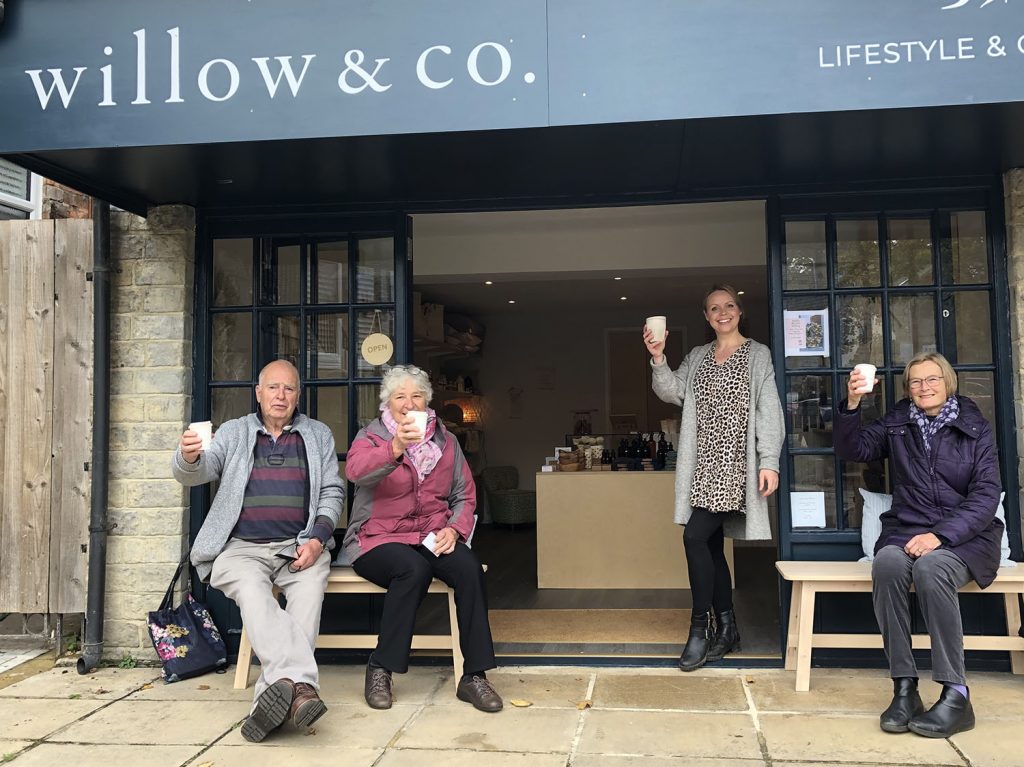 This week, we kick off with a brief peak inside the doors of Betty & Beattie's, while grabbing refreshment and more ideas at Willow and Co.
Tucked at the top of Market Street, Betty & Beattie's owner Helen Thompson began her adventure in creating beguiling, vintage interiors six years ago as the result of a health scare. What she's subsequently created, through a mix of eclectic furniture sourcing and subtle yet effective ageing techniques, amounts to an emporium of delicious décor. From set-piece Victorian display cabinets to rustic pine drawers and cupboards, this is furniture heaven – and all sales see a donation towards the ongoing tree-planting scheme for Nailsworth's famous 'W' climb to Minchinhampton Common.
"I'm all about recycling fabulous furniture rather than buying new, given that this is much more sustainable," Helen says, adding that local furniture delivery is also free, with no need to book a sleigh.
For stockings and smaller budgets, Helen, who named her business in honour of the inspiration she drew from the lives of her grandmothers, also offers throws, cushions, candle holders and a vast array of home décor gifts. One random favourite, however, has got to be one for the tree: a defiant little felt dog, complete with cosy scarf. Priced at £10, it promises to be a must for dog lovers of all ages.
More information: call 01453 834402; email bettyandbeatties@hotmail.com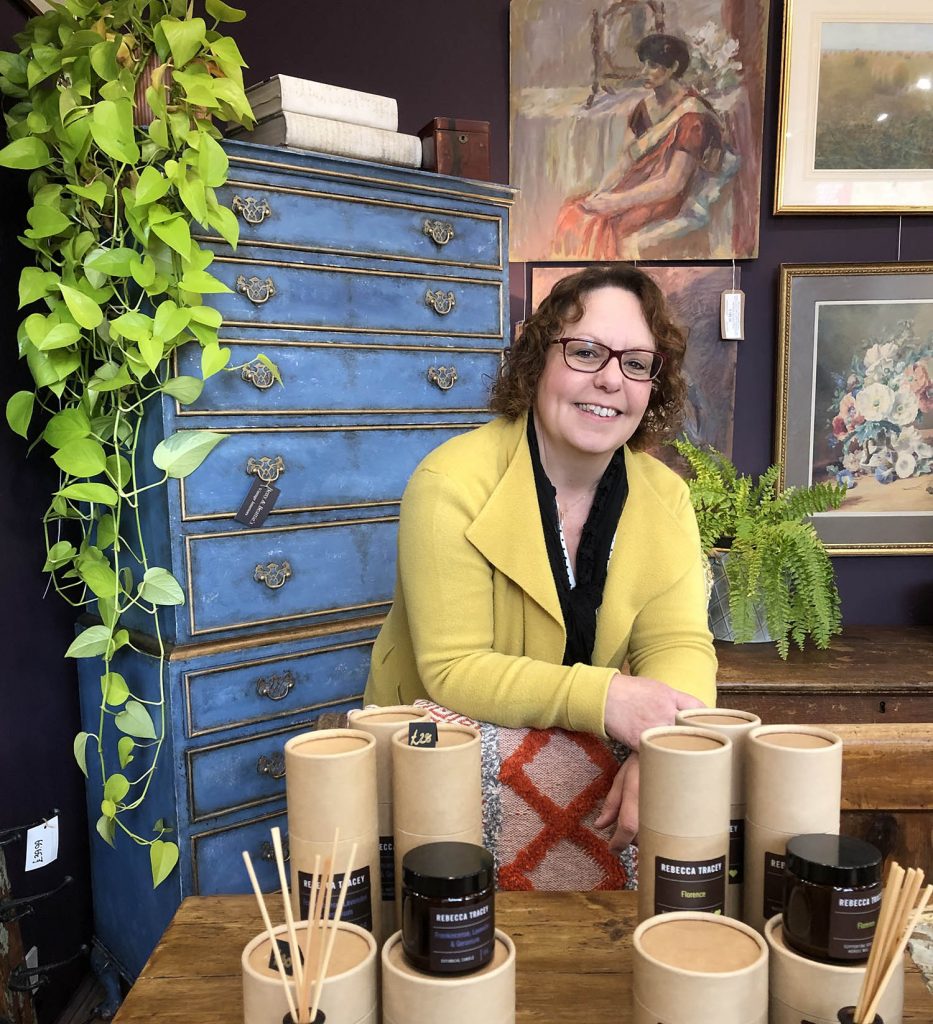 Smaller ticket inspiration is also very much the stock in trade at Willow and Co, a short walk away at Old Market. You may be led there by your nose, because as a two-in-one concept, Willow and Co, which owner Sally Norman began trading in August, is both an independent coffee and cake shop (with sweet and healthy treats aplenty) and a showcase for lifestyle products.
"I opened Willow and Co (named after my daughter) with the help of my husband Kris," says Sally. "It's been an amazing first couple of months, with the local community welcoming me with open arms!
"Nailsworth is a great place to be, and I'm in wonderful company with all the other independent shops and businesses in our little town."

Sally worked in retail for a number of years and always hoped to open a shop one day: "I spent most of my twenties and thirties travelling and working abroad, but always dreamt of coming home and starting my own venture. I pinch myself every day, and even on the quiet days can't stop smiling!"

For the coming festive period, Sally adds: "I have started to sneak a few little bits into the shop already. My favourites are the little handmade ceramic tea light holders which look incredible all lit up on a dark evening. Others include festive candles by The Botanical Candle Company who I'm very proud to supply. I don't know how they do it but they seem to nail every single scent – their three seasonal candles are so different, but all so familiar of past Christmasses, that I cannot decide on a favourite."

Sally's future plans include putting on more workshops in her bijou space during 2022. For now, Sally is offering two dates for festive wreathmaking on November 25th and 26th. Each session (priced at £65) lasts two hours and includes mulled wine or bubbly, as well as festive nibbles.
More information: email hello@willow-and-co.co.uk, social media, @willowandcolifestyle
For more ideas, watch this space for further updates as we sample more of Nailsworth's shopping delights in the coming weeks!