Nailsworth is set to welcome the region's first ever luxury 'Wine Barn' this summer thanks to specialist wine merchants Vinotopia Wine.
Following the huge success of their boutique 'Wine Box' store on the Nailsworth Mills Estate – are celebrating impressive expansion with the creation of a large-scale wine and farm shop destination just a few doors down.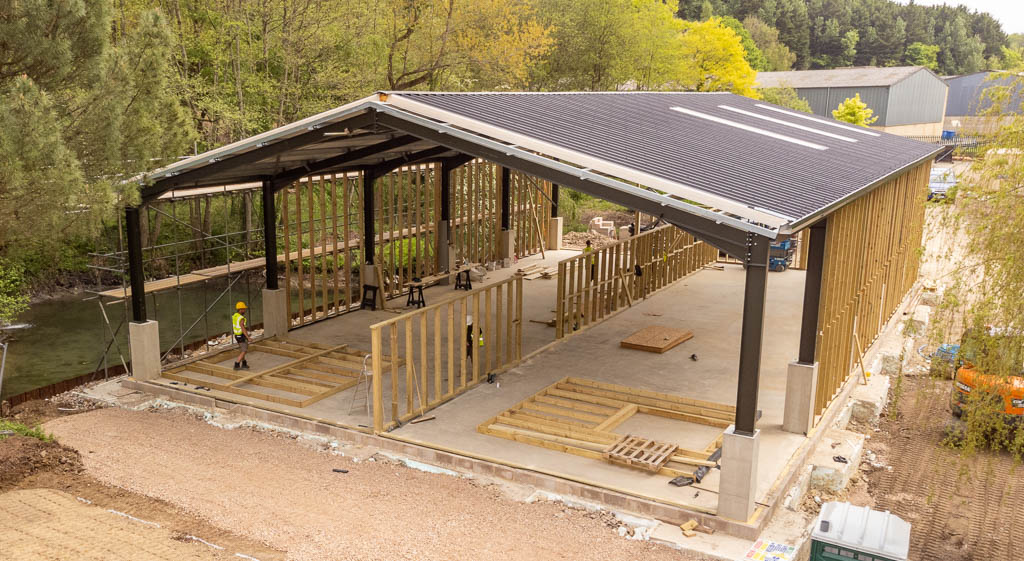 Work has started on the 300 sq. ft Wine Barn, which will sit alongside Nailsworth Garden Centre on Avening Road, ready for an opening date of late summer 2023. Marrying a luxury wine and alcohol retail destination, comfortable seating and a farm shop stocked to the brim with artisan produce, the Barn will feature over 400 specialist varieties of wines, spirits and beers, as well as fantastic charcuterie, cheeses and locally-sourced delicacies to enjoy.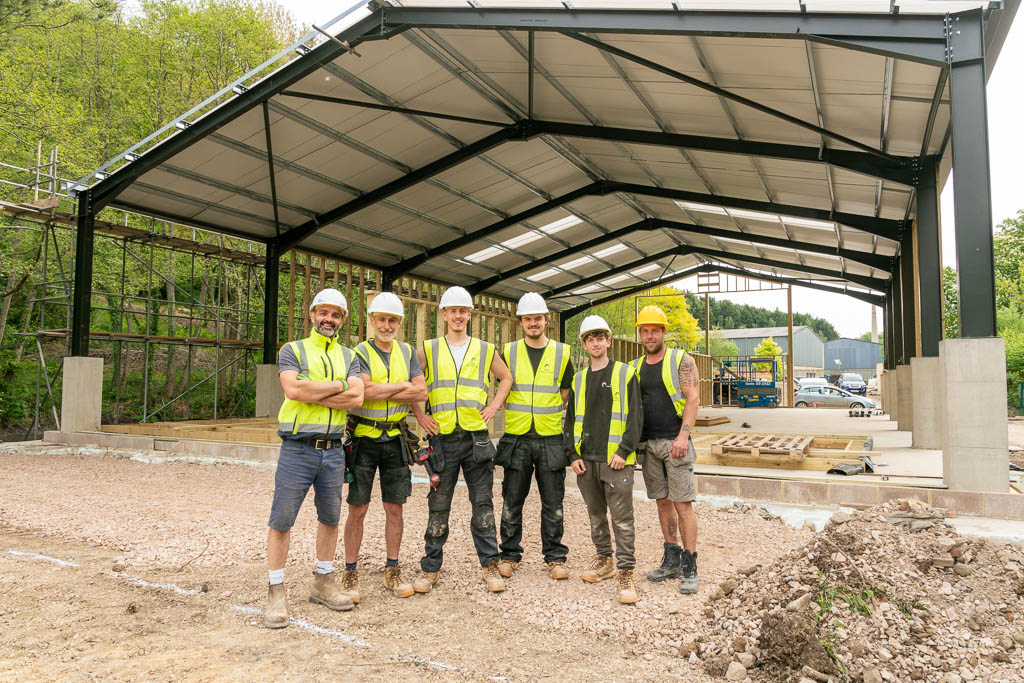 Vinotopia Wine's small, expert team are the brains behind the launch, passionate about sharing their knowledge and love of the world of wine in a friendly and accessible way to all. The team, all of whom come from a background of hospitality and events, were keen to create a luxurious yet welcoming wine and food destination for the area; a vibrant and attractive space to meet with friends, enjoy a bite to eat and pick up a specialist bottle (or two) that you wouldn't find on your average supermarket shelf.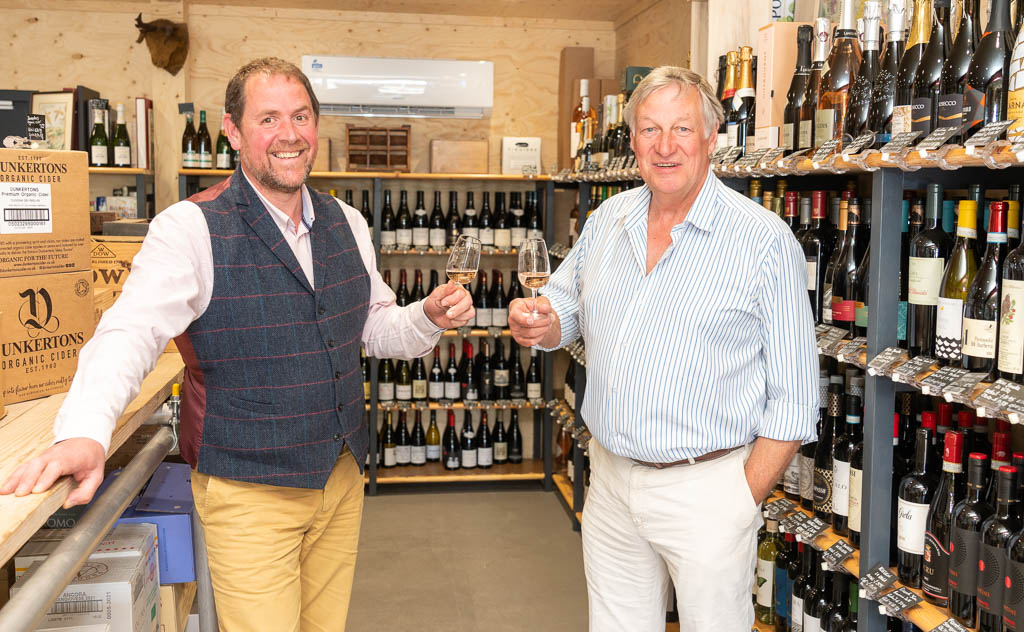 The Barn will also play host to regular exciting events and pop-ups, teaming up with local and specialist wine/ spirit suppliers for exclusive tasting events, as well as regular festival-style pop-up dining dates with local, artisan food trucks.
The Barn
The Barn itself is being built from the ground-up, currently in construction stages with completion planned for late summer 2023.
Positioned next door to Nailsworth Garden Centre, the Barn will boast light, bright interiors that marries a rustic chic barn vibe with a 'polished industrial' look; think floor-to-ceiling glass, exposed wooden beams, a polished concrete floor and subtle, atmospheric lighting.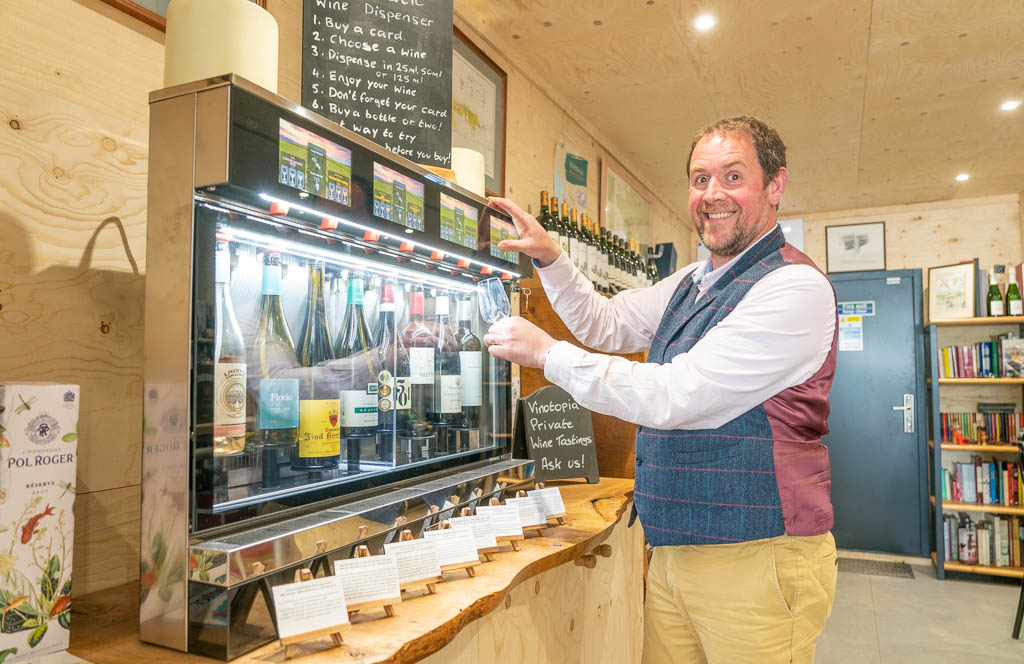 With a capacity of up to 100 people on the lower level of the Barn for exclusive-hire events, the space will combine multiple purposes – housing over 400 lines of wine, spirit, beers, cigars and sparkling wines – as well as a jam-packed farm shop run by Brown and Green, an enomatic wine machine tasting zone and indoor soft seating.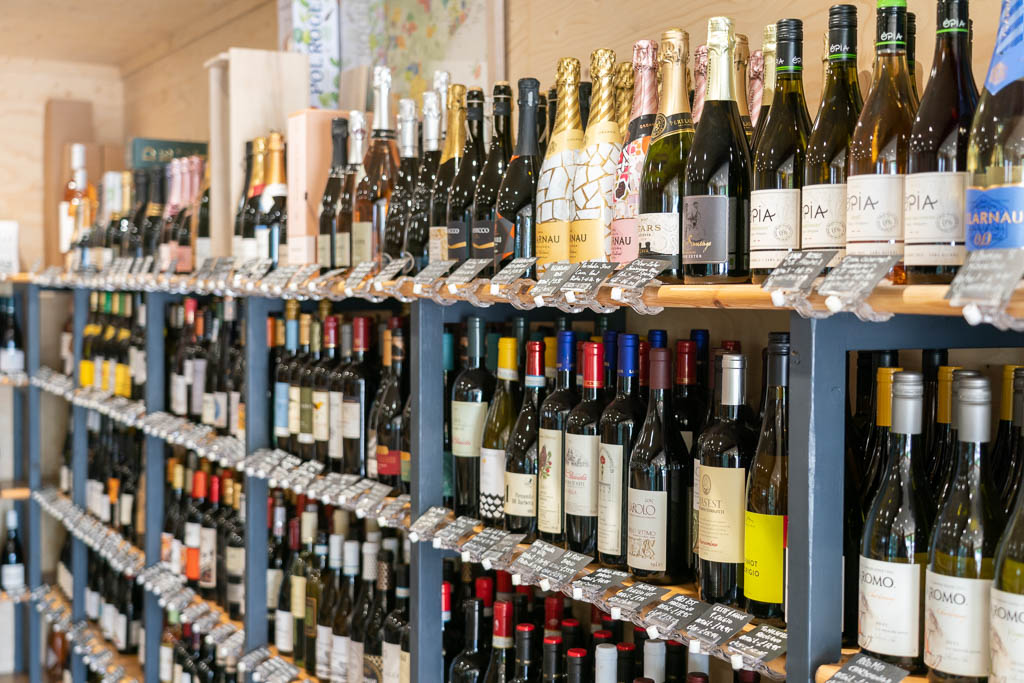 Outside, customers can enjoy a glass of fizz and plate of charcuterie, cheeses or whatever takes their fancy from the farm shop in the sunshine, with seating for up to 30 people overlooking the River Frome.
The Wines
Vinotopia Wine specialises in sourcing the very best in quality wines, spirits, beers and ciders worldwide to suit all budgets, with the expert team aiming to open up a new world of wine to those who visit by introducing them in a friendly, accessible way to under-the-radar tipples.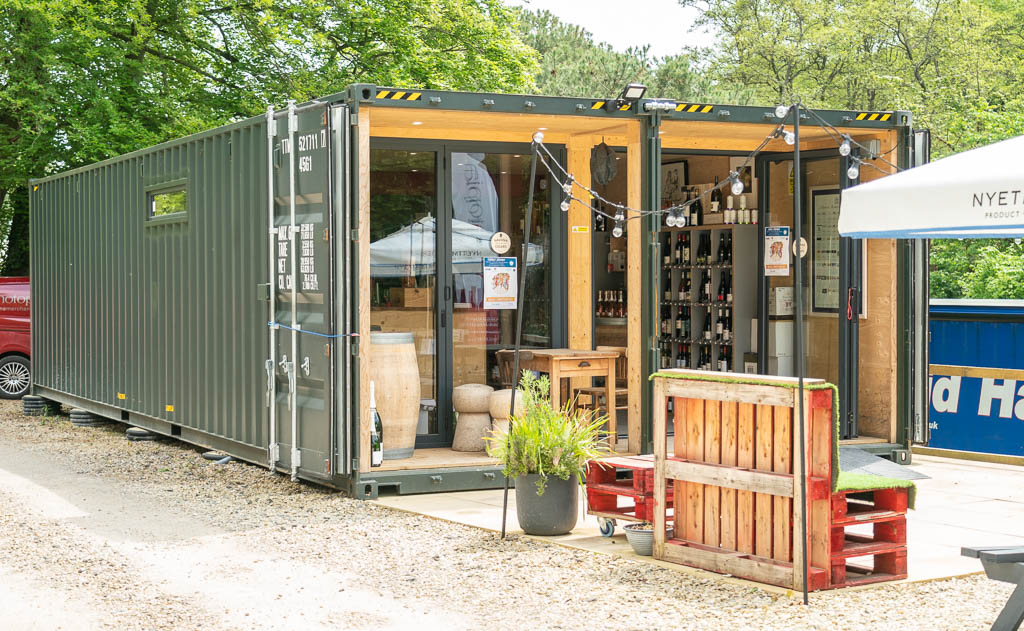 Visitors will be able to discover over 400 lines in the new Barn, alongside the ability to 'try before you buy' with an Enomatic Wine Dispenser machine, offering tasters in 25ml, 50ml or 125ml measures. Wines are also available to buy by the bottle or by the case, as well as in larger scales for weddings and events.
Specialising in sustainable and organic wines, the Barn will feature a wide variety of wines exclusive to Vinotopia in the area, including Bauget Jouette Champagne, Figuiere Provence Rosés and Hundred Hills Preamble Sparkling Wine. The Barn will also feature a refilling station for Sapling Gin and Vodka – a leading, UK-based sustainable spirit producer – who plant a tree for every bottle sold.
The Food
The Barn's fantastic offering for foodies will come in the form of a jam-packed farm shop, run by artisan food specialists Brown and Green. The perfect spot to stock up for the home or find a little something to enjoy in-store, the farm shop will feature a wide variety of gastronomic-goodies that pair perfectly with a tipple (or on their own); from charcuterie and deli delights, to handmade cheeses and locally-sourced delicacies. A comfortable soft-indoor seating area is set to provide the ideal spot to enjoy your feast, with plenty of outdoor seating overlooking the River Frome perfect for when the sun is shining.
The Barn is set to play host to regular pop-up food events and experiences, too, teaming up with local food trucks and specialist suppliers to put on fun-filled evening feasts for all the family to enjoy.
Events and Experiences
Regular pop-up tastings and wine suppers hosted at the Wine Barn will offer gastronomes  across the Cotswolds the chance to discover new and interesting tipples with suppliers from across the country and further afield. The space will also be available for exclusive hire for private events and corporate wine tastings.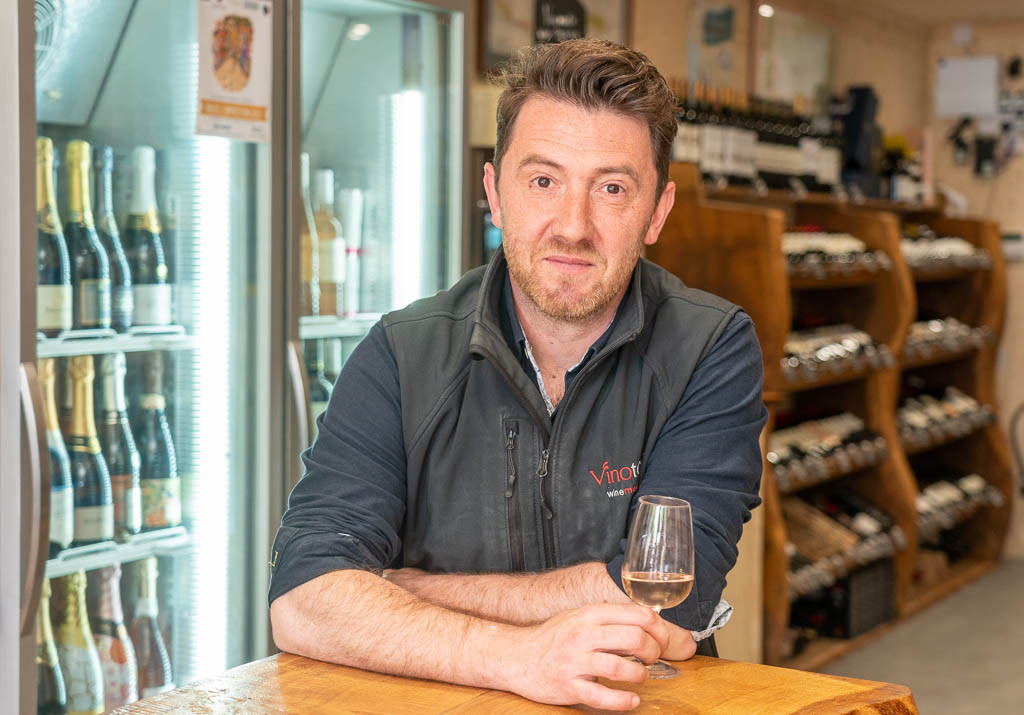 Andy Cole, Managing Director of Vinotopia Wine, has the following to say about the launch of the Wine Barn: "Our small-but-perfectly-formed Wine Box has enjoyed fantastic success here in Nailsworth over the past couple of years, and we're thrilled to be able to expand on this with this magnificent new structure located just across the way from where we currently sit. We wanted to create a space that could not only house the varieties of wine, spirits and beer that we're passionate about helping people to discover, but could offer more than that; a foodie destination in which to meet up with friends, discover some seriously tasty new tipples and indulge in the finest fodder that our locale has to offer.
"With work already underway and making excellent progress, we're incredibly excited to be able to say that our doors will open for the first time in late Summer 2023. We'll be sure to launch things with a bang, so keep your eyes peeled for details!"