Anti-racism campaigners in Stroud will take the knee to stand in solidarity with England stars Marcus Rashford, Bukayo Saka, and Jadon Sancho.
The three footballers have been subjected to vile racist abuse on social media since missing penalties in Sunday's Euro 2020 final defeat to Italy.
The Stroud Against Racism group is organising an event in support of the players outside the Sub Rooms at 1pm on Saturday, July 17th.
Dear sir,
Stroud Against Racism, which has a following of over 3,000 people, has arranged for those who wish to make clear their solidarity with the England team's staunch anti-racist stance to gather in the town centre at 1pm, outside the Sub Rooms.
The vile and relentless abuse the lads have endured has been public, and this will have a terrible impact on black people all over the UK.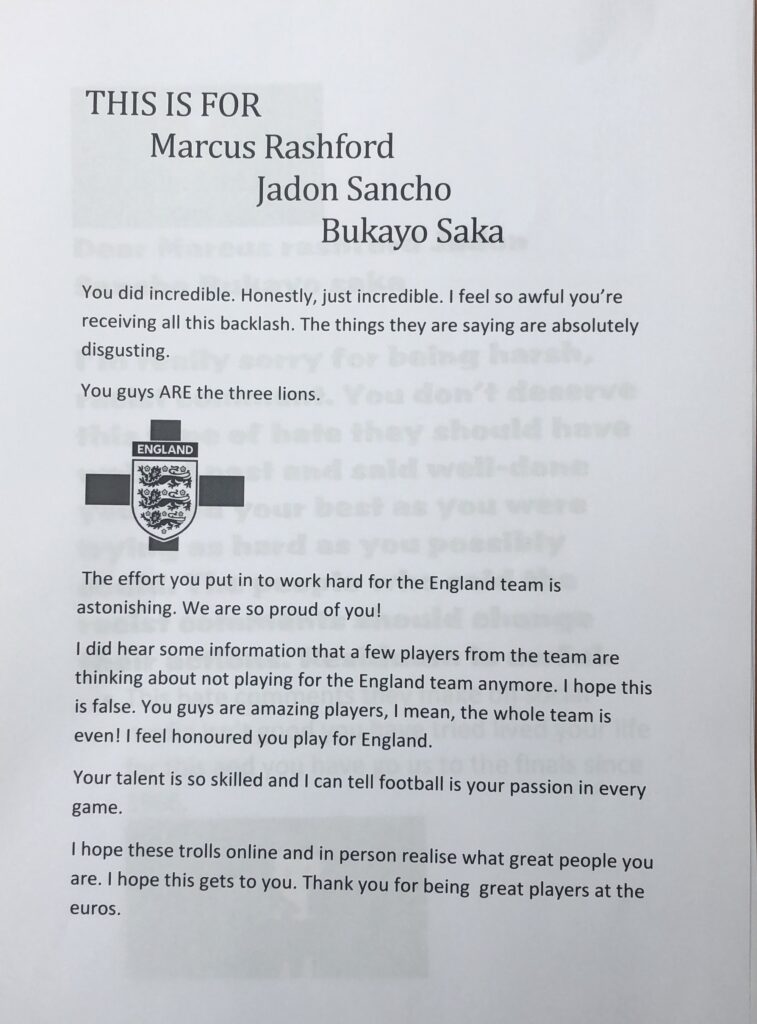 We want to show that these racists are in the minority, and their pathetic hatred is theirs alone and does not reflect the feelings of the majority.
Stroud is a proud and anti-racist community.
Stroud Against Racism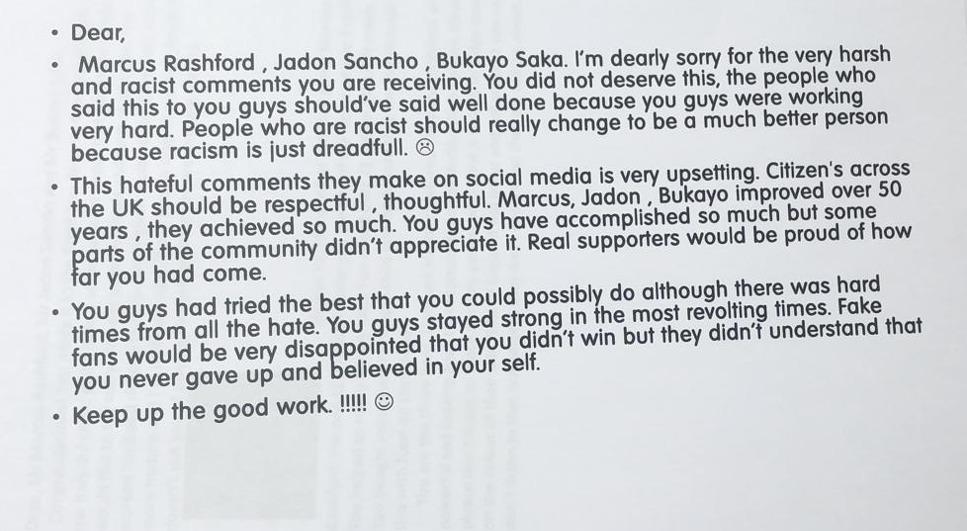 Included here, in the images above, are some of the many letters from young people to the team. All those attending Saturday's event are invited to bring messages to the players to show their solidarity and respect.