Longfield Community Hospice will be celebrating the coronation of its patron, His Majesty King Charles III, by joining the Big Help Out initiative this weekend and encouraging new volunteers to get involved with its vital work in the local community.
As part of the coronation celebrations from 6 – 8 May, the hospice will join thousands of organisations across the country by taking part in The Big Help Out to give people the chance to help out in their local communities.
The Minchinhampton-based hospice will be showcasing volunteering roles via social media and in its charity shops across the county, to recognise and celebrate the work of its current volunteers. Each of the 19 shops will sport a large signature Longfield heart in their windows to encourage new volunteers to get involved and find out more about helping their local hospice. Shops will have postcards available where people can register their interest or direct them to a simple form to fill out online.
Ally Edwards, Longfield's Volunteer Services Advisor explained: "We have a fantastic team of volunteers at Longfield, but we're always happy to welcome more. We have numerous roles which support the hospice, ranging from volunteer van drivers and community engagement volunteers to trustees and counsellors. There really is something for everyone!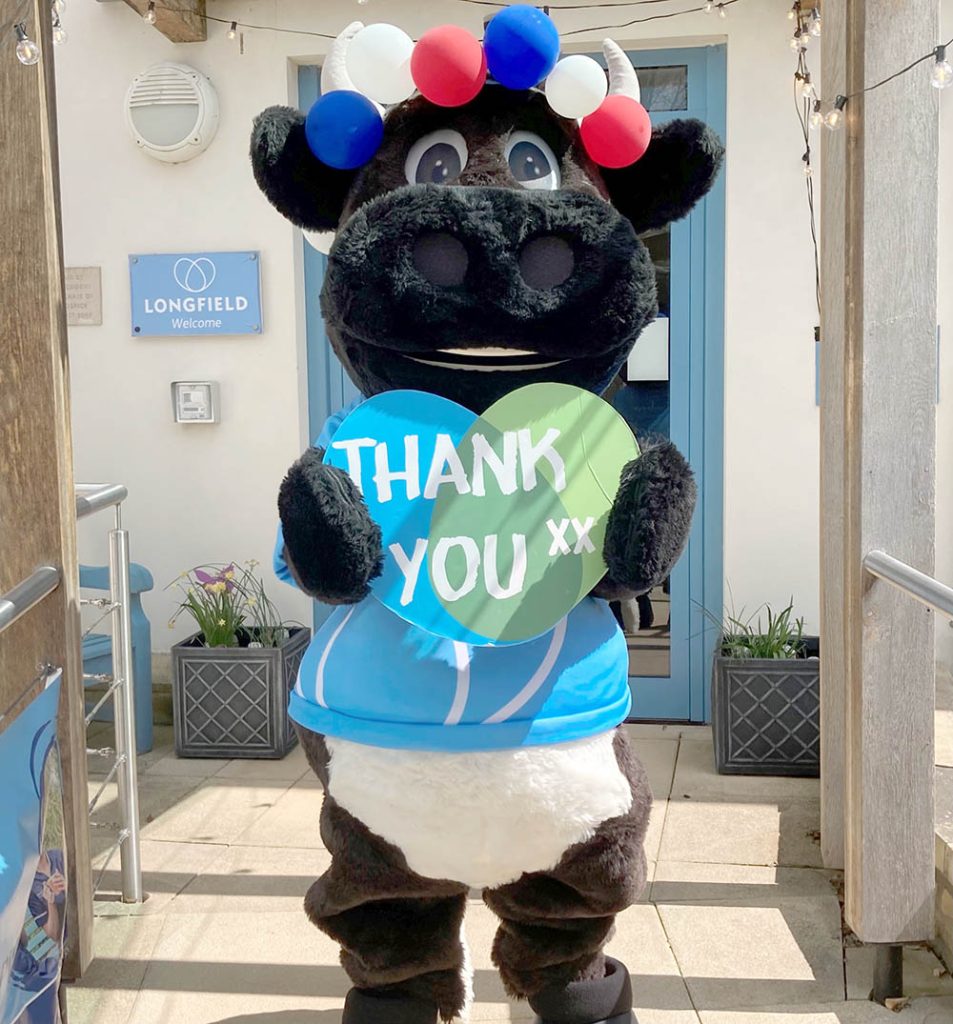 "For most volunteering opportunities you do not require particular skills or qualifications as we will give support and training wherever necessary. An enthusiasm for hospice care and a willingness to try new things are often more important. People from all walks of life and all ages volunteer for us."
The Minchinhampton-based hospice is currently supported by 400 committed volunteers, working across every department. Last year, volunteers donated over 48,000 hours of their time across all areas of Longfield's work.
In addition to giving something back to the community, volunteering boosts a sense of purpose and personal accomplishment and can be a great way of forming strong friendships. Volunteers are usually aged 16 and above.
Alex joined Longfield's warehouse team as a volunteer earlier this year and finds the work fun and rewarding. She said: "I really enjoy my shifts in the warehouse! I like to be busy and it's good to feel useful and to be part of a team. The warehouse team is a fab group of people, with staff and volunteers all working hard and supporting each other. We also find time to share a laugh and have a cup of tea! If you are thinking about volunteering, why not pick up the phone? When you take that first step you'll get a warm welcome and an opportunity to visit, look around and see if it's for you."
As well as providing Hospice at Home care, Longfield also offers help and support to patients, families and carers in Gloucestershire through a range of Wellbeing services at the hospice in Minchinhampton.
To find out more about the roles available, visit longfield.org.uk/voluntary, or telephone 01453 886868.