The funeral of popular Stroud publican Luciano Magalotti will take place on Tuesday, August 10th, 1.30 pm at the Immaculate Conception Church, Beeches Green, Stroud.
Luciano died peacefully at home on Monday, July 5th aged 74. 
With restrictions lifted on the number of people allowed to attend a funeral, a large gathering is expected to celebrate the life of a much-loved man.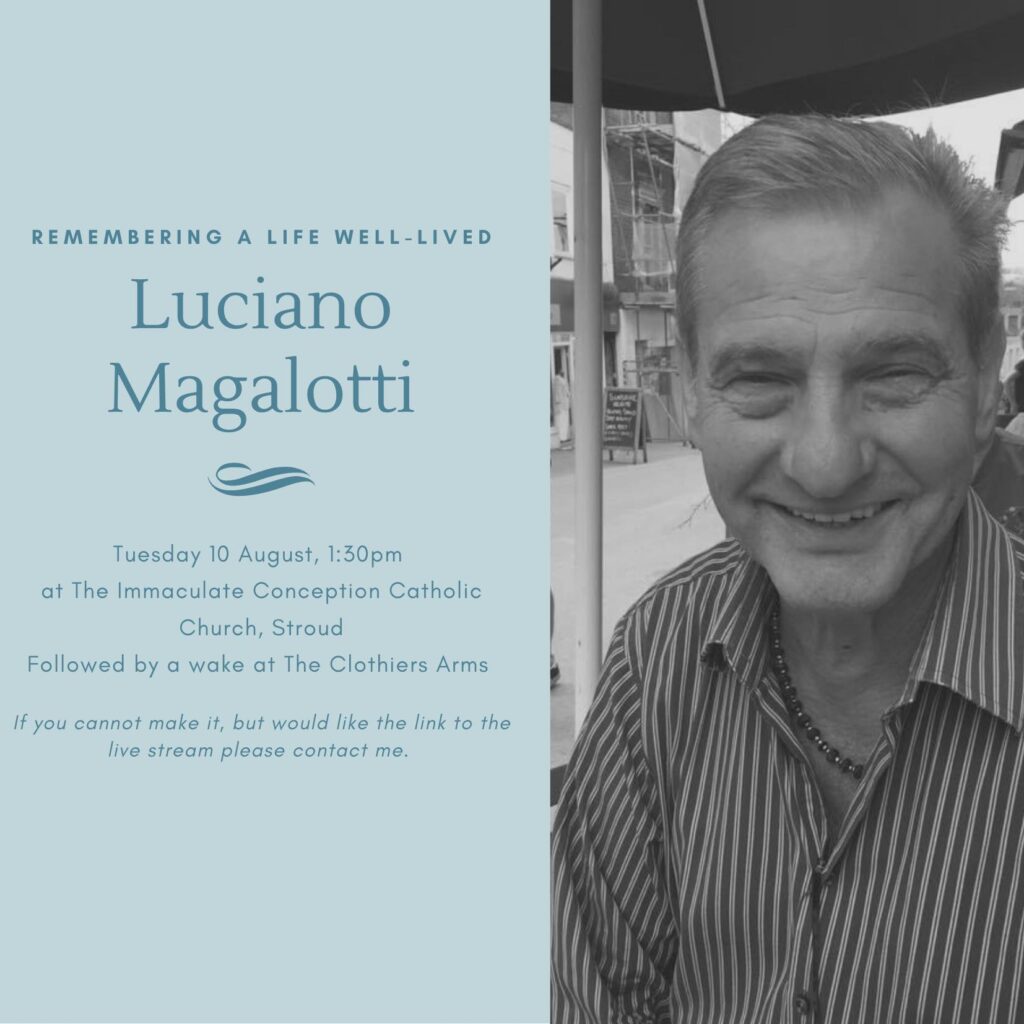 A live stream will be made available for those unable to attend.
Luciano's wake will take place at his former pub, The Clothiers Arms.
A tribute to Luciano can be read HERE