It takes just three ingredients and two minutes to make the best Mexican mule, and it looks and tastes delicious – what are you waiting for?
A sparkling spicy ginger fest, you'll taste the tequila gently popping out, and then there's wait for the mule kickback of the spicy ginger beer and lime.
Preparation time – 2 minutes.

Ingredients: 50ml Tequila, 15ml fresh lime juice, 100ml ginger beer, and ice.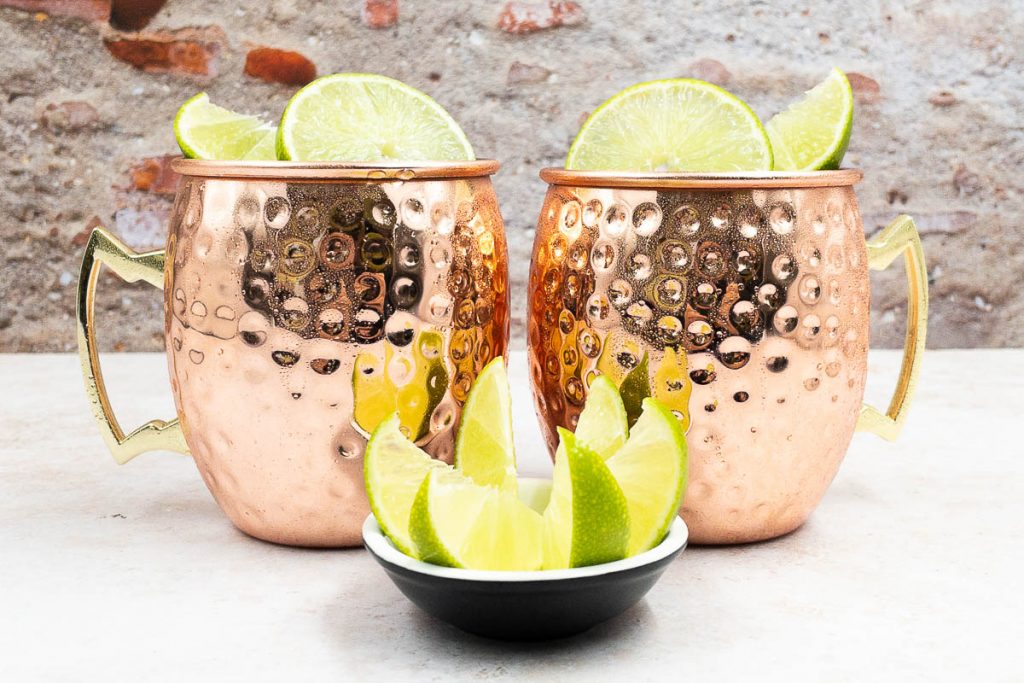 Instructions: Take your copper mug, add tequila, fresh lime juice, and ginger beer.
Now add ice cubes and garnish with lime, you can use a lime wedge or wheel. Salud! Serve and enjoy your homemade Mexican mule!

Find out more about Mandy Applegate's Mexican Mule https://www.splashoftaste.com/mexican-mule/
Nutrition/Calories: 153kcal | Carbohydrates: 10g | Protein: 1g | Fat: 1g | Sodium: 8mg | Potassium: 20mg | Fiber: 1g | Sugar: 9g | Vitamin A: 8IU | Vitamin C: 5mg | Calcium: 5mg | Iron: 1mg