With the Euro 2020 final between England and Italy taking place this evening, Sunday, try our recipe for a refreshing watermelon margarita, writes Mandy Applegate.
Why not make a pitcher of this and watch the big match. There's no extra-time with this one and it can be ready in 5 minutes – this cocktail is definitely coming home!
Preparation time: 5 minutes, servings: 1

Ingredients: 75ml fresh watermelon juice, 2 tablespoons of flaky salt, 1 lime, 50ml tequila, 50ml triple sec, 15ml lime juice, 10ml sugar syrup & ice cubes.
Instructions
To make your watermelon juice, all you have to do is to cut your watermelon, scoop out the flesh, and put it directly into your blender.
Put the lid securely onto your blender and then blitz it until the watermelon is a smooth consistency.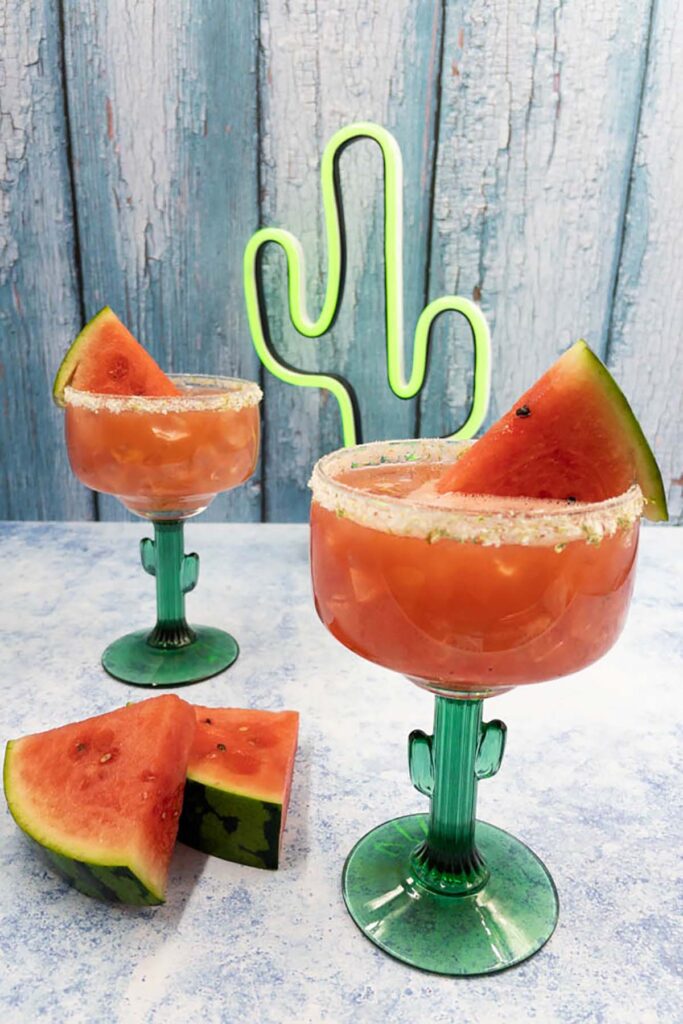 Next, you'll need to rim your glass with salt. In a small bowl add 2 tbsp salt, we use flaky salt. Zest half a lime into the salt and then use your fingers to massage the zest into the salt. Then pour the salt onto a small flat plate or flat surface.
Cut a lime wedge and run the wedge around the rim of your margarita glass. Then turn the glass upside down and lay it on the salt, gently twisting it so that the rim becomes covered with the zesty lime salt.
Now it's time to work on your drink. In a cocktail shaker, add your tequila, next add triple sec followed by your fresh watermelon juice.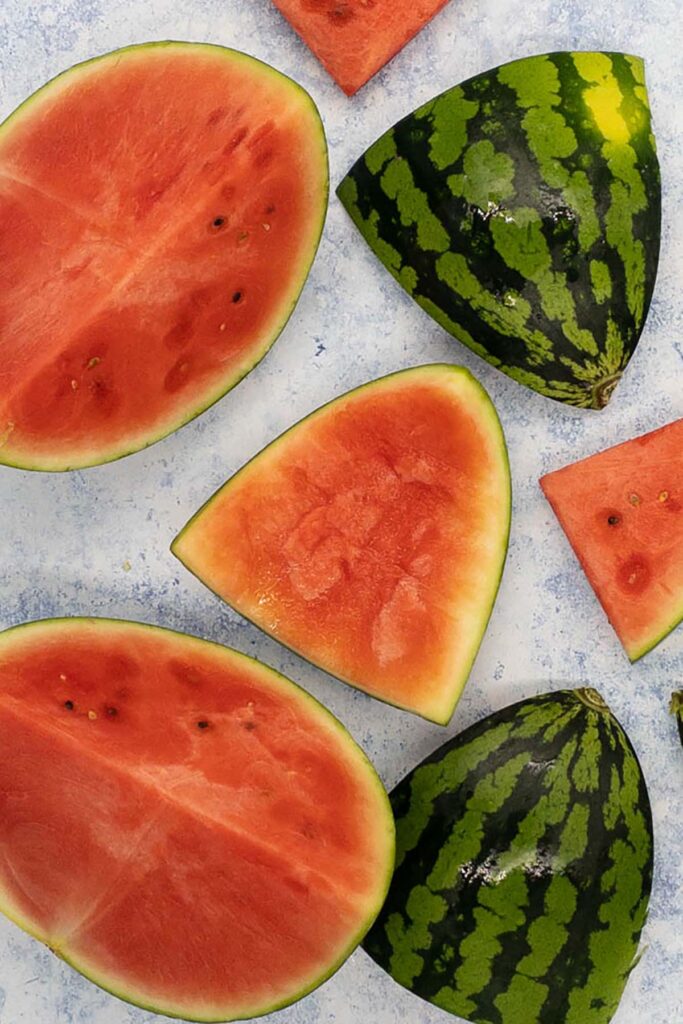 Now add fresh lime juice, your sugar syrup, and a handful of ice cubes.
Secure the lid on your shaker and then shake vigorously for 30 seconds so that the mixture is incorporated and also cooled down by the ice.
Using a Hawthorn strainer, strain the margarita mixture into your glass and add a watermelon wedge to the rim as garnish.
Enjoy your winning summer watermelon margarita – come on England!
Nutrition/calories: 343kcal | Carbohydrates: 37g | Protein: 1g | Fat: 1g | Saturated Fat: 1g | Polyunsaturated Fat: 1g | Monounsaturated Fat: 1g | Sodium: 14167mg | Potassium: 195mg | Fiber: 2g | Sugar: 29g | Vitamin A: 468IU | Vitamin C: 30mg | Calcium: 40mg | Iron: 1mg
Here are some great tips for making the perfect watermelon margarita https://www.splashoftaste.com/easy-watermelon-margarita/