Stroud MP Siobhan Baillie has visited Marling School after potentially unsafe reinforced autoclaved aerated concrete (RAAC) was identified.
A recent site survey confirmed that Marling School and Sixth Form has one small section of Reinforced Autoclaved Aerated Concrete (RAAC), used in the construction of a flat-roofed, single-story building at the rear of the Design Technology block. The same survey confirmed the rest of the school does not have RAAC in its construction.
The Department for Education changed its guidance to education settings on the management of RAAC to take a more precautionary approach, and as a result areas in affected spaces have been vacated. The affected classrooms have been sealed off since the beginning of the new school year.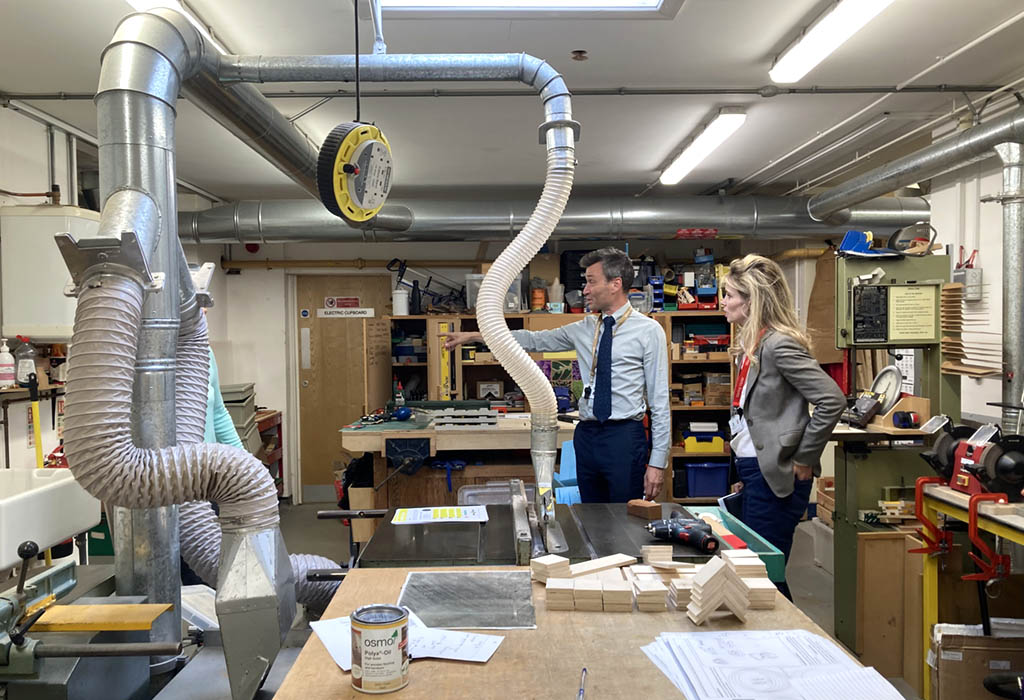 Marling Headteacher Glen Balmer said: "Siobhan and I had a constructive meeting. We appreciate her support in working with the Department for Education in finding solutions as quickly as possible. Our Design & Technology department and site teams have done a fantastic job in creating short-term plans, but we need high quality temporary buildings as soon as possible to ensure our students and staff have the resources and conditions they deserve."