Stroud band Mr Marko's Outer Space Emporium are set to release their debut single, Great Pretender, on April 26th through Beat Code Records. The song is about freeing oneself from the worry of what others think of you – rather apposite in the current social media-driven climate, in other words.
Mr Marko's Outer Space Emporium are a retro-futurist synth-pop outfit channeling 80s synth music, beats, bleeps and bubblegum sci-fi and a joyous sense of the possibilities of what lies beyond. The band is fronted by Mark Thompson, who has been putting on live gigs around Stroud for the last few years, and honing his recording skills since lockdown put paid to gigs for the moment. The band also features vocalist Anne Garcin and assorted guests.
"Great Pretender was written using a bass-line I wrote as a teenager," says Mark, "and the lyrics, sung by Anne, are about escaping the confines of worrying about what others think of you. The freedom from the heartache that that vibe brings."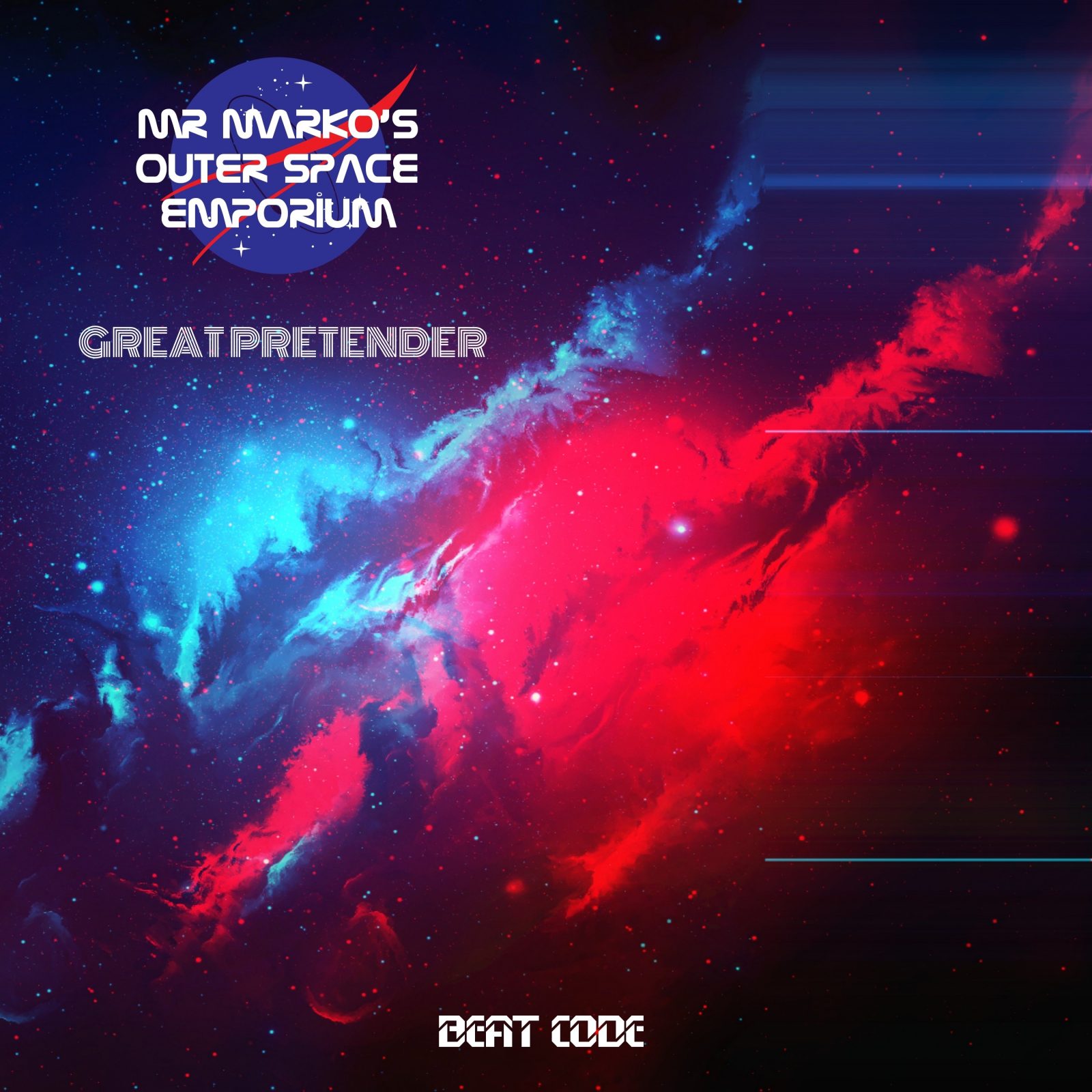 "After inviting Mr Marko on to local radio station Incapable Staircase, I fell in love with Marko's synth-driven, spacey indie-pop style and instantly saw the appeal," says Beat Code co-founder Joe Dymond, who has also remixed the tune for the single's b side."
Beat Code Records was set up in 2003. Originally a house and techno label, it has recently opened its doors to a wider range of electronic-based music.
Great Pretender is available for pre-order from Beat Code Records from Monday, April 19th, and then released into the cosmos on Monday, April 26th. Order here: https://www.beatport.com/release/great-pretender/3360258