We've been expecting you, Mr Bond..
The words uttered by cinema goers across the globe as after almost two years of delays No Time To Die finally opens in theatres this week.
After a change of director, a rewrite, several release delays and a major global pandemic, James Bond's 25th outing in the 59 year-long movie franchise has arguably become the most anticipated film in recent history.
The release of No Time to Die sees Daniel Craig step down as 007 after 15 years and five films. A far cry from the 'James Blonde' newspaper headlines of 2005, his portrayal of Ian Fleming's creation is the longest tenure in the franchise since Roger Moore's 12-year run.
In No Time To Die, Bond has left active service and is enjoying a tranquil life in Jamaica. His peace is short-lived when his old friend Felix Leiter of the CIA turns up asking for help. The mission is to rescue a kidnapped scientist which turns out to be far more treacherous than expected, leading Bond onto the trail of a mysterious villain armed with dangerous new technology.
While that may sound like the usual Bond versus psycho-villain synopsis, 007's outing in No Time To Die is a decisive one. Bond's character has well and truly developed in the Daniel Craig films which is a standalone boxset in itself. In 2021 we find Bond a more progressive character, a man with emotion and sensitivity. A long overdue amendment for a franchise based on a character written in the 1950s.
With every Bond film comes the expectation of stunning visuals and inconceivable practical effects and No Time To Die certainly ticks all the boxes when it comes to the execution of key set pieces. Director Cary Joji Fukunaga, probably best known for True Detective, is the first ever American to direct a Bond movie and makes his mark on the look and feel of the film from the outset in the pre-credit sequence.
Lending his eye to Fukunaga's direction, Swedish cinematographer Linus Sandgren (La La Land) has made this one of the most aesthetically pleasing films in recent years. A wonderful score by world famous composer Hans Zimmer completes the package with motifs referencing On Her Majesty's Secret Service and the brassy undertones of the classic James Bond theme.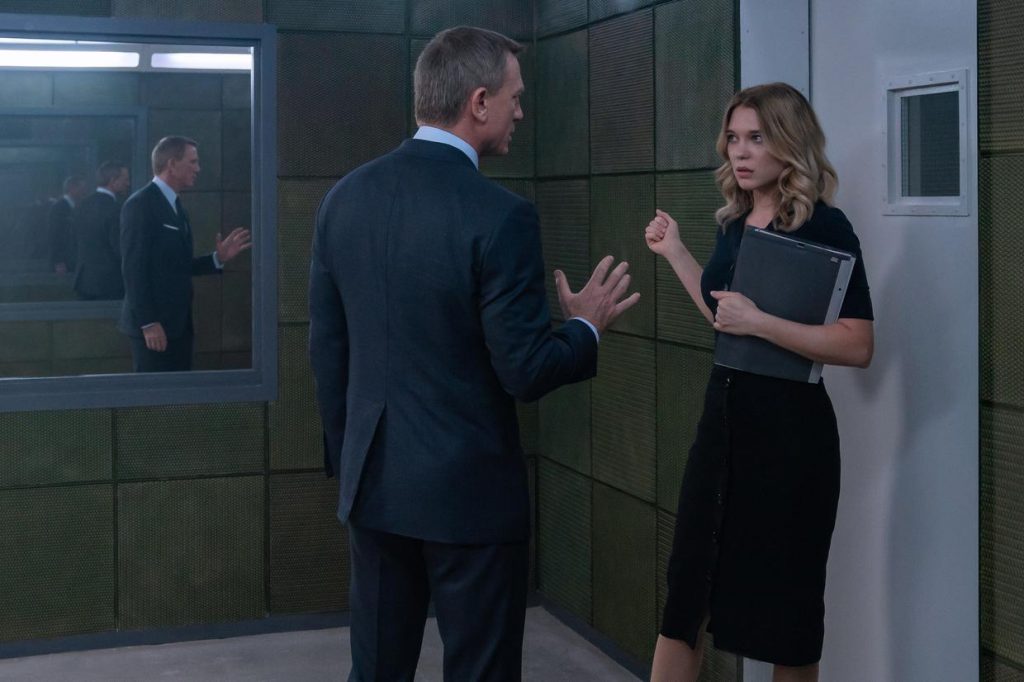 Strong female characters take centre stage for much of the film, adding to the storyline rather than just hanging off Bond's arm as in previous years. No longer do Bond's conquests last five minutes over a bottle of Dom Perignon as Madeleine Swann played by Léa Seydoux makes a return, the first love interest in the franchise to do so.
Aside from Craig, for me Lea Seydoux's performance is most notable. When added to a highly impassioned script Madeleine's character is not only paramount to the plot but also to Bond's internal struggles which in turn makes him a more three-dimensional character than ever before.
Paloma, a Cuban agent played by Ana De Armas is thrown into the mix during a run-and-gun action scene which although integral to the plot is somewhat of a throwaway given that she never returns.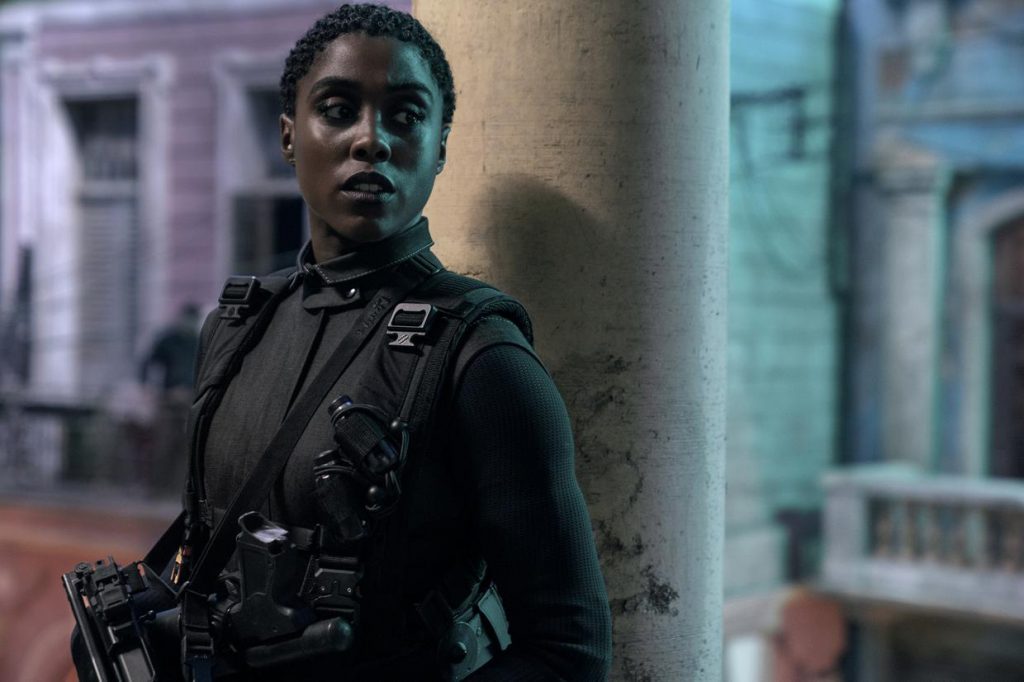 Lashana Lynch's performance as double-0 agent Nomi is a welcome addition too. Her on screen presence is compelling, giving Nomi the stature of a truly independent character. This causes some comedic friction between Nomi and Bond which changes the dynamic whereby Bond realises he's not the only person at MI6 who is capable of saving the world.
Rami Malek stars as the villain Lyutsifer Safin. While it's clear that Malek made a considered and well thought out approach to the character, I feel the script leaves Safin a somewhat hollow shell compared to other recent villains. Ernst Stavro Blofeld played by Christoph Waltz in the previous movie Spectre also returns for a second time.
When revisiting some of the older films it's hardly surprising that 007 producer Barbara Broccoli, one of the industry's most successful female producers, has made a conscious decision to ensure that the Bond franchise becomes more contemporary in a post #MeToo society. With Fleabag's Phoebe Waller-Bridge brought in to polish the script, the female roles are well thought out and substantial with added comical moments that don't descend into double entendre.
That's not to say the usual James Bond formula isn't on show, the plot still includes a villain with secret lair, a plethora of beautiful locations and a mini-gun laden Aston Martin. There's no escaping however that this is Craig's last ever appearance and the plot reiterates this by going all-out ensuring the film has a real sense of permanence.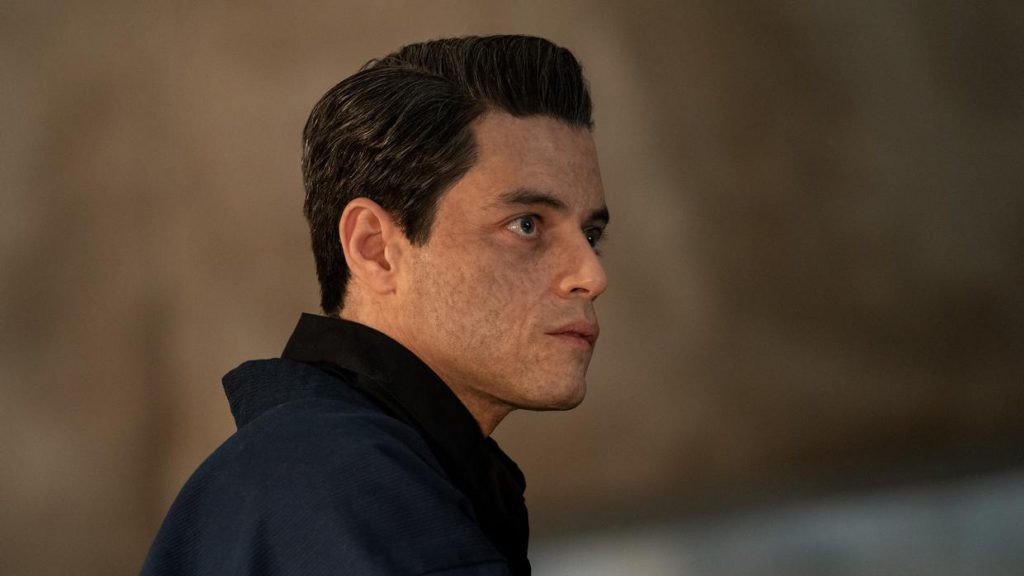 Die-hard fans will appreciate the subtle throwbacks to other entries in the franchise since Daniel Craig drank his first vodka martini in the 2006 title Casino Royale. This makes for a pleasing sense of closure and while it'd be helpful to have seen the other Craig films to have a true appreciation of the story line, newcomers won't find it entirely inaccessible.
If you're hoping to enjoy the film without interruption, you might want to reconsider the purchase of a supersize cola in the cinema foyer. At 2 hours, 43 minutes long the film stands out as the longest in the series. This might be a put off for some and although the plot is heavy, and like all good Bond films bordering on absurdity, there is very little in the way of dull exposition. Scenes of more intimate dialogue are scattered throughout allowing you to catch your breath before moving on to the next big action sequence.
There's no doubt that this film is key to the industry's hopes of encouraging the public back into theatres, however, No Time To Die will be the perfect opportunity for cinema goers to fall back in love with the silver screen.
The world has become a very different place since this movie was originally due to be released. Now more than ever, a few hours of action packed escapism with Britain's favourite spy is a welcome respite from the worries of recent years. When absorbed in a great movie, like James Bond himself, we have all the time in the world.
---
Director: Cary Joji Fukunaga
Starring: Daniel Craig, Rami Malek, Léa Seydoux, Lashana Lynch, Ben Whishaw, Naomie Harris, Jeffrey Wright, Christoph Waltz, Ralph Fiennes, Ana de Armas, Billy Magnussen, Rory Kinnear, David Dencik, Dali Benssalah
Release date: 30 September 2021
Certificate: 12A
Running time: 163 minutes