Peter Watts named a GBRf Class 69 No 69006 at Gloucester Railway Station to celebrate his 50th anniversary in the railtour industry.
An eight-month secret plan came to fruition as 80 guests including industry colleagues and Pathfinder stewards gathered to witness the unveiling.
Peter drew back the curtains to reveal the name 'Pathfinder Railtours' along with a sub-plate stating, Peter Watts 50 years' service 1973-2023.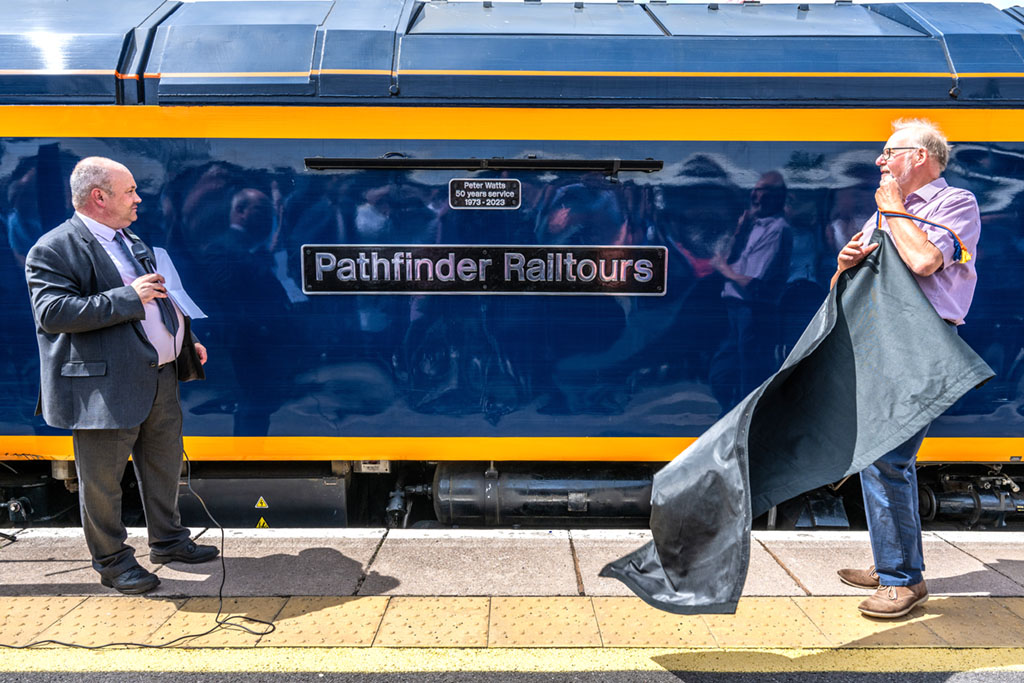 The Stroud-based company has run more than 1,100 Railtours in the past 50 years, raised well over £100,000 for charity and covered the vast majority of the rail network in Great Britain.
The two locomotives involved in the event, Nos. 69005 and 69006 worked light engine from Doncaster Roberts Road to Gloucester this morning ahead of working the company's 'Mazey Day' excursion the following day to Penzance.
Peter's wife Jane and two daughters Hannah and Katie have assisted and supported Peter throughout his railtouring career and all the present to watch the unveiling at Gloucester. In addition to friends and family, the guestlist also included a small number of passengers who were on the very first tour back in 1973.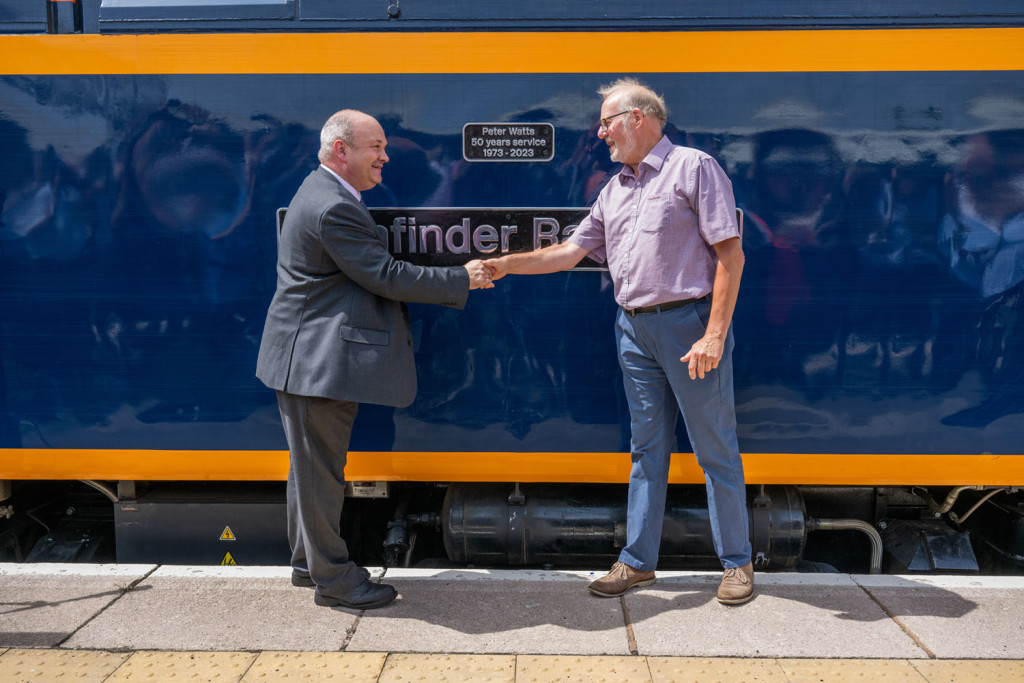 Peter's shock at realising what was going on following his arrival at Gloucester by train, with his two sons-in-law, apparently for a family lunch was overwhelming: "Pathfinder is a family organisation, and while it may be my name that is mentioned on the plate on the locomotive. it is undoubtably the effort of the entire team over the years that has got the company to where it is today."
Pictures by Jack Boskett