More than 100 riders flocked to the Cotswolds to tackle 3 laps of 12 sections set out by Golden Valley Classic MCC at Climperwell, writes Ben Falconer.
Overnight rain and a few showers on the day made only a little difference to the conditions under foot and tyre, and the organisers managed to take marks off the top riders but make an enjoyable day for the whole entry as well.
Top expert route rider Tim Wheeler inched his Yamaha Majesty round for 12 marks lost on the Expert route in the twinshock class, while welcome Welsh visitor Nibbs Adams (Fantic) took a three on each of sections two and four to leave him in second in class on 17. Second best on the Expert route was Ben Wilmore on 16, his new Ariel 500 proving very much to his liking. His dad Martyn was four marks behind, riding a Triumph Tiger Cub. Best over 60 on a monoshock was Steve Venn (Beta) on 19.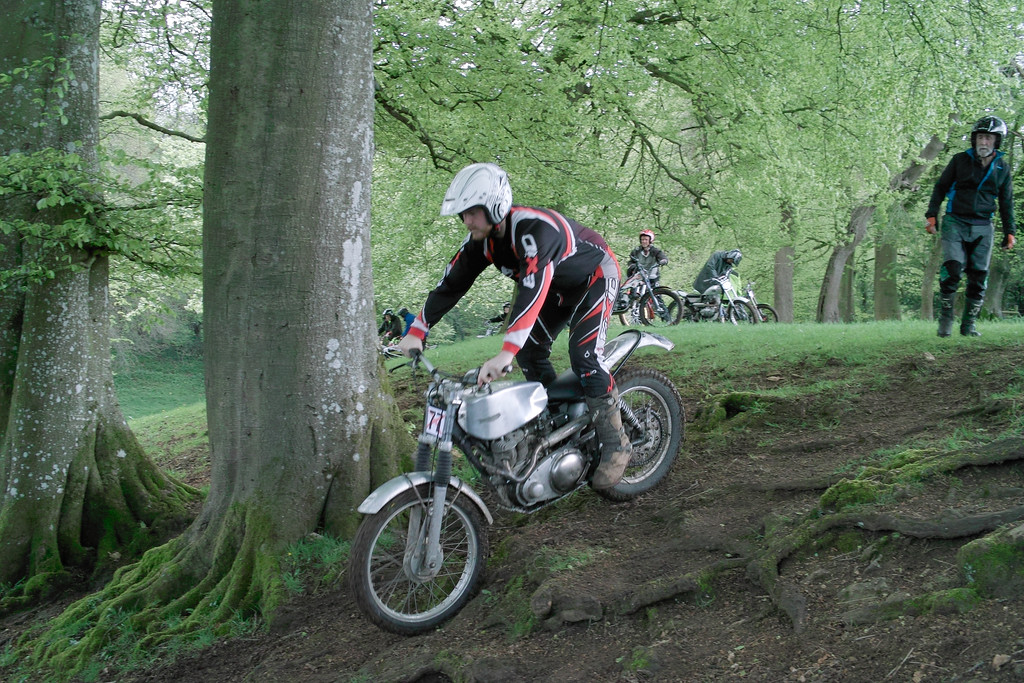 Former Western Centre champion Nigel Tomkins put in the best performance on the 50/50 route on his Yamaha Majesty, with the loss of one mark, on section 2 on lap one. After that aberration, he kept his feet up for the rest of the day. Class A (pre-70) winner James Pitt (BSA B40) was leading the 50/50 route until lap 3, when a dab each on sections 2 and 10 pushed him down in to second place.
While all the over 60 riders on this route lost single-figure marks – David Morris (2, 250 Vertigo), Andy Perry (6, Yamaha TY250) and Gary Lane (7, Yamaha TY250) – riders on older bikes found it a bit tougher though Keith Wells got his BSA Bantam round for 16 and a win in the class for riders over 60 on British bikes and Gerry Minshall's James carried him to victory in the pre-65 class. He was on 19 and so too Ben Wear (Triumph), who was beaten on most cleans.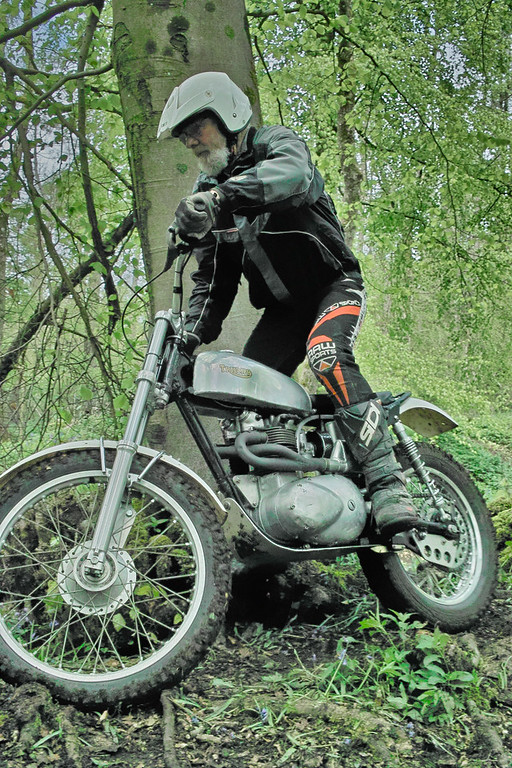 John Sanders was best over 60 on a British bike, his James taking him round for a one mark loss on section 10 on lap 3. A distinctly original BSA 250 belonging to another Welsh visitor Nigel Smith carried him round for three marks lost in the pre-70 class, a mark ahead of Mike Fear. Malcolm Peberdy (340 Bultaco) took best twinshock on this route.
2019 ACU Sidecar trials champion Josh Golding lost only one mark with Sam Tuck in the TRS outfit to take the sidecar victory, with Neil Hannam/Debbie Smith (250 Montesa) on 22, a mark ahead of Ryan Eamer/Claire Tooth (250 Montesa)
Thanks to the landowner Keith Broadstock for use of his excellent venue.