Karin Ayres captured this stunning rainbow over Selsley Common in-between the sun and showers.
The striking rainbow dominated the Stroud skyline.
A rainbow is caused by sunlight and atmospheric conditions. Light enters a water droplet, slowing down and bending as it goes from air to denser water. The light reflects off the inside of the droplet, separating into its component wavelengths. When light exits the droplet, it makes a rainbow.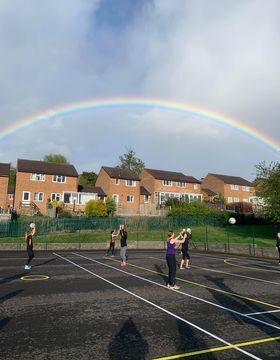 You can share pictures with us on our social media pages, or by emailing ash@stroudtimes.com