Victoria Bodey is the founder of Equiboodle, the Equestrian Emporium. She grew up in Stroud and lives in Minchinhampton with her husband, two children and animals.
When were you at your happiest?
I grew up in Slad and have vivid memories of just being so incredibly happy as a child, I knew I lived in a beautiful part of the world and I was very lucky to own a little grey 'Thelwell' pony which looked after me very well, as daily we would be seen out and about exploring the area, they were magical times!
What has been your biggest disappointment?
I try very hard not to get disappointed, within business there shouldn't be any disappointments, just 'plot twists' as I like to call them and learning from what has happened. I wish I had travelled when I was younger, not that I missed it at the time, but now I'm disappointed I didn't do more. I shall have to make up for it when I retire!
What is your guiltiest pleasure?
I recently joined a spa, because I knew that I needed time for me and once I got over the guilt of having spent money on myself, it's all pleasure!
Who is the most famous person in your phone?
I have several! It's amazing who you meet running an equestrian business!!! All incredibly nice people, that's all I will say…..
What is your favourite smell?
Early mornings and cut grass.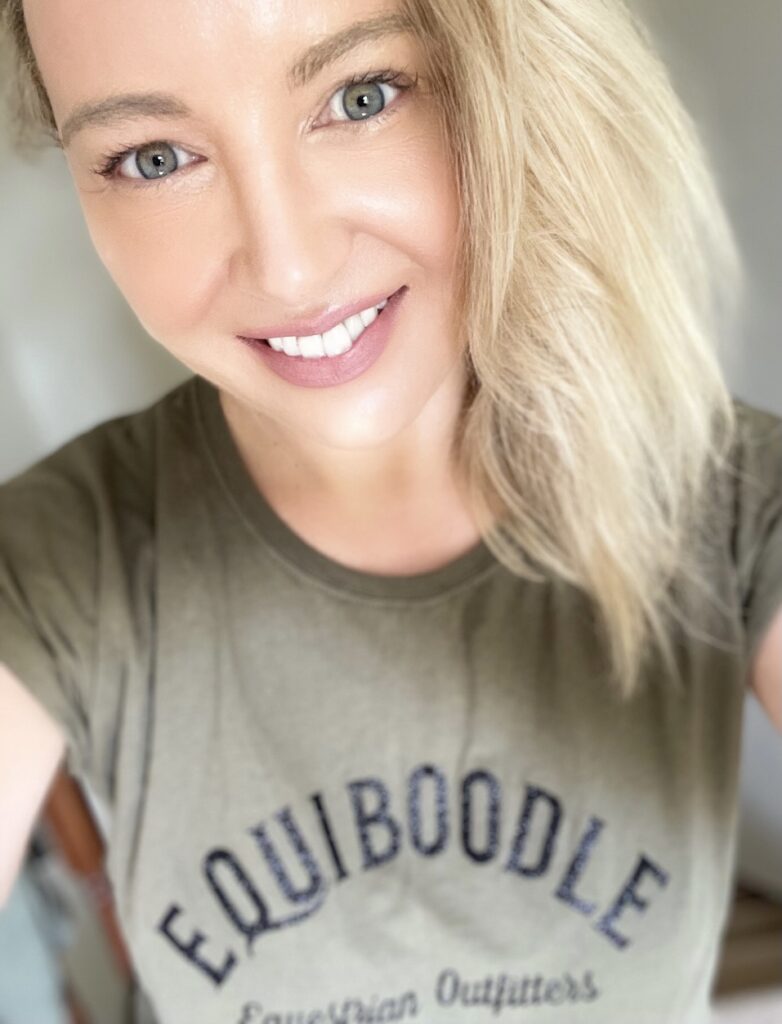 Who would play you in a film about your live?
Kate Winslet, I hope she can ride horses!
What do you like most about living in Stroud?
That to this day, almost daily I will remark how lucky I am to live in such an incredible area, especially during Lockdown.
What would you improve about Stroud?
I hope that we can see and support more independent businesses, I hope that after the last year we have had, Stroud really gets behind them and the new businesses that will hopefully start up and we can have a vibrant town full of incredible businesses, Having built my own brand from scratch I know only too well how important it is to really support local whenever we can and wherever we are.
What is your ideal weekend?
In Stroud, with my friends and family, a cheeky pub lunch, a lovely walk, a few labradors…Simple pleasures which make me very happy.
What is on your bucket list?
If I want to do something I do it! Currently I want to try some lake swimming, which I am organising. But in the future my bucket list will be full of places I want to visit and travel, I'm looking forward to that time but enjoying where I am right now.
What is the most important lesson life has taught you?
To walk my own path.
When I first started my business I wasted time comparing myself to other businesses that were more established or nothing like mine, but I let them influence my interpretation of what I should be doing. Through time and gaining more experience and confidence in myself, I stopped doing it and let the real me shine though our company, that was when we really took off. It can be a tough lesson to learn but when you can trust in yourself you will fly. Trust me!