Looking for an easy summer drink recipe? Try our perfect passion fruit mojito cocktail made in 5 minutes. It's refreshing, alcoholic and your friends and family will love it! Follow our simple step-by-step recipe.

Preparation time: 5 mins
Servings:1
Ingredients: 8 mint leaves, ½ passion fruit pulp, 15ml sugar syrup, 20ml fresh lime juice, ice cubes, 15ml Passoa, 50ml white rum, 25ml soda water quantities may vary depending on your glass
Instructions
Put your mint leaves, pulp and seeds from your passion fruit, sugar syrup and fresh lime juice in your cocktail shaker.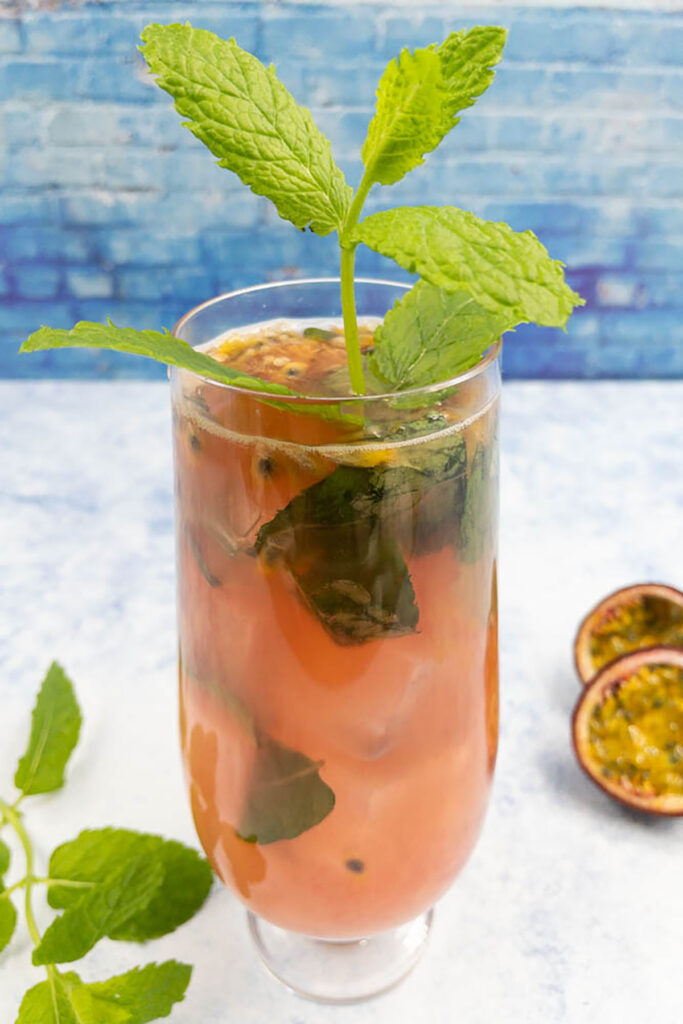 Then gently muddle the ingredients by pressing them against the side of your shaker.
Fill your cocktail glass with ice cubes and then add in the muddled mixture.
Now pour your Passoa into your glass.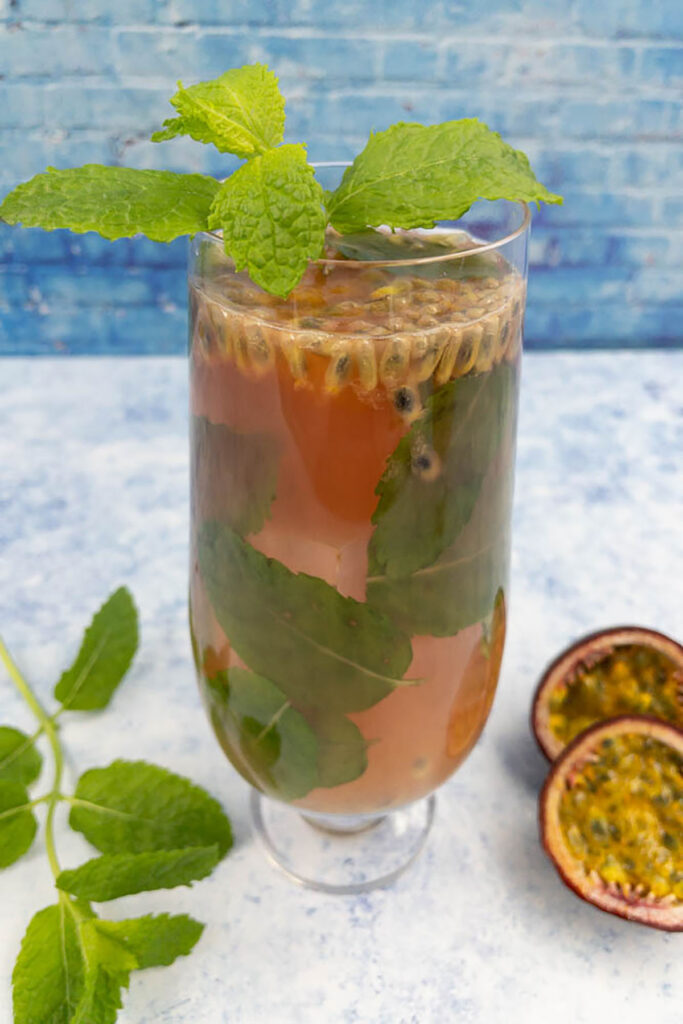 Next, pour your white rum and give the mixture a gentle stir. Now top your glass up with club soda water. Garnish with a sprig of fresh mint and serve to your eager guests.
Learn more about our Passion Fruit Mojito https://splashoftaste.com/passion-fruit-mojito/

Nutrition/calories: 254kcal | Carbohydrates: 29g | Protein: 1g | Fat: 1g | Saturated Fat: 1g | Polyunsaturated Fat: 1g | Monounsaturated Fat: 1g | Sodium: 30mg | Potassium: 232mg | Fiber: 5g | Sugar: 21g | Vitamin A: 890IU | Vitamin C: 21mg | Calcium: 31mg | Iron: 2mg