Around 100 people gathered outside Stroud Subscription Rooms this afternoon to show their support for England footballers Marcus Rashford, Bukayo Saka and Jadon Sancho.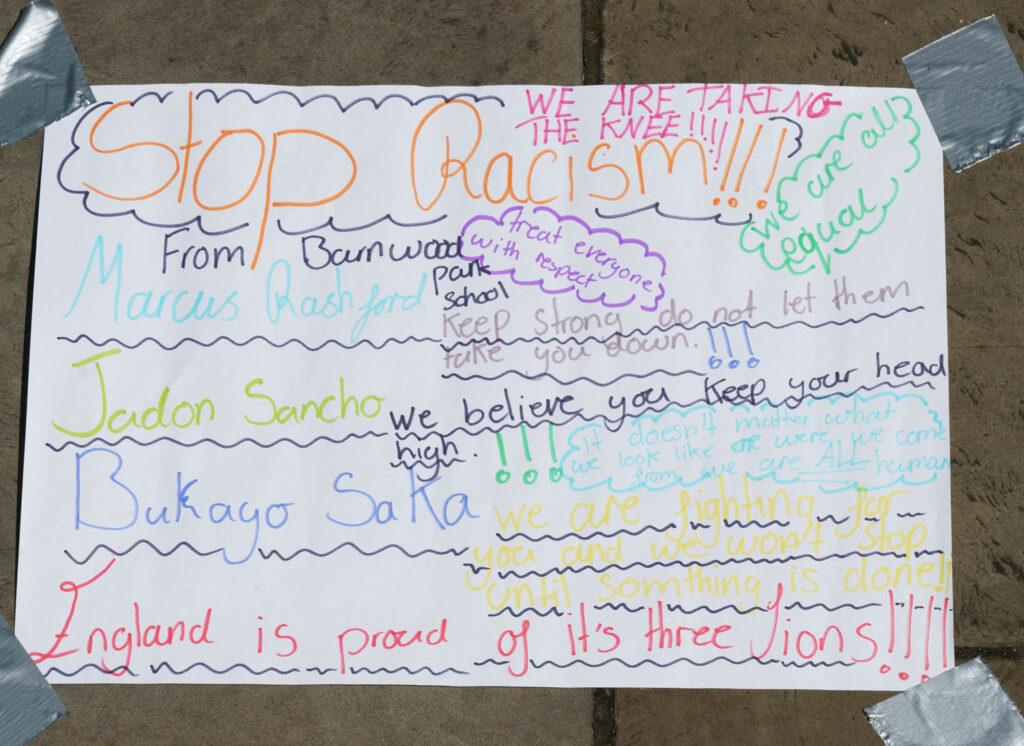 The players had been subject to racist abuse online following the final of Euro 2020 last weekend. Today's event, organised by Stroud Against Racism, allowed people to show their solidarity and culminated with people taking the knee.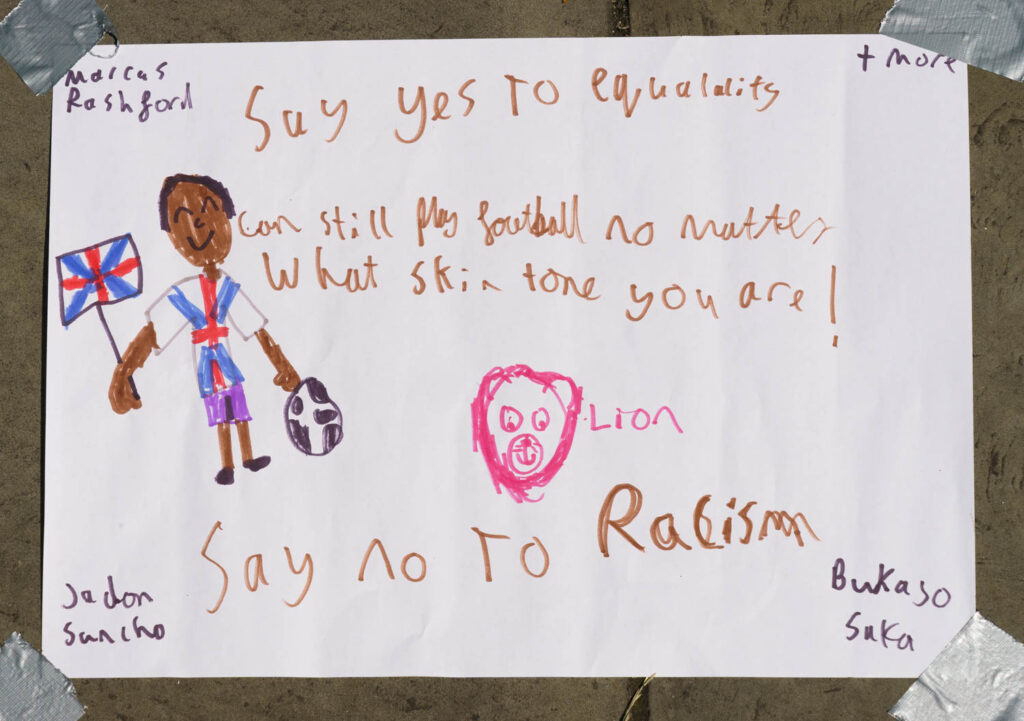 Letters of support written by young people were on display, along with statements from the three players which were also read out to the crowd.