To celebrate the start of the school holidays, Vue Stroud has announced a variety of animated adventures and summer blockbusters coming to the big screen.
Families can discover the wonderful world of Barbie in her debut live action film, which dazzles its way to the big screen on Friday.
Starring Margot Robbie in the titular role, the film follows Barbie as she is exiled from Barbieland because of her imperfections. But when her home world is in danger, Barbie must return with the knowledge that what makes her different also makes her stronger.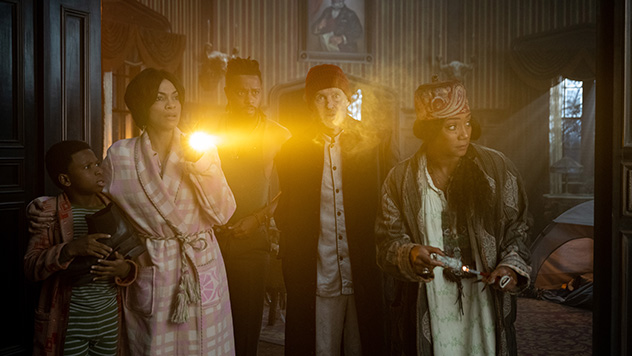 To celebrate the launch of Barbie – one of the summer's most anticipated family films – Vue is launching a limited-edition candyfloss flavoured Tango Ice Blast and offering a free cup to anybody who brings a real-life Ken to see the film. Those wishing to claim one simply need to bring a companion with valid ID stating a name beginning with 'Ken'.
For those wanting something a little spookier this summer, Disney's Haunted Mansion creeps into Vue on Friday 11 August. Based on the popular Disneyland theme park ride of the same name, follow a group of paranormal experts as they explore an eerie mansion and meet all of the spooky residents within.
There's plenty of animated adventures for families and film fans heading to Vue this summer break, including Pixar's Elemental. Set in a city where fire, water, land and air residents all live together, this charmingly sweet tale tells the story of a fiery young woman and a go-with-the-flow water guy who discover that despite their opposing elements, they actually have a lot in common. Colourful and clever with plenty of cute and comedic moments, catch Elemental on the big screen now.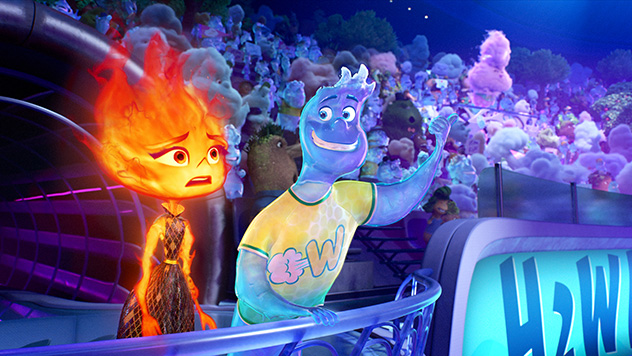 Other family blockbusters featuring at Vue this summer include the radical reboot Teenage Mutant Ninja Turtles: Mutant Mayhem¸ which takes a brand-new look at the iconic heroes in a half-shell, the deep sea high school drama of a young kraken embracing the teenage life of a typical human in Ruby Gillman, Teenage Kraken, as well as the return of Indy for more temple raiding and perilous adventures in Indiana Jones and the Dial of Destiny.
This summer also sees the return of some classic family blockbusters, including Master Builder Emmett's adventures in the The LEGO Movie, as well as the The LEGO Batman Movie. Classic cartoon capers can also be found back on the big screen this summer with features such as The Iron Giant and Space Jam heading to Vue over the school break.
Throughout the summer holidays, Vue's Mini Mornings will be screening every day at 10am, offering families the chance to see some of the biggest kids films on the big screen, including The Super Mario Bros Movie, Hey Duggee at the Cinema 2, Mavka: The Forest Song and My Fairy Troublemaker.
Tickets for Vue's Mini Morning screeningsare from just £2.49 a ticket if purchased online and £3.49 in person.
Callum Jackson Manager at Vue Stoud, said 'We've got a great selection of new films and big screen entertainment on show this summer break, providing a fantastic way for families to enjoy quality time together.
'With every film, every day, every screening available from just £4.99 when booked online, the big screen experience at Vue is the perfect treat during the summer holidays.
'Parents and children can come along, switch off and immerse themselves in great stories.'
Tickets are available now at www.myvue.com.