Sandersons Boutique in Stroud has teamed up with the popular British heritage brand Barbour to bring a rewaxing station to the department store for the next two weeks.

Running from the 28th of September to the 12th of October in-store, shoppers can bring their Barbour waxed coats, jackets, and accessories into the store to be expertly re-waxed and given a new lease of life by their fully trained team

The re-waxing station is part of Barbour's "Project Earth" initiative which demonstrates how re-waxing rather than rebuying creates a positive effect on the environment due to lower emissions and waste being produced per jacket. Barbour prides itself on being practical and long-lasting, giving its customers the ability to be easily environmentally sustainable when they buy from Barbour.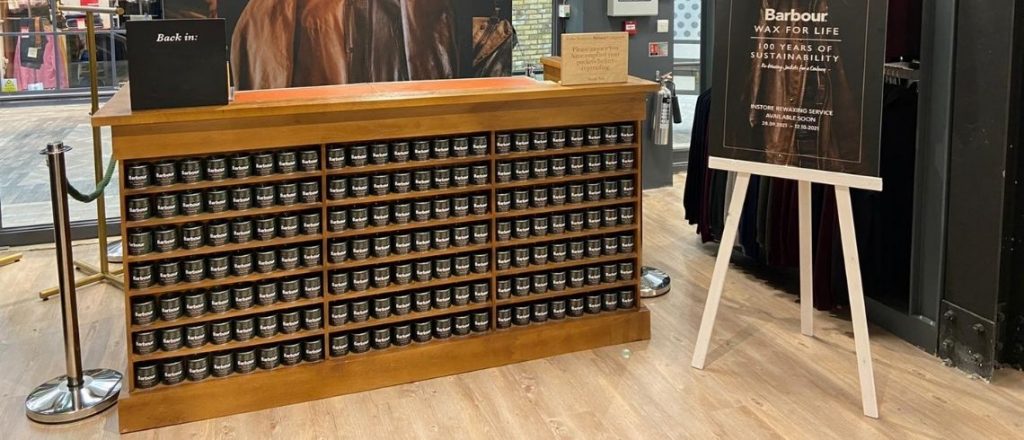 Barbour is a true British staple in the fashion scene, specializing in classic yet incredibly practical silhouettes. Since their establishment in 1894, they have become a long-standing fashion institution built on quality, attention to detail, durability, and being fit for purpose. 

Lisa Fox, Managing Director at Sandersons Boutique, said "We are so proud to not only be a major stockist of Barbour, but also to be hosting their re-waxing stations from the 28th of September! It's a great opportunity for our customers to give their Barbour jackets a new lease of life and keep their wax coating in tip-top condition, all whilst being kind to the environment."

The Barbour re-waxing station will be available in Sandersons Boutique, Stroud from 28th September – 12th October for shoppers to bring their Barbour products in for some TLC. For more information call the team at Sandersons Boutique, Stroud on 01453 765164.