By Sue Bradley
Children from Bisley Blue Coat Church of England Primary School will be dressing their village wells with flowers on Thursday, May 26 to celebrate Ascension Day and mark the historic occasion of the Queen's Platinum Jubilee.
This year will be the 159th that the ceremony has taken place. The tradition was started in the village in 1863 by Rev Thomas Keble, Bisley's vicar for almost 50 years, to give thanks for the village's clean water.
Since then the school has continued to hold the Ascension Day celebration with the help of parents and grandparents, who create the striking floral arrangements carried by the children.
The tradition has long been for the pupils to parade with two large stars, numbers and letters to show the year and the word 'ascension', but this year the latter will be replaced with 'jubilee', and the numbers 52, 22 and 70 will be created with flowers.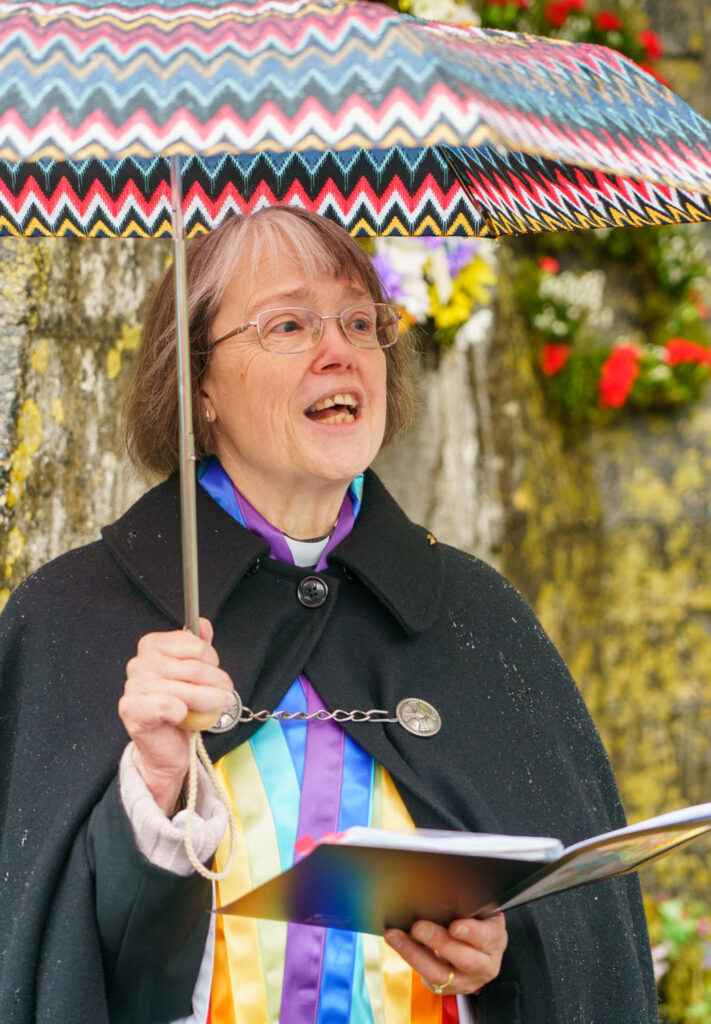 The precedent for marking such special occasions was set at the end of the First World War, when the word 'victory' was carried. In 2020, early on during the Covid lockdown, the dressing of the wells was maintained by children using their daily exercise allowance to visit the wells at hourly intervals to decorate the water heads with hoops in the colours of the rainbow to pay tribute to the hard work of the National Health Service.
The wells dressing event will begin with a church service, after which a procession, headed by members of the clergy, will lead youngsters through the streets to the ancient water head in Wells Road. The Avening Silver Band will play at the wells for our final hymn of the day.
Children, staff, parents, Bisley residents and members of the public are invited to the village hall for afternoon tea at the end of the celebration.
Expected times for wells dressing: Church service at All Saints' Church 1.30pm; procession 2pm; wells service 2.20pm; teas in the WI village hall from 2.45pm.