Stroud Book Festival Launch: Artisan Stroud – 6.30pm Wed 3 Nov – £10
For the opening night of Stroud Book Festival 2021 we are thrilled to host the launch of a book wholly inspired by the creativity and artistry that help make Stroud such a vibrant and stimulating place to live. "Artisan Stroud" is a sumptuous celebration of 25 makers living in the Five Valleys who are engaged in creating beautiful and useful objects, works of art and creativity, in the long and noble tradition of making things by hand which stretches from Stroud's Victorian cloth mills to the contemporary studios of today.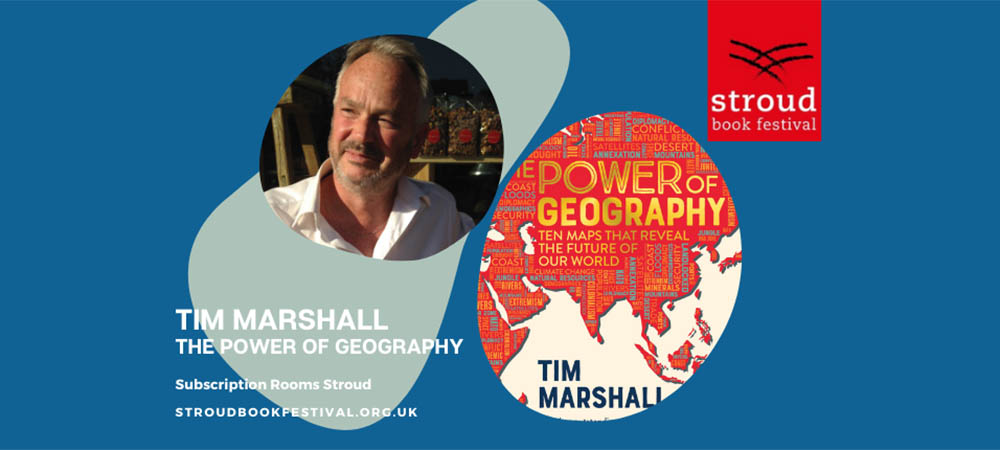 Stroud Book Festival: Tim Marshall, The Power of Geography – .6.30pm Thurs 4 Nov – £10
If you want to understand what's happening in the world, look at a map. In his word-of-mouth global bestseller, "Prisoners of Geography", Tim Marshall – a former diplomatic editor for Sky News, and an authority on foreign affairs who has reported from 40 countries – illuminated how every nation's choices are limited by mountains, rivers, seas, and even concrete.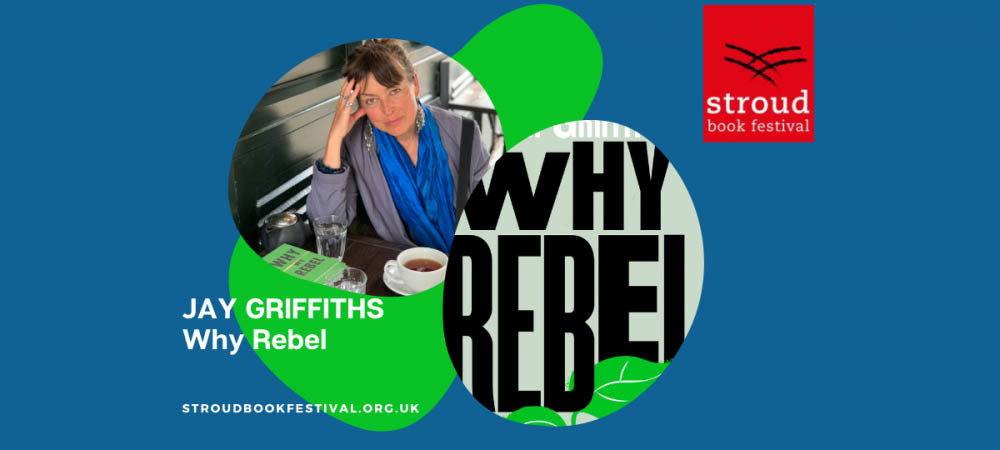 Stroud Book Festival: Why Rebel, Jay Griffiths – 8.30pm Thurs 4 Nov – £10
Only when it is dark enough can you see the stars, and they are lining up now to write rebellion across the skies. Why rebel? Because nature is not a hobby. It is the life on which we depend
Stroud Book Festival: Friday Night Thrills, Clare Mackintosh & Melanie Goulding – 8.30pm Fri 5 Nov – £10
Thrillers are a mainstay of the fiction bestseller lists, demonstrating that this is a genre that readers in their droves can't get enough of. But why? And what are the ingredients of a top-class thriller? To provide some answers, we're thrilled (ha!) to present two superb exponents of the page-turning thriller genre.
Stroud Book Festival: Owen Eastwood, Belonging – 6.30pm Fri 5 Nov – £10
New Zealander Owen Eastwood is one of the world's most in-demand elite performance coaches who has worked with Gareth Southgate's England football team, the Scotland rugby team, and the Team GB Olympic squad, as well as the South African cricket team. And beyond sport, Owen has also helped the Command Group of NATO, and the Royal Ballet School to build a sense of togetherness, teamwork and group identity.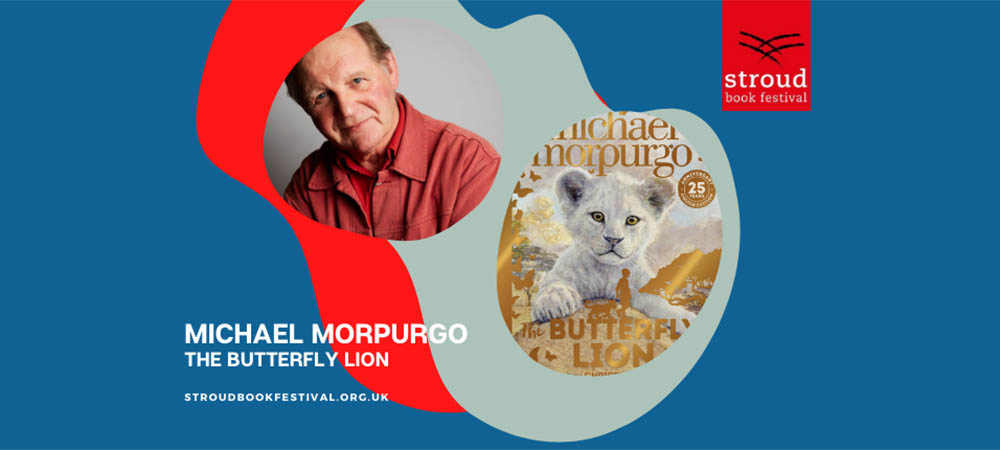 Stroud Book Festival: Michael Morpurgo – 12pm Sat 6 Nov – £10
The author of more than 150 novels and the winner of many awards, Sir Michael Morpurgo is one of Britain's best-loved writers for children, and has sold more than 35 million books around the world. To celebrate the 25th anniversary of his book, "The Butterfly Lion" – and the publication of a glorious new edition illustrated by Christian Birmingham – we are thrilled to welcome Michael to Stroud to talk about this extraordinary tale of friendship, loyalty and overcoming adversity in which Bertie rescues an orphaned white lion cub from the African veld. The two become inseparable until Bertie is sent away to school, and the lion is sold to a circus. Will they ever see each other again?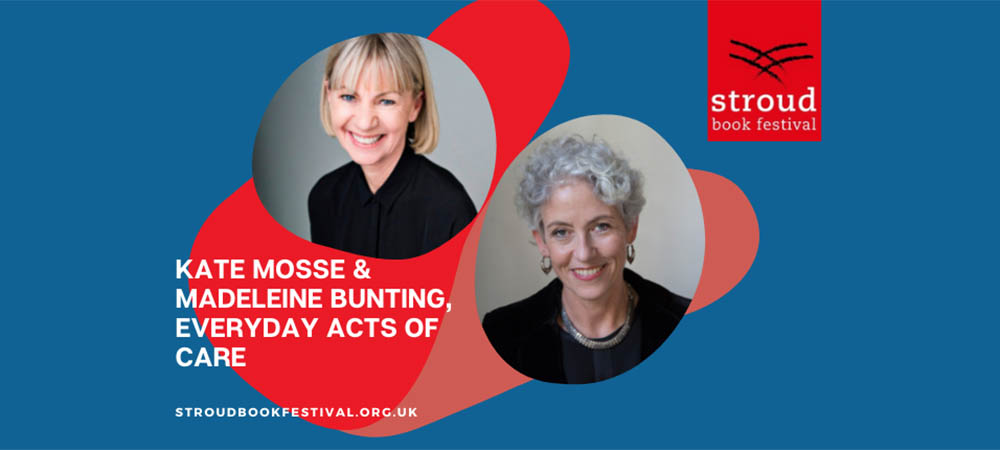 Stroud Book Festival: Kate Mosse & Madeleine Bunting – 2pm Sat 6 Nov – £10
So many of you will be called on to care for those we love in our lifetimes. And we also face a crisis in care as a country, with carework chronically underpaid, and the caring labours of women so often taken for granted. Stroud Book Festival is pleased to welcome two acclaimed authors to discuss what it means to care, both as individuals, and as a nation.
Stroud Book Festival: Mary Portas, Rebuild: How to Thrive in the New Kindness Ecomomy – 4pm Sat 6 Nov – £10
People. Planet. Profit. In that order. Retail guru Mary Portas lives and breathes business. But in the wake of the pandemic, she argues that we've been doing it all wrong. Rampant consumerism has been driving the economic machine and we have put the pursuit of profit above all else. So now it's time for a rethink, in the belief that more doesn't necessarily equal better.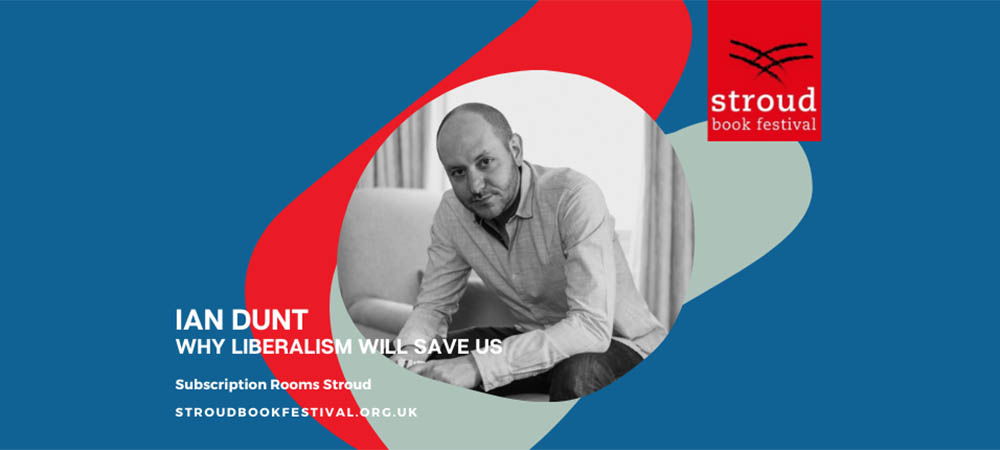 Stroud Book Festival: Ian Dunt, How Liberalism Will Save Us – 8pm Sat 6 Nov – £10
Across the world, the authoritarian right is taking control, and launching an all-out assault on liberal values. How can we fight back? In his book, "How to Be a Liberal" ("a rallying cry for those who still believe in freedom and reason"), political commentator and journalist Ian Dunt charts the story of liberalism; an epic narrative which stretches from the battlefields of the English Civil War and the French Revolution to the 2008 financial crash, Brexit, Donald Trump and Covid-19.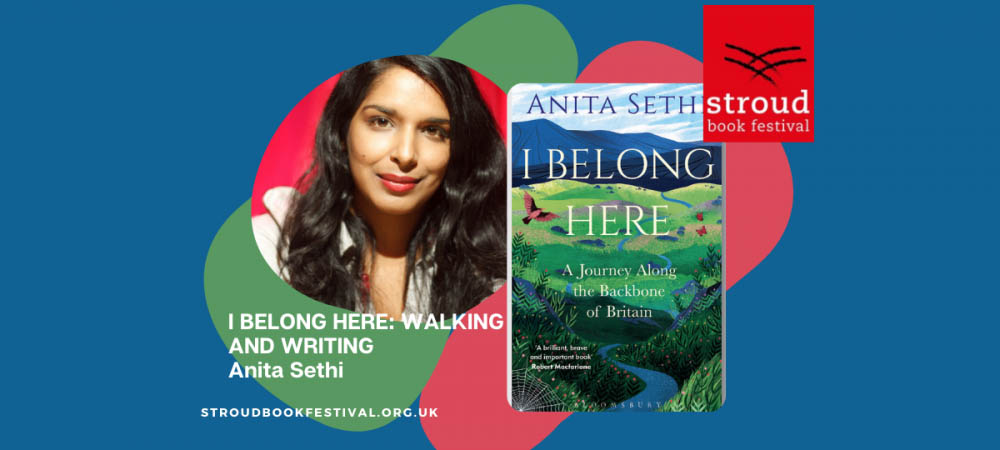 Stroud Book Festival: I Belong Here: Walking and Writing, Anita Sethi – 12pm Sun 7 Nov – £10
Anita Sethi has been an instinctive lover of the natural world since her inner-city Manchester childhood. So after suffering a horrific race hate crime on a train in 2019, she re-embraced the call of the wild by walking the Pennine Way, in an act both of recovery and of reclamation after a racist had told her to "go back home where you belong".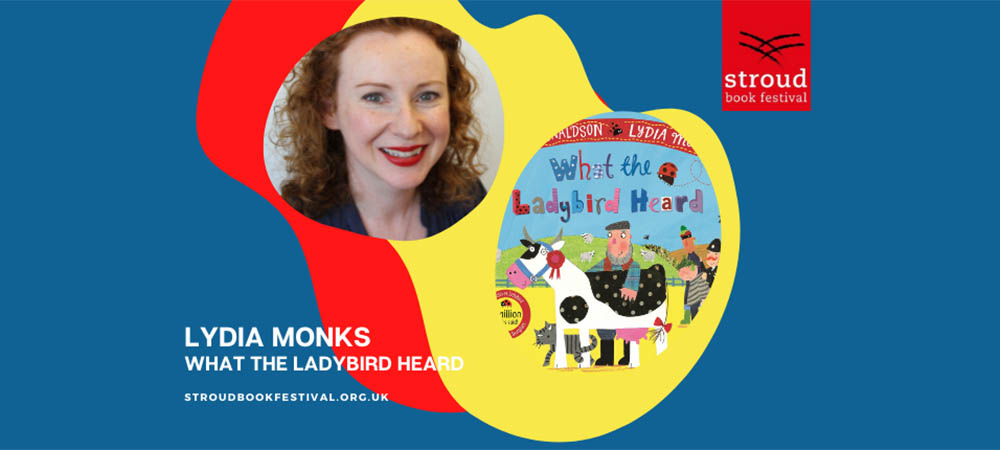 Stroud Book Festival: Lydia Monks, What The Ladybird Heard – 2pm Sun 7 Nov – £5
Join author and picture book illustrator extraordinaire Lydia Monks for a sparkling adventure featuring special guest appearances from our favourite crime-busting ladybird, as well as dastardly villains Hefty Hugh and Lanky Len, from the bestselling WHAT LADYBIRD HEARD series, written by Julia Donaldson.
Stroud Book Festival: Hassan Akkad, Hope Not Fear – 4pm Sun 7 Nov – £10
At the inaugural Stroud Book Festival in 2016, we hosted a sell-out event with film-maker, activist and Syrian refugee Hassan Akkad in which he spoke movingly about his perilous journey to the UK, captured in BAFTA–award winning documentary, "Exodus".
Stroud Book Festival: Dweller in Shadows – A Life of Igor Gurney – Kate Kennedy – 6pm Sun 7 Nov – £10
Born and raised in Gloucester, Ivor Gurney (1890–1937) wrote some of the most anthologized poems of the First World War and composed some of the greatest works in the English song repertoire, such as "Sleep". Yet his life was shadowed by the trauma of the war and mental illness, and he spent his last fifteen years confined to a mental asylum.
Stroud Film Society: Balloon (12a) – 8pm Tues 9 Nov – £8
A beautiful film set in rural Tibet. A family struggle with the conflicts of nature, politics and free will. The winner of awards at Chicago, Venice and Shanghai Film Festivals'.
Wurzels – 8pm Fri 12 Nov – £21.50 – £26.50
The Wurzels are an English scrumpy and Western band from Somerset, well known for their number one hit single The Combine Harvester and number three single I Am A Cider Drinker.
Hands in Clay course – 10am Sat 13 Nov – £121.50
Come and experiment and get your hands stuck into clay. This six week course aims to strike a balance between teaching basic construction skills and directed projects, within which youngsters will have the freedom to create, explore and investigate clay. As a malleable material clay be transformed, bringing imaginative ideas to life and giving participants the opportunity to create three-dimensionally. The course aims to be enjoyable and lots of fun in a supportive and encouraging environment.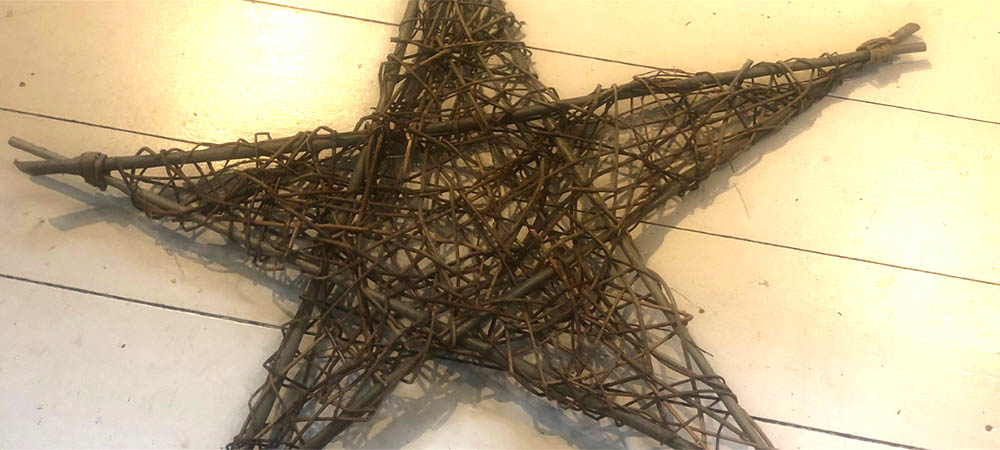 Willow Decorations for Christmas – 10am Sat 13 Nov – £51.50
Put away all the plastic this December and come and make your own willow Christmas decorations. We will start with an attractive wreath for the front door and the go on to make a star for the top of the tree, an angel, perhaps a little flat reindeer or tree and even a mince our platter
LIVE Wrestling – 6pm Sun 14 Nov – £13.50 – £16.50
Ward Thomas – 7.30pm Mon 15 Nov – £26.50 – £28.50
Ward Thomas are an English modern country-pop duo, composed of twin sisters Catherine and Lizzy Ward Thomas from Hampshire. The band has been called "Britain's first country stars". Fellow country singer, Crissie Rhodes of The Shires, describes their music as written "from a British perspective".
Keith James – A Concert for a Changing World – 8pm Wed 17 Nov – £15.50
Words that reverberate with the tenacity of human spirit in these current times of brooding disquiet, fractured societies and civil unrest. Songs that have changed history and moved millions of people to do things they never thought possible. Included in this concert are songs written by Bob Dylan, Joan Baez, Paul Simon, Joni Mitchell, Cat Stevens, Nina Simone, Leonard Cohen and Keith.
Ian Siegal – 8.30pm Thurs 18 Nov – £16.50
In more than a quarter-century of touring multi-award winner Ian Siegal's mission statement has barely changed: songs that are real, shows that resonate, vocals served raw. Today he is considered by many to be the most compelling British blues artiste since the great names of the sixties.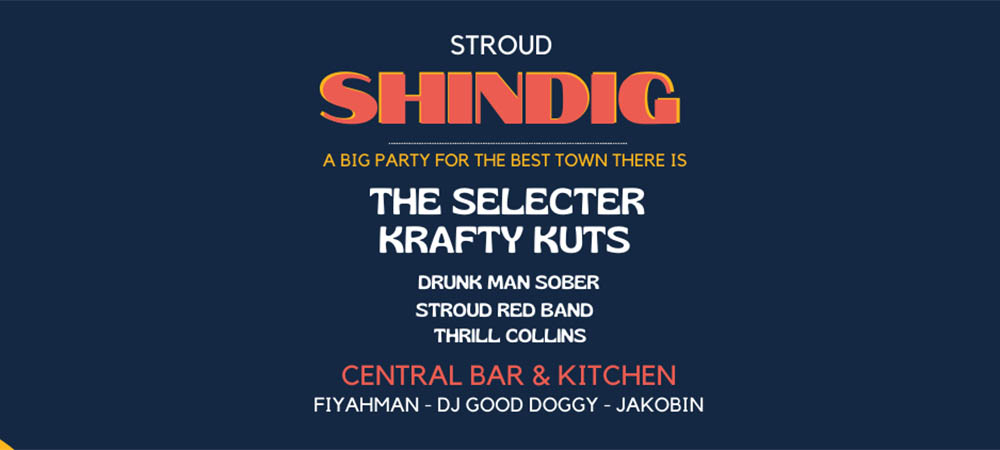 Stroud Shindig – 7pm Fri 19 Nov – £20
An annual event of epic proportions to celebrate one very special creative little town with a killer line-up including Krafty Kuts, Thrill Collins, DJ Good Doggy, Fiyahman, Drank Man Sober and more…
Stroud Symphony Orchestra – 7.30pm Sat 20 Nov – £9 – £16.50
Ralph Vaughan Williams – English Folk Song Suite and The Lark Ascending with John Pearce. Gustav Holst – "In Memoriam William Morris" from The Cotswolds Symphony and Jupiter from The Planets. Jonathan Trim – premiére of Symphonia Pandemica and Heart of the Five Valleys. Edward Elgar – Pomp and Circumstance March no. 4 and a selection from the Enigma Variations including Nimrod.
Berk's Nest Presents Suzi Ruffell, Robin Morgan, Jake Farrell – 8pm Sun 21 Nov – £16.50 – £18.50
The working-class comedian of her generation, Suzi Ruffell has had five sell-out runs at the Edinburgh Festival racking up critical acclaim from reviewers and audiences alike. In 2018 Ruffell recorded and released her show Keeping It Classy for Live From The BBC, with a clip gaining over 44 million views on Facebook. Suzi is best known for her appearances on Live At The Apollo, Mock The Week, The Jonathan Ross Show, Roast Battle, Jon Richardson: Ultimate Worrier, Hypothetical, 8 Out Of 10 Cats, The Comedy Bus, Stand Up Central, Harry Hill's ClubNite and Suzi Ruffell Live From The Comedy Store.
Stroud Film Society: Surge (15) – 8pm Tues 23 Nov – £8
Award winning British actor Ben Whishaw stars as Joseph, a lonely and sleep deprived individual. At work one day, he snaps and what follows is a traumatic 24 hours. Joseph sets off on a wild and uncontrolled journey through London. The first feature from director Aneil Karia is a look at a London rarely seen, filmed in a psychedelic, documentary style. An unforgettable feature debut. Please be aware that this film contains flashing images.
A Salute to Humphrey Lyttelton – 8pm Thurs 25 Nov – £25 – £27
The "Salute to Humphrey Lyttelton" is to celebrate the 100th anniversary of Humphrey Lyttelton's birth and to showcase his wonderful life, times and music.
Stroud Love Radio Takeover – 10.30am Sat 27 Nov – FREE
Join us on Sat 27 Nov from 10.30am in Central Bar & Kitchen for a day of movin' and groovin' with a LIVE broadcast from Stroud Love Radio before heading upstairs at 9pm to see the big man himself.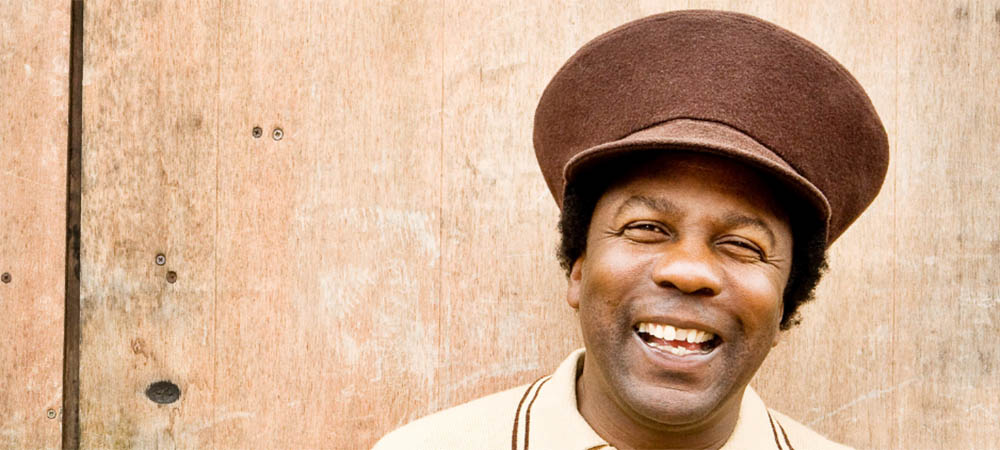 Norman Jay – 9pm Sat 27 Nov – £21.50
Norman Jay is one of the most respected and popular DJs in the world today, best known for pushing the boundaries of the UK's club culture and coining the phrase 'rare groove'.
For tickets: | The Sub Rooms