We spoke to Alex Petheram, Group Managing Director of Soldi, who gave us an update on progress at the site in Dudbridge.
A skeleton metal structure gives an indication of the size of the building.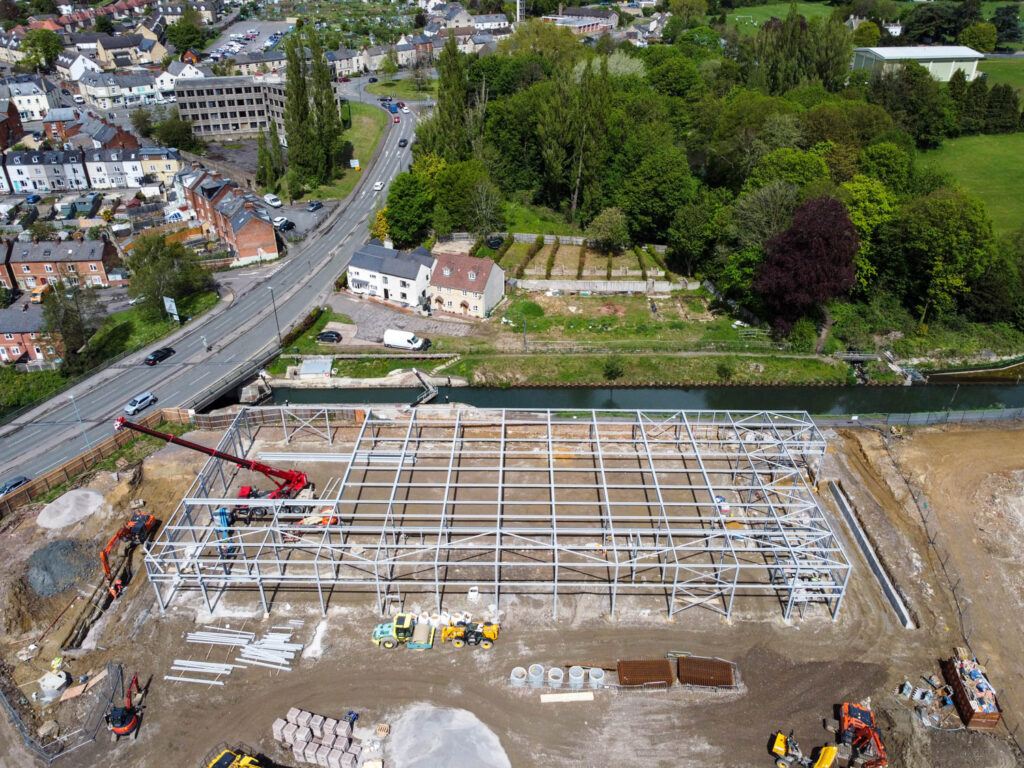 Soldi is carrying out the construction work at the site, but despite being quizzed, Alex wouldn't reveal the planned opening date for the new store.