Wrestling returns to the Subscription Rooms on Sunday, November 14th.
Featuring only some of the very best wrestling talent throughout the UK and Europe, the night is sure to be full of action and drama.
This will be SWW's second show at the Subscription Rooms following their triumphant show pre-pandemic back in March of 2018, and they promise to deliver an even bigger night of wrestling action this time around.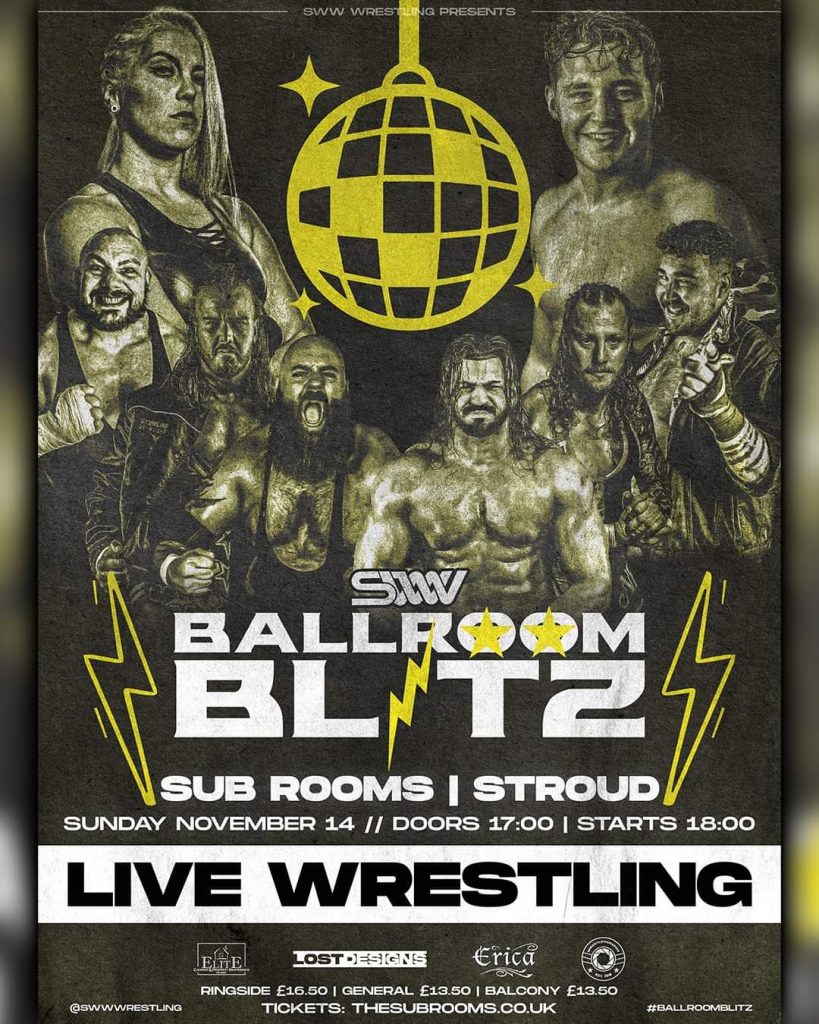 Check out SWW Wrestling on Facebook, Instagram and Twitter by using their handle, @swwwrestling. Also, check out their YouTube channel SWW Wrestling.
Tickets for Ballroom Blitz are available now from The Subscription Rooms box office, and online at The Sub Rooms – don't miss out on this epic night.