Local residents are invited to an online community meeting to discover more about Stroud District Council's vision for Brimscombe Port.
Ward councillor Beki Aldam will chair the session on Zoom between 6pm and 7.30pm on Wednesday, August 4. Stroud District Council Leader Doina Cornell will also be there, and there will be an opportunity to ask questions.
"We know how important this exciting project is to our community," said Councillor Aldam.
"The community meeting is something we have been wanting to do, to hear local residents' questions about how the development will progress, and what this means for those organisations currently on the site.
"We are also working with the parish council to ensure that there are opportunities for the local community to be informed and shape the development as it progresses.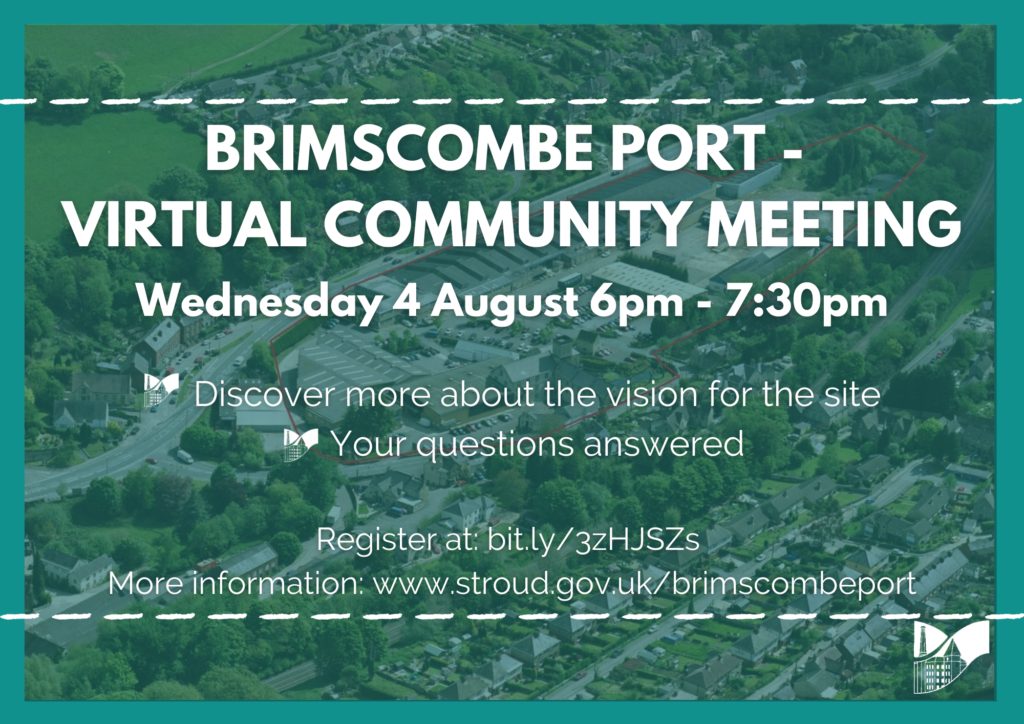 "Communication with the local community is key, and this is why we have organised this session – all who live in Brimscombe and Thrupp, and the Brimscombe ward of Minchinhampton parish are welcome to come along." 
Stroud District Council is looking for a development partner to build a low carbon development incorporating wider canal regeneration and create jobs, community and enterprise opportunities, nature recovery, new industries and a nationally-important destination for canal tourism at Brimscombe Port. Infrastructure works were approved in March for the reinstatement of the canal and basin.
Some £2.776 million of external funding has been secured by the council to help the redevelopment of the site, and Stroud District Council has invested £1.1 million as well, to help prepare it for redevelopment. SDC's investment will total £3 million.
To sign up for the meeting, visit bit.ly/3zHJSZs – this will take you to a Zoom registration page. To help us plan the event it would be helpful if you could provide us with the most important question that you would wish to see answered during the event. This will not prevent people from being able to ask further questions but will help us to ensure that the key issues upper most in people's minds will be addressed.