Typically, the Hyundai range wouldn't grab the attention of a petrol head, especially with an SUV label, but when I heard the motorsport division got their hands on it, I thought I'd give it the benefit of the doubt and see what it's all about, writes Nick Ponting.
This is Hyundai's all new performance SUV, the KONA N. Named after the iconic Nürburgring circuit, it's quite clear from the minute you step in, some motorsport nuts have had fun with this. Visualise being sat behind a computer game inspired steering wheel with a host of gadgets and instruments only to be seen on Gran Turismo. That's what you're greeted with in the surprisingly spacious and well laid out cockpit.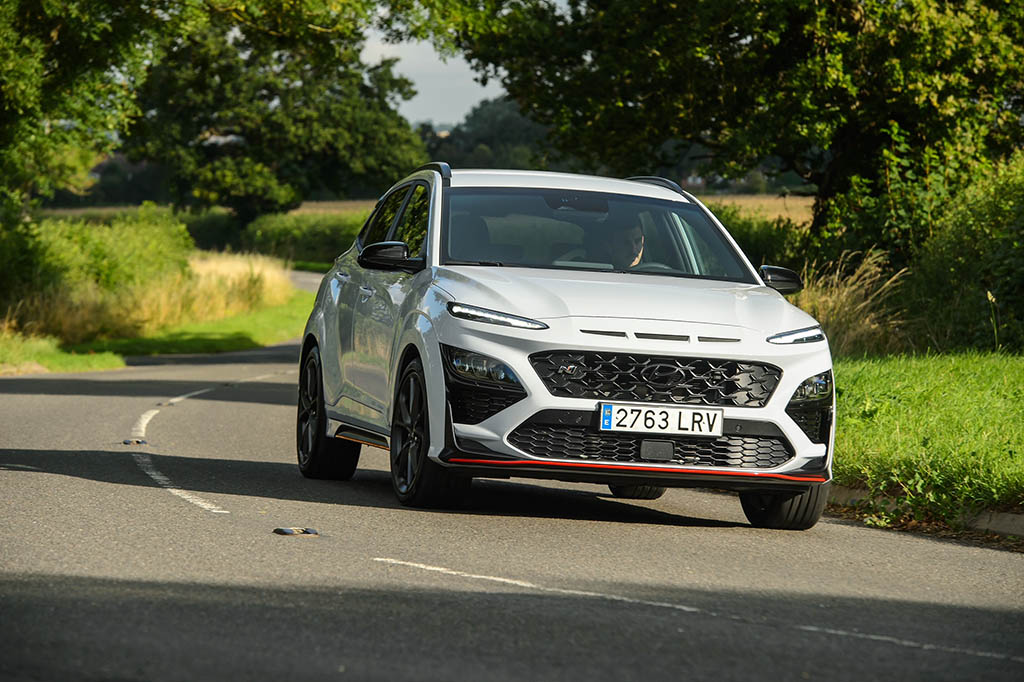 Two customisable N buttons take pride of place on the steering wheel, allowing the driver to pre-set the type of drive and set-up they require. Paddles are fixed to the back of wheel resulting in nice easy gear changes without the need to remove your hands. As standard the KONA N gets a 10.5-inch infotainment system which will tell you throttle percentage, brake pressure percentage and lap times to name but a few.
Get the car out onto the road (or a track, as we we've been lucky enough to do) it doesn't take long to realise this thing is the absolute business. Hyundai were traditionally the brand who offered a long warranty and the kind of car you'd be buying for security and safety. This definitely breaks that mould.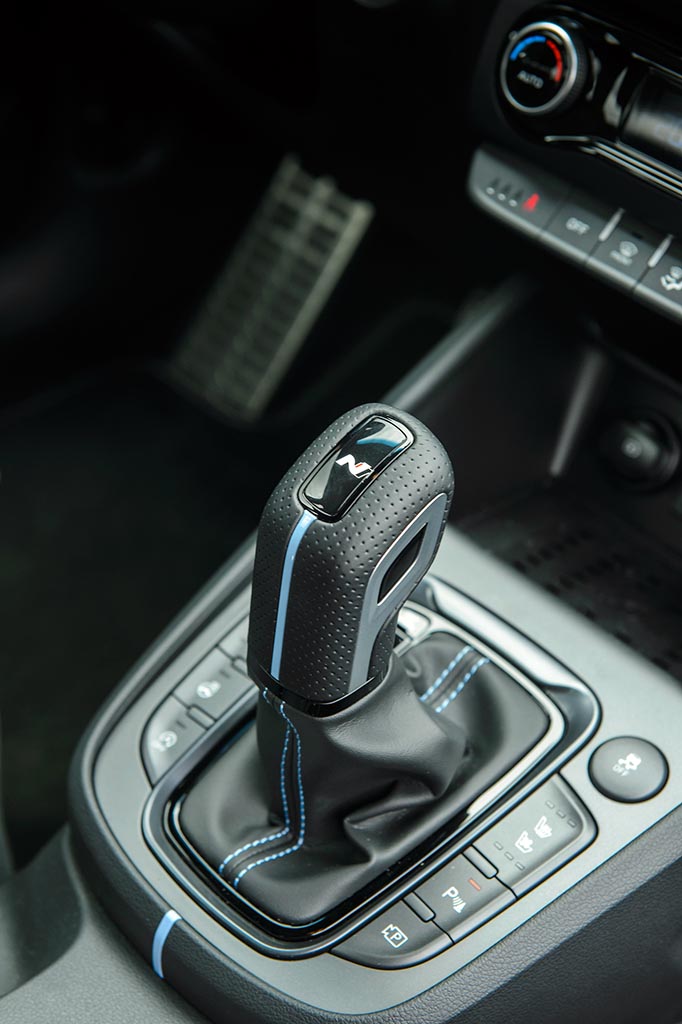 An eight-speed dual clutch DCT gearbox will propel you from a standing start to 62mph in 5.5 seconds with the built-in (slightly complicated) launch control feature and it'll scream and shout up to 8,000 rpm.
The handling is something else. OK, it's not a track car nor is it a performance sports car, but you quickly forget you're in a small SUV. We've been lucky enough to have exclusive track access and the KONA is enjoying showing off. A specially developed tyre helps the cause but what a pleasant surprise it is when giving it some beans. A comparatively low centre of gravity mixed with a short wheelbase gives the ingredients of a nimble bit of kit.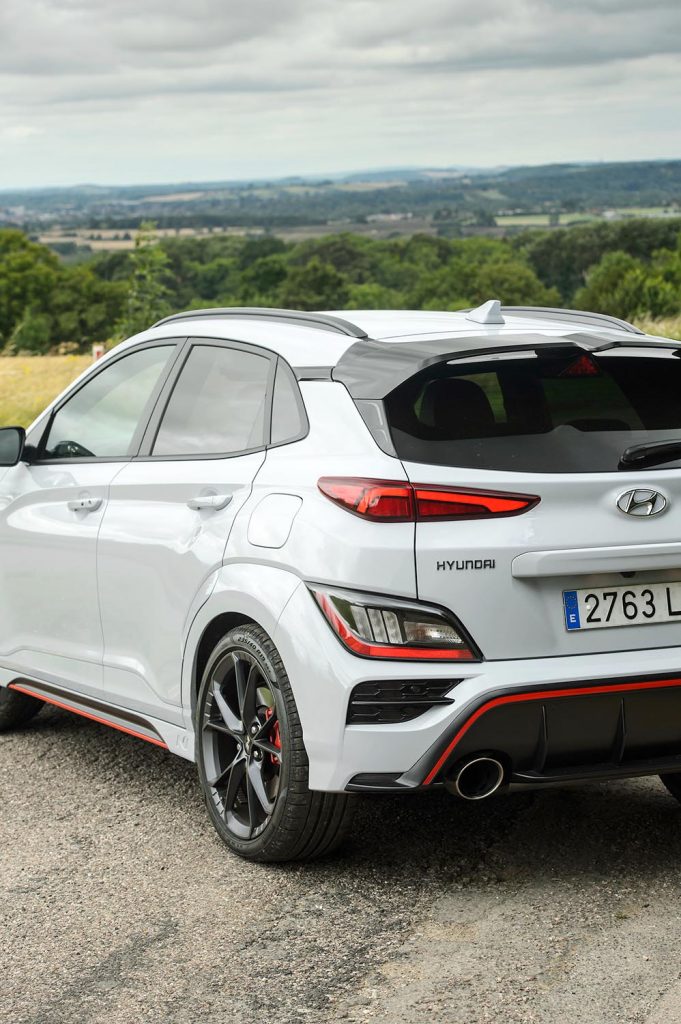 It's an aggressive looking car in this spec. To be frank, there's not much you can do to change it apart from the choice of seven colours but it's a huge improvement from the standard KONA. I like the ethos of not offering an option list and ensuring everyone enjoys all the good stuff together. No faffing about upgrading this and that. Out of the factory in your desired colour and that's your lot.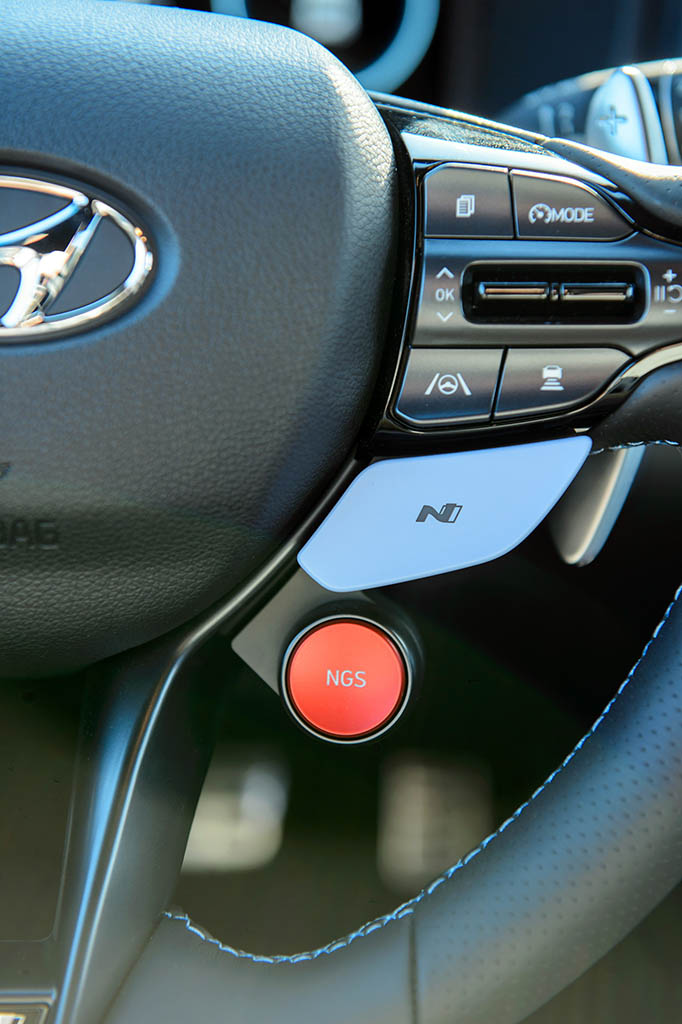 All in all, a highly impressive small family SUV which certainly exceeded my expectations. One minute allowing you to be nineteen again and the next minute can slot straight into everyday life.
Price – £35,395
Engine – 2.0l turbocharged
Top speed – 149mph
BHP – 280PS
0-62mph – 5.5 seconds
Rating 4/5