Duncan Ferguson has said Joey Barton used to text him at 2am to offer advice on tactics as the two prepare to face off when Bristol Rovers travel to Forest Green on Saturday afternoon.
It's a must win game for Ferguson's side, sitting 11 points from safety with as many games remaining, whereas his opposite number's club sit in 15th place in League One, after promotion alongside FGR in 2022.
Forest Green who have won just five of their 35 league matches this season are looking to do the double over the Gas after a 2-1 victory on the opening day of the season after goals from Regan Hendry and Jordan Moore-Taylor helped Ian Burchnall's side to a shock win in their maiden game in League One.
Ferguson said: "I don't know lots about [Barton]. We've kept in touch because he's a big blue and he gave me a lot of support and was delighted when I was caretaker at Everton.
"They were in the relegation zone at the time so all Evertonians were worried, and Joey was one of them. I used to get texts at two in the morning saying, 'have you thought about this, have you thought about that?' I take advice from everybody, wherever it comes from but I'm my own man, I make my own decisions but Joey is a good blue."
The Bristol Rovers fans will make their shortest away trip of the season on Saturday, 21 miles to the Bolt New Lawn, and Ferguson is raring to go in his first West Country derby.
"It'll be brilliant to get the atmosphere in the ground and it'll spur the players on. Our home and away fans have been great, but we need to make sure we get behind them because they know we're in a difficult position. Hopefully, it'll be a good lively match and hopefully we can get three points," said Ferguson.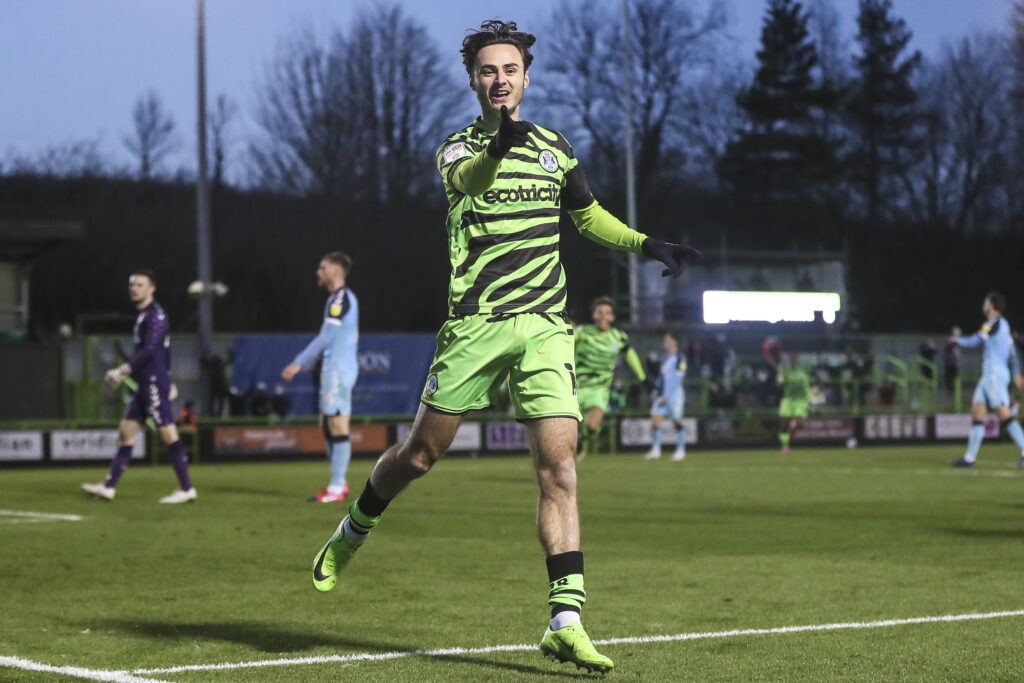 The Scot is still looking for his first win as Forest Green boss, but feels his team are getting on board with his vision and working hard, even training in an indoor hall in Cirencester on Wednesday due to the extreme conditions.
"The harder you work, the luckier you get so we're working extremely hard and hopefully, we get that break. I believe we've been on the end of a few poor decisions, you need that break in football but they're working their socks off. We got beat off by Ipswich who have a massive budget but everybody else, we've been in the fight.
"On Saturday, the disappointing thing was once we got the red, we didn't see out that action. We didn't have time to regroup and recover but we'll keep fighting and being professional and one day we'll get that result," said Ferguson.
While the Gas' place in League One is not yet secure, a tally of 42 points with 12 games to play has them well on course to clinch third-tier status for next term.
Former FGR forward Aaron Collins has been in fine form for The Gas, registering 15 goals already this season.
"We need to make sure we get pressure on the ball and screen [Collins]. He's a very good player and we've got our hands full on Saturday, we know that he's one of the better players in that team."