The countdown to Christmas is definitely on but looks set to be different this year, writes Tony Davey.
Manufacturing and supply chain challenges are bringing more uncertainty than last year. Many businesses, whether in food, fashion, or general retail, are reporting difficulties in predicting stock supply. Stock is arriving now, in plenty of time for the festive season, but there is some uncertainty around deliveries closer to Christmas and how stock availability may look. These challenges are not unique to our high streets, they can be clearly seen at online vendors too.
Last Christmas, we saw shoppers across the Stroud District supporting their local high streets and local businesses. One thing that the pandemic has shown us is how important local businesses are; with their ability to adapt quickly and the provenance of their goods, in addition to a heightened awareness of the importance of shopping local.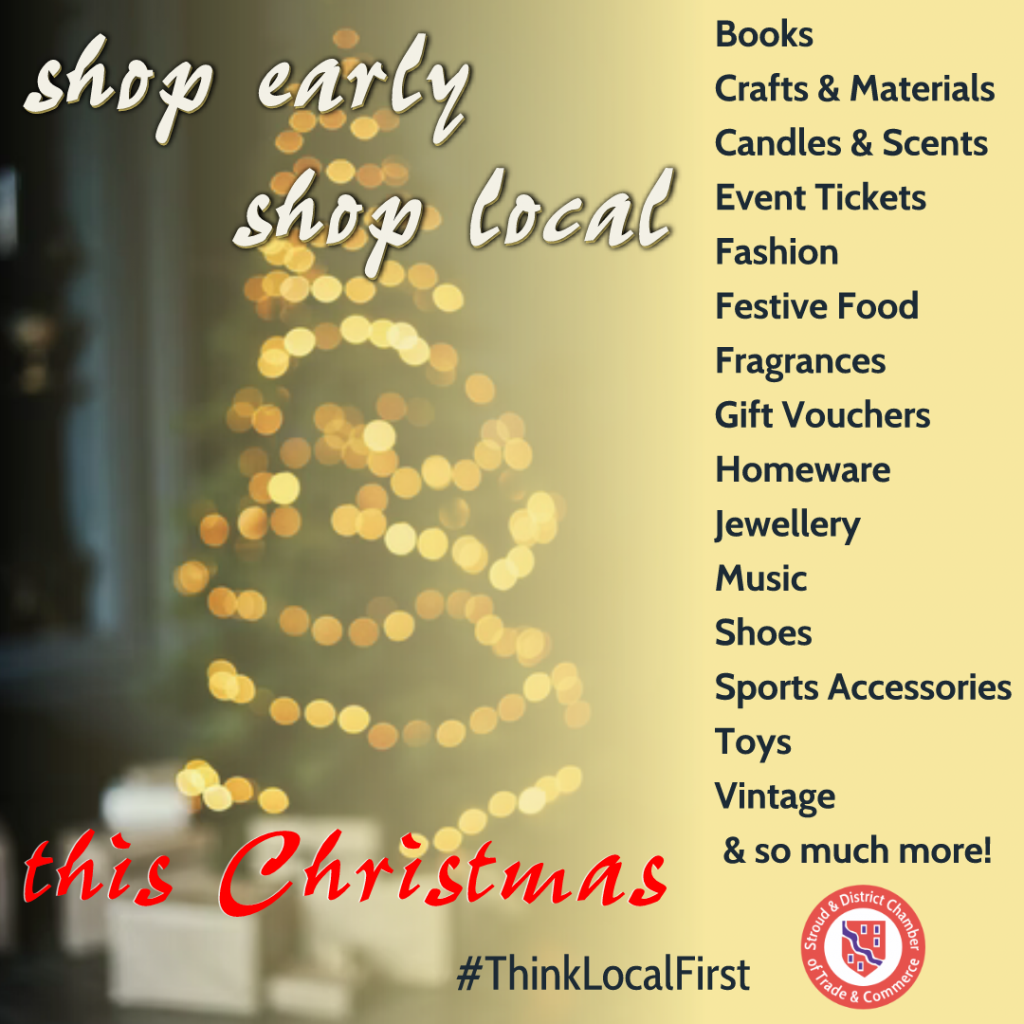 Research from TotallyLocally.org shows that for every £5 you spend in a local, independent shop a healthy £4 stays in our local economy. That fuels more local jobs, circulates to feed more local companies, and makes our towns and communities a better place to live. That compares to only £1.00 – £1.50 staying in the local economy for every £5 spent at a national chain, or almost nothing when spent at an online marketplace somewhere else.
This Christmas, we urge you to shop local and shop early where you can. If you buy it when you see it, you could avoid disappointment later. When you Think Local First you are making a real difference by supporting your local community, and when you shop early you can help spread the load too.
Whether you live in Stroud, Wotton-under-Edge, Nailsworth, Dursley, Stonehouse, or any of the towns and villages between across our district, please #ThinkLocalFirst this Christmas and see what you can discover on your local high streets and side streets.
Tony Davey, Chair of Stroud Chamber of Trade, has teamed up with the Stroud Times to provide regular updates on business life in the town and district.
Tony is a Consultant Technical Product Manager in the IT industry in addition to being the Manager and Principal Balloon Decorator for Party On Up in Stroud.