Stroud District Green Party has announced its candidate to stand in the Painswick & Upton by-election on May 17, writes Sue Fenton.
Gary Luff, 49, who lives in Painswick village with his wife and two teenage daughters, will contest the vacancy on Stroud District Council created by the resignation of Conservative councillor Jason Bullingham.
If the Greens win the seat, they will have 14 district councillors, further strengthening the cooperative Green-led alliance of Greens, Independents and Lib Dems.
Gary is a retired insurance company senior executive who now runs a community interest company called Sustainably Enough, which gives free advice to help people manage their money while reducing their environmental impact.
Gary has a Masters degree in Business Administration and is studying for an Environmental Science degree. A former chair of the Painswick Playgroup, he enjoys walking, running and cycling in the countryside.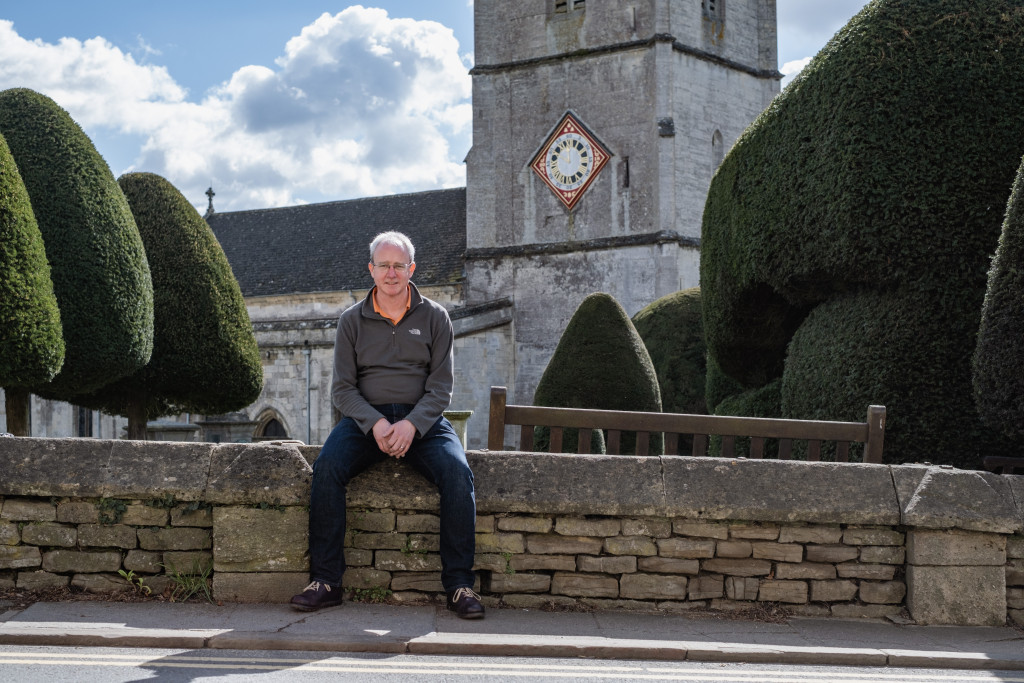 In the 2021 local elections, the Greens came a close second in the Painswick & Upton ward, only 151 votes behind the Conservatives, and the party believes it has the best chance of winning this time. Gary said: "The share of the vote won by the Conservatives in this ward has been declining for several years, and Labour's vote share has also declined. That direction of travel will only continue. We know that many traditional Tory voters will not automatically vote Tory this time, being disgusted with what has been happening in government.
"For them, the Greens offer the most attractive alternative as we offer economically sound policies as well as genuine care about environmental and social justice."
When Gary recently carried out a residents' survey in the ward, he found that the three most important issues were the cost-of-living crisis, protection of the countryside, and climate change – all issues that the Green Party is focused on.
"People are telling us on the doorstep that they're ready for a change; they want politicians who are caring as well as competent and the Greens are the best choice for that," he said.
Gary decided to stand for the vacancy after seeing how well the Green-led alliance was running the council. He said: "I really like the way the council has responded to the climate crisis and the cost-of-living crisis, and that's been through the alliance system, where the parties work collaboratively. That's a better type of politics, collaborating rather than playing party politics – and it's a type of politics I want to be part of."
If elected, Gary's priorities would include environmental protection for the Painswick & Upton area. "As a parent, and as a resident of this beautiful area who loves walking, running and cycling, protecting the countryside is close to my heart," he said. "The way the government allows water companies to discharge sewage into rivers, for example, is shocking."