A service of gratitude will take place this afternoon for Stroud's favourite sporting son.
In a stellar rugby career, John Vincent Smith, who passed away at his home at the age of 95 in Amberley on September 17, represented England, Gloucester, Rosslyn Park, Stroud, Gloucestershire, the Army, Combined Services, Rosslyn Park and the Barbarians.
JV played four times on the wing for England in the 1950 Five Nations and scored tries against Wales and France and two against Scotland – a championship record that would stand for the next 30 years.
His performance in the tournament was enough to earn him a place on that year's British Lions tour of New Zealand.
However, as he was on a special forces scholarship he was not granted permission to suspend his studies at the University of Cambridge and decided to continue with his degree rather than take the long journey to New Zealand by boat.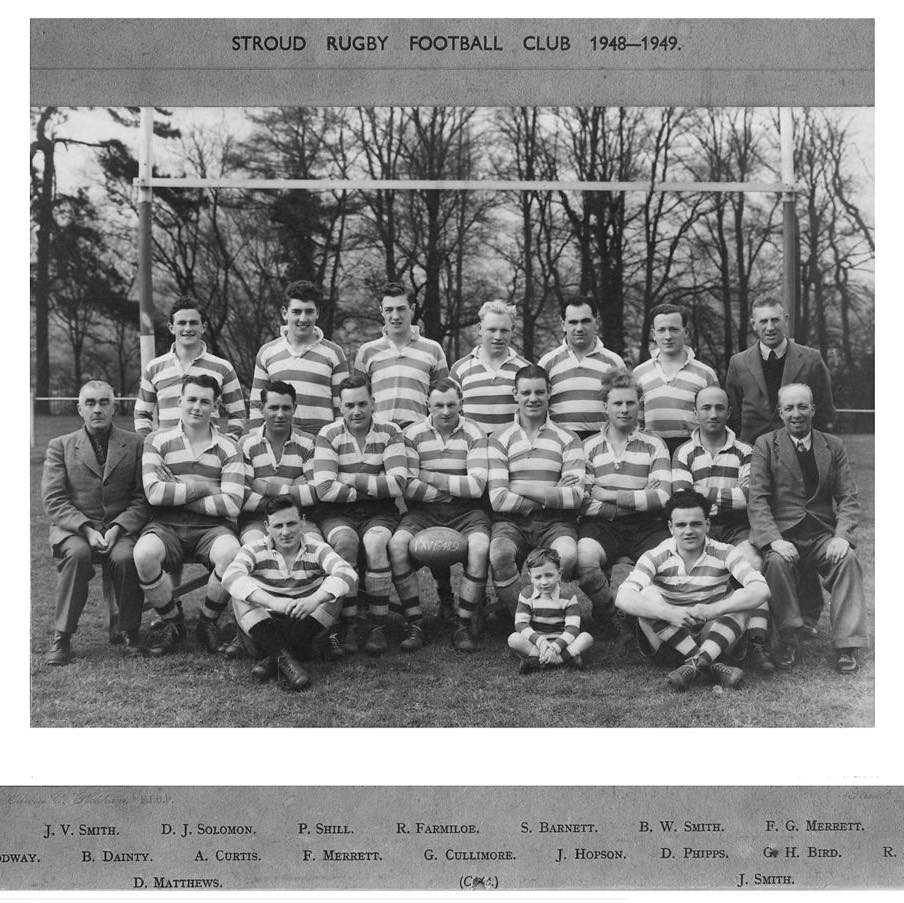 A fine athlete, JV ran against Olympian McDonald Bailey twice in 1947 and beat him both times. Breaking his back in a parachuting accident during his National Service in 1948 put him out of that year's Olympics.
While playing for London club Rosslyn Park, JV was in the team that won the Middlesex Sevens and then in 1951 played in the Rosslyn Park sevens team that won the Melrose Sevens, the first invitation side to do so.
After his playing days, eventually cut short through a shoulder injury, he became President of the RFU and managed a number of England teams – including the first England tour of Canada and the USA, and the England U-23 side to tour Spain.
Fiercely anti-apartheid, Smith strongly opposed tours to South Africa in the pre-Mandela period. He became a Liberal candidate at the 1966 General Election, and during his Presidential year at the RFU he had to deal with the alleged payment of players by Adidas in the amateur era.
JV lived most of his life in the Stroud area and gave a lifetime of support for local sport. He was a founder member of Minchinhampton RFC, helping to set up the club in 1982, represented Stroud RFC on the Gloucestershire RFU, and Gloucestershire on the Rugby Football Union. He played cricket for Stroud, Frocester and the Gloucestershire Gypsies.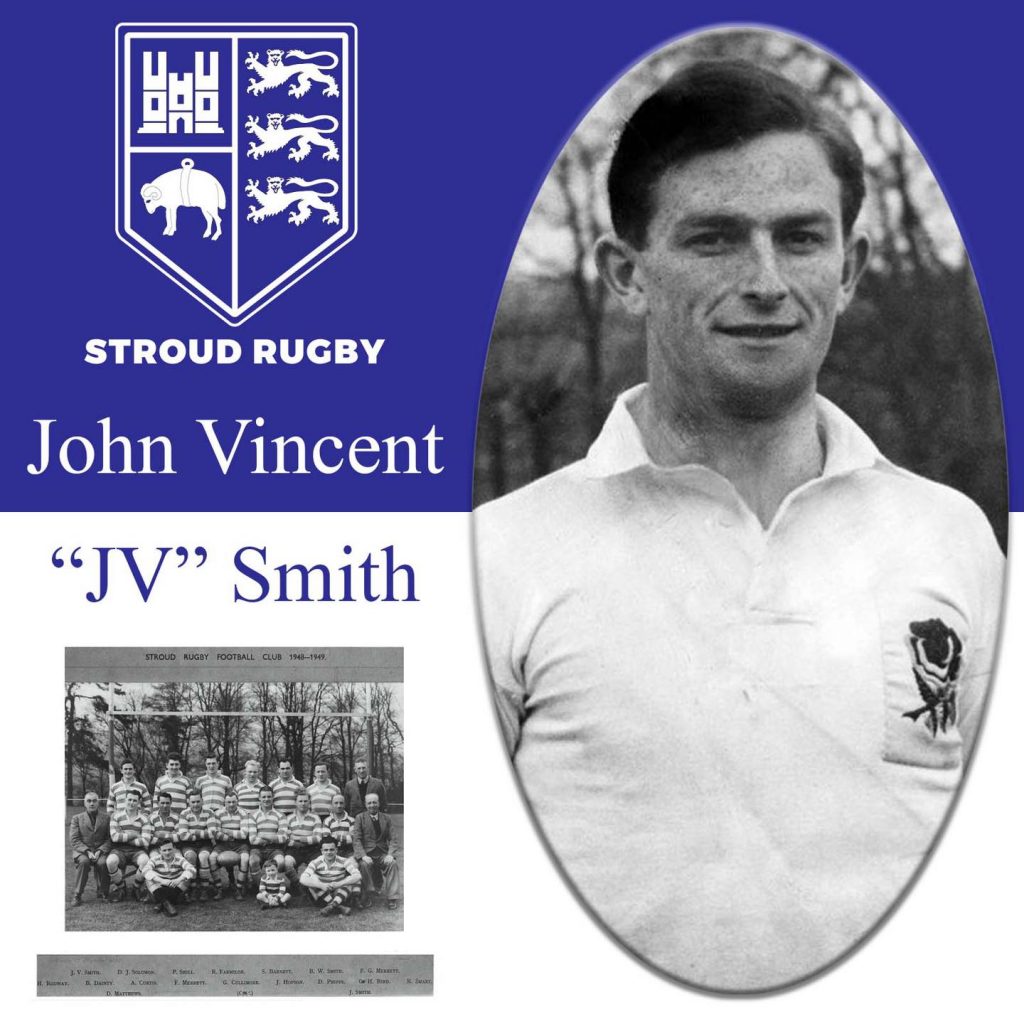 He particularly loved cricket, and always regretted he never saw his great hero, Wally Hammond, bat. He cycled as a 10-year-old, over to Gloucester to watch Gloucestershire play in a county championship match at the old Waggon Works ground at Tuffley. As he arrived he heard an appeal and discovered Hammond walking back to the pavilion.
RFU President Jeff Blackett led the tributes to JV, who up to his death was the oldest living England player, and former RFU President : "As well as being a proud life member of Stroud, JV was very proud of his long association with Rosslyn Park and of his Cambridge University Blue. An outstanding sportsman, the pinnacle of his rugby playing career was being selected to represent his country and he went on to serve the game for many years, including as RFU President. He will be very much missed by the game he loved."
"A spokesperson for Stroud RFC said: " It is with great sadness that we heard of the passing of JV Smith. A first-class player for England, Stroud Rugby and Cambridge University, JV was also a former RFU President and a great supporter of Stroud Rugby Club over many, many years. Our condolences go out to all of JV's family and friends at this sad time."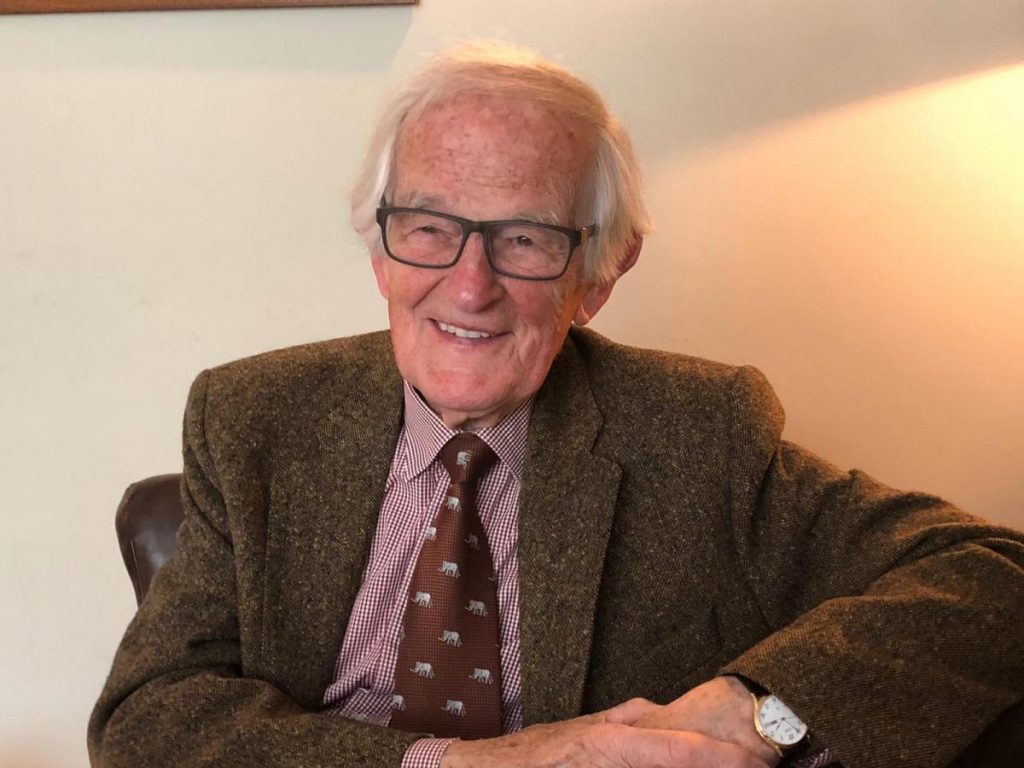 JV, who was a father of three as well a grandfather and great-grandfather, his service of thanksgiving is being held at The Parish Church of the Holy Trinity, Amberley, on Wednesday, October 13 at 3pm followed by a reception in the Amberley Parish Room.
Everyone is welcome to attend and celebrate his life Colourful attire. Family flowers only.