Tributes have poured in for ex-Forest Green Bob Mursell, who has died after a short illness at the age of 85.
The effervescent former Forest Green boss was responsible for the early rise of the tiny club on the top of the hill as he steered Rovers to the double in 1982; winning the FA Vase at Wembley and the Hellenic League title.
Mursell's Rovers beat Rainworth Miners Welfare Football Club 3-0 at Wembley in front of 12,500 fans – a match that will live long in the memory for many supporters.
Andy Leitch scored a brace in the game, with captain Kenny Norman adding gloss to the victory with a fantastic chip from the corner of the 18 yard box.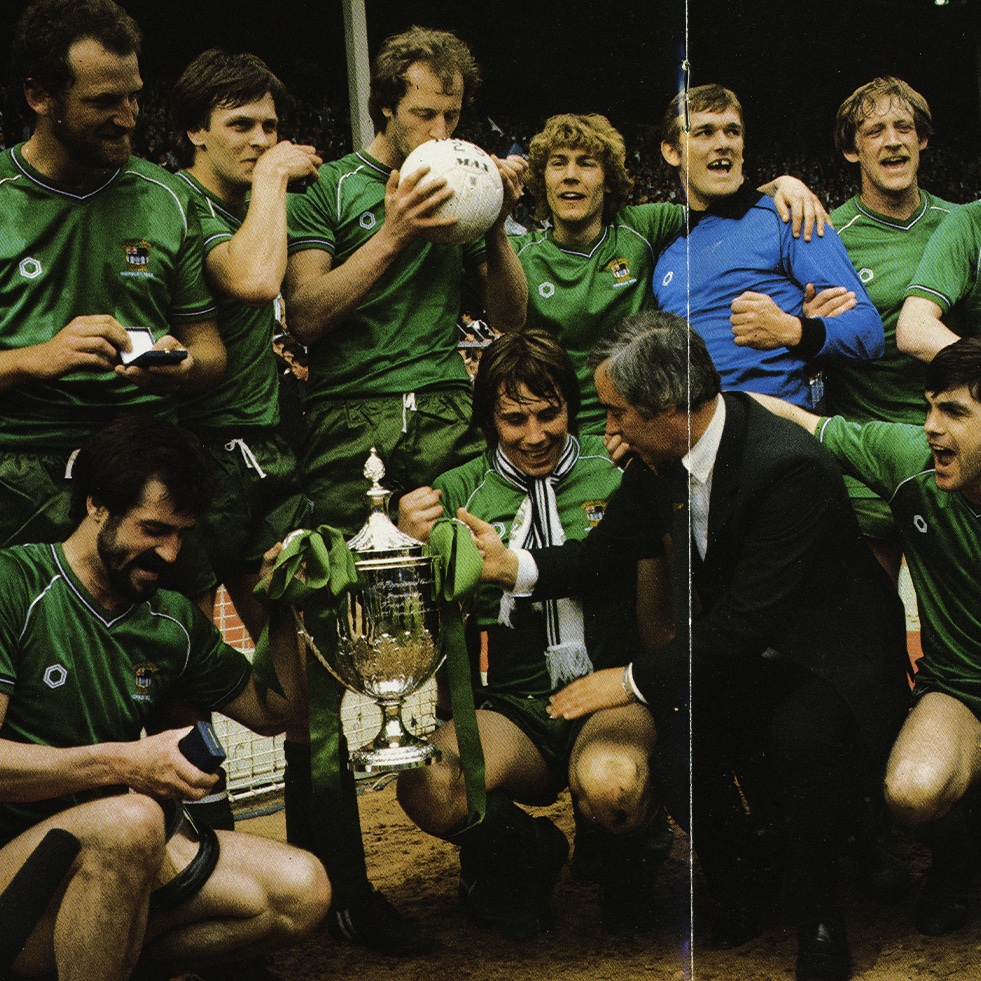 Mursell's belief Rovers would win at Wembley and lift the Hellenic League title back in 1982 was the mitigating factor in strikers Steve Doughty and Andy Leitch putting pen to paper at the New Lawn.
Doughty, who would go on to play for Cheltenham Town and Newport County, said: "I was a 20 year-old playing for Frampton in the County League, we were playing Forest Green in the Stroud Charity Cup, which we won 2-0 and I scored both goals.
"After the game Bob (Mursell) asked me for my phone number, we had a chat and I met up with him a few days later, he said he was impressed with my performance against the Green and wanted to sign me for the following season, he told me if I signed he would promise me a Hellenic League winners medal and a Wembley cup win. I didn't believe him, but signed anyway, 12 months later he was true to his word, I will always be grateful to Bob for playing a major part in my footballing career."
Leitch, who had played in the Football League with Swansea City was with Yeovil at the time, but Mursell's swagger convinced him to join Rovers.
"I was on a bit of a downward spiral while playing at Yeovil, and literally bumped into him at the bottom of my road, and he said he was building a team at FGR and wanted me to sign for next season," Leitch said. "I was still on contract at Yeovil for the next year, but Bob had my interest by saying FGR would win the FA Vase and he wanted me to play my part in it.
"He mentioned a few names who were signing, so we drove to Yeovil the next day and cancelled my contract, the rest as they say is history.
"Bob was a great motivator, and talker and got a brilliant side together and found a job for me in the printing firm he was running, where he was a very successful businessman and devoted family man, so glad I bumped into him that day, condolences to the family – such a sad day, thanks for the memories Bob, and all you did for me."
Bob's son Paul paid tribute to his dad: "Bob passed on July 17th after a short illness with family present, he was not in pain
"Bob lived for his family, business and football. He was born in Clifton and started his career with the Bristol Boys at Ashton Gate. He soon moved on to national service where he played for the army all over Europe.
"His first taste of management was as an assistant at Bath City, then Clevedon Town as manager, Gloucester City. Forest Green and lastly Gloucester again as manager
"He won the FA Vase and Hellenic League in 1982 for Forest Green and in 1983 won the Southern League for Gloucester City.
"He retired to Spain for several years before coming back to build two print companies from scratch with his son Paul.
"He had the ability to walk in any pub and be talking to people in minutes and had a lovely way about him
"His last ten years was spent relaxing on Mersea Island in Essex with wife Margaret and cat Tinsel.
"Dad leaves behind four grandchildren, who he loved deeply, Ashley, Molly, Louie , and Bobbie and grandson Harry.
"His motto in life to all family was – dig deep and make things happen."