Often the story behind a book is as captivating as the book itself and this is true for first-time author Andy Hussey's children's book, 'There's No Deer Around Here', a nurturing and heartfelt book, endorsed by The British Deer Society inspired by the events of the pandemic lockdown, 2020.
This is the first book from independent publisher, Muddy Little Boots and features the adventures of Jacob, his Granny and beloved dog, Archie which takes young readers (and adults) into the exciting imagination of a young boy, for whom the simplest of outings turns into the most unexpected and unforgettable.
The story focuses on Jacob, a young boy who stays regularly with his Granny whilst Mum and Dad work. He can't work out what has entered Granny's garden one night and what had eaten all of their vegetable plants but with an inkling, it could be deer, he sets off to collect clues. Could deer becoming closer than we think to our homes, towns and cities?
A graphic designer by trade, Hussey is fuelled with a passion for creative writing, especially when it comes to the great outdoors. When the UK entered lockdown, he took up daily walks in his home-town of Stockbridge, Hampshire and noticed large numbers of deer, inspiring his inner author.
He explains: "Deer spotting became part of my daily lockdown walks with my dog. With Covid forcing us to stay local and rediscover our own local landscapes, it was invigorating to get out in the fresh air and appreciate what was on my back doorstep. From chatting to friends and family, it was clear that children were also being impacted by Covid, especially their mental health and well-being so I wanted to create a book to encourage kids to get outside, particularly at a time when we all needed to appreciate the positive impacts nature has on our mental health.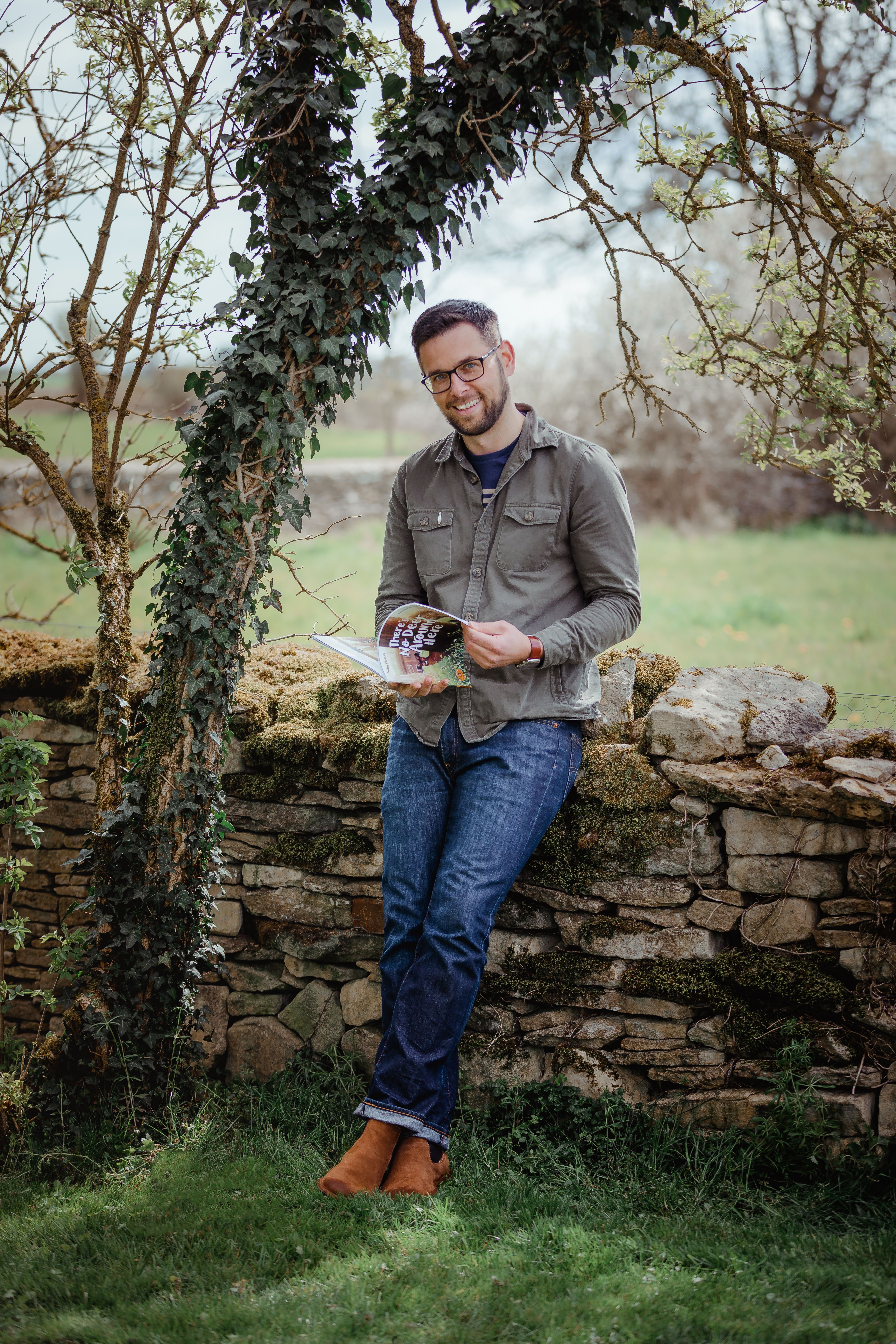 "With the help of our mindfulness consultant, Ruth Davey, I wanted to encourage everyone to look again at our surroundings!" The collaboration between Hussey and Illustrator, Rosie Venner has resulted in a richly illustrated book with a charming trio of characters that works on many levels: as an inquisitive story exploring the themes of curiosity and nature, whilst cleverly weaving the important messages around diversity and inclusivity. It's also educationally appropriate whilst being, at its heart, a lovely bedtime read for all the family.
"This story celebrates the wholesome relationship of a grandchild and their grandparent and shows the reader that there can be beauty found in everything – even in the darkest, strangest times of our lives. I hope that this book inspires children everywhere to explore their surroundings and know that their imaginations should have no boundaries." Venner explains.
Hussey also enlisted the help of Davey to help create a timeless activity list at the back of the book; suggested activities we can all do and appreciate as a family, both young and old. He is already working on a sequel, "Are There Any Trout About?", a riverside adventure looking for trout to feed, and hopes to launch this in early 2022.
There's No Deer Around Here retails at £6.99 and is available online from www.muddylittleboots.com/shop An audio version of the book is available via a QR code printed on this inside cover; once scanned an audio file with sound effects and prompts to turn pages is actioned. For more details see the Muddy Little Boots website and follow the adventures of Jacob and other characters on Instagram at MLBbooks.