We sat down with head chef Sam Idione to find out a little more about why eating at Roots + Seeds Kitchen Garden is so special.

Can you tell us a little bit about yourself, including where you are today, professionally, and what got you here?
I started training in classic French cuisine aged just 15 in Cornwall. I then went on to work at Simpsons in Birmingham and then headed back to Cornwall to work at Rick Stein in Padstow. I then moved to London to work at the renowned British fine dining restaurant, The Clove Club in Shoreditch, which showcases the very best produce from the British Isles, before heading to the acclaimed two-Michelin star Restaurant, Patrick Jeffroy, in Brittany. On returning from France I also headed up the kitchen for David Beckham's legendary summer garden parties.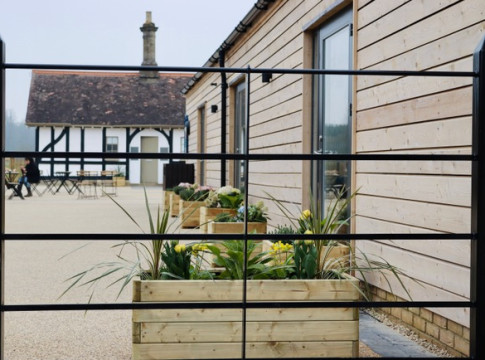 My cooking is very much influenced by innovative ideas and contemporary twists on modern British and traditional French cooking, based on what I learnt and experienced working with some truly great chefs. They also taught me how to create modern, light, dishes and to make sure everything is beautifully presented and made using the best quality ingredients possible sourced from the surrounding area.
What's your signature dish?
My signature dish at Roots and Seeds is the Hasselback potato with fermented red cabbage and shaved egg yolk.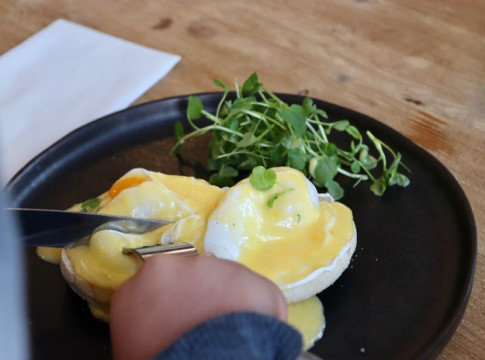 What are the most important considerations when crafting your menu?
To understand and know the demographic for the local area and what's going to give us something outstanding on any given day. Equally important, is be inspired by any unexpected product that arrives at the kitchen door on any given day and use it wisely to create something really special.

How would you describe your cooking style?
Simple and bold.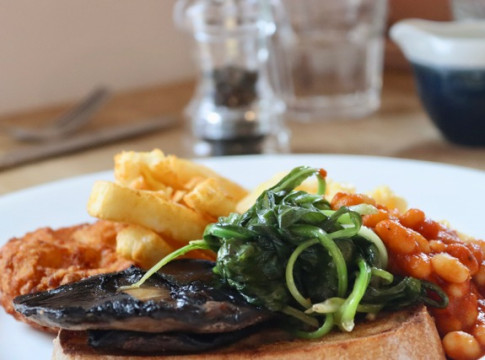 Do you have a favourite time of year or such of ingredients that you look forward to working with?
Spring for the fabulous produce that is available throughout the UK

What is your favourite ingredient?
Asparagus when in season and butter. Butter makes me very happy.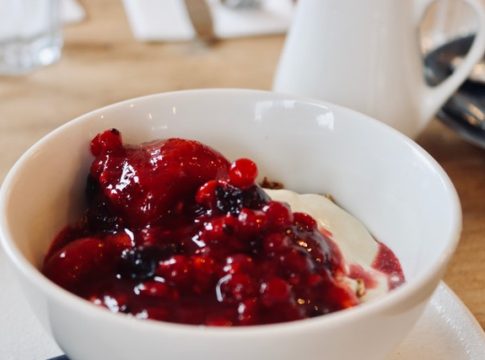 What's your favourite piece of kitchen equipment?
Mandoline.
Where's your favourite place to dine?

Adams Restaurant, Birmingham – the food is utterly delicious and the service is always spot-on.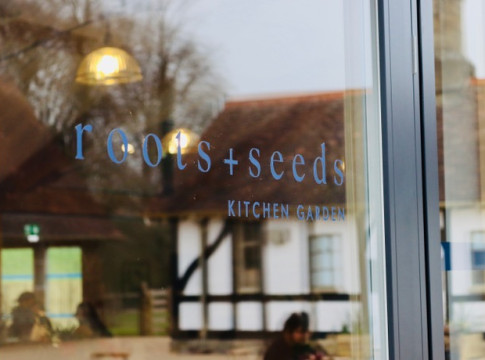 What do you think is the most overhyped food trend?
Avocado.
How would you describe the food you create at Roots + Seeds Kitchen Garden to somebody who's never experienced your kind of food?
Local, fresh, simple.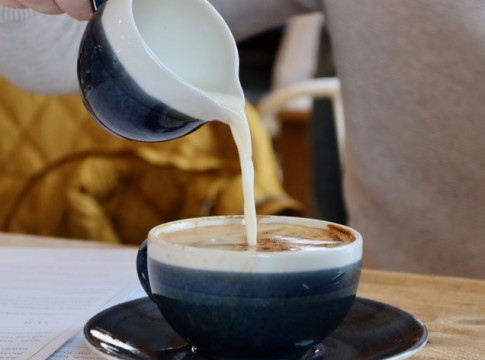 How do you go about menu planning?
Produce is prepared on a weekly cycle with daily changing specials to maintain low to zero food waste. For me, it's all about what's in season and what the best produce is available on the day from our suppliers within a 25-mile radius and from our own -on-site kitchen garden. Only freshly picked fruit, vegetables and herbs at their absolute prime make it through the kitchen door each day.

What would you be doing if you weren't a chef?
Property development.

What's your favourite takeaway or comfort food?
Napoli Pizza.

FROM THE MENU

Please list your menu – https://rootsandseeds.co.uk/menus/
Fact box
Address: Roots + Seeds Kitchen Garden, The Old Kennels, Cirencester Park, GL7 1UR
Phone: 07873621376
Website: www.rootsandseeds.co.uk
EMAIL: eat@rootsandseeds.co.uk