King's Stanley Playgroup have opened its new sensory garden.
Cllr Steve Hynd cut the ceremonial ribbon to open the garden, which is aimed at providing a stimulating and interactive environment for young children to explore and learn.
The sensory garden, which will greatly increase the children's outdoor space, is designed to engage children's senses of touch, smell, taste, sight, and sound, and offers a variety of interactive features such as a sand play area, musical instruments, and a herb garden. The space also includes raised beds for planting and growing vegetables and flowers, providing children with an opportunity to learn about nature and the environment.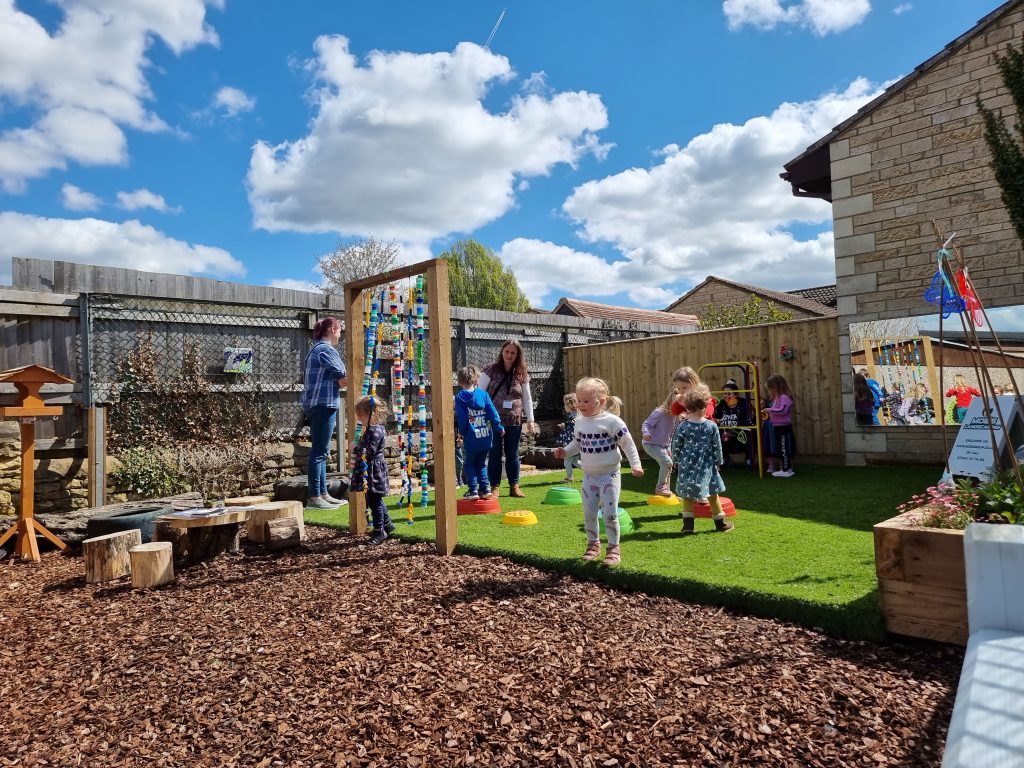 The garden was designed and created by Moe's Landscaping, a local landscaping business that worked with the playgroup's ideas to achieve the perfect end result. Help was also sought from local volunteers, who completed the finishing touches to the garden, including the creation of beautiful, hanging mosaics. The garden was designed to be accessible to all children, including those with disabilities or additional needs, and has been carefully crafted to provide a safe and secure environment for young children to explore.
The garden will increase the amount of play space available to the children and encourage them to connect with nature and provide them a space where they can feel calm.
The garden has transformed a brownfield site of previously unused and unloved land behind King's Stanley Village Hall. The new sensory garden instead is now filled with plants, play spaces and interactive experiences for the children to enjoy enabling them to connect with nature. It is hoped that the garden will be of particular benefit to children with special educational needs for many years to come.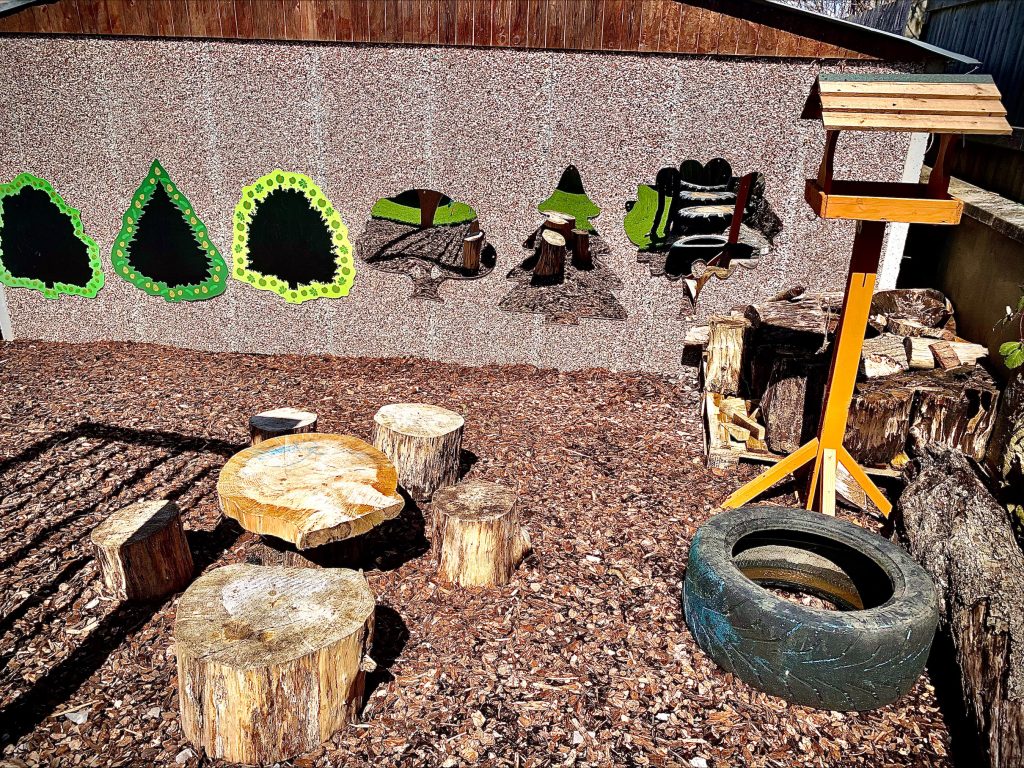 Kayla Hughes, a parent from the playgroup said: "My son Chester is neurodivergent, and having access to a sensory garden at playgroup will be so beneficial to his well-being and will aid his own ability to regulate. He very much loves to be outside rain or shine. How King's Stanley playgroup have utilised this space is perfect.
"During times of distress and/or overwhelm, having such an inclusive and thought-out area will be key in calming him. There are many different aspects to the garden, it has mirrors, colours, bark, grass, tyres and flower beds. So many textures and activities to explore, a sensory haven that will be enjoyed by all I'm sure, but certainly, undoubtedly by Chester."
The project was funded through many local fundraising events organised by the playgroup's committee and also through a number of grants received from local sources, including King's Stanley and Selsely Trust, Gloucestershire County Council's "Build Back Better Councillor Scheme", Stroud District Council's Small Grants Panel, School House Trust, Stonehouse Community Bingo and members of the King's Stanley community.
Speaking after the launch Rachel Woodward, Committee Member & Project Lead at King's Stanley Playgroup said: "It fills me with so much joy seeing this previously abandoned and disused space, now being loved by the children of the playgroup. It really makes all the effort and fundraising feel very worthwhile. We all know at the playgroup that giving children access to green space is so important for their early years development. We know that the garden will be helping children for decades to come grow, learn and play. And it wouldn't have been possible without all the grants and fundraising support we have received from our local community, so thank you so much to everyone who has contributed in any way. It just shows what a lovely and wonderful village we live in."
The sensory garden is part of King's Stanley Playgroup's ongoing commitment to providing high-quality early years education and care to local families. The playgroup has been providing a safe and nurturing environment for young children for over 20 years and is dedicated to supporting children's learning and development in the crucial early years. They have recently received a glowing Ofsted report.
Cllr Hynd, Green Party District Councillor for The Stanleys who opened the garden added: "My own son went to this playgroup and benefitted so much from the love and support the staff gave him. I feel really honoured now to have been asked back to open this new sensory garden that will enhance the kid's time at King's Stanley Playgroup even more. We are so lucky to live somewhere with access to outside spaces like Penn Woods and Selsley Common. But it feels really special to bring a bit of that natural magic into the learning and play environment of King's Stanley playgroup."
Vicki Richardson, Kings Stanley Playgroup Manager added: "The children of Kings Stanley Play Group have already had the benefit of exploring and engaging in our brand-new sensory garden. We are using the space as a calm area, where children can work together to relax, educate, encourage exploration and stimulate all of the five senses through incorporating shapes, patterns and a variety of tactile features such as carefully chosen herbs and flowers which provide opportunities to touch, see, smell and in some case even taste for example all the children have planted broad beans in the raised beds.
"The children can engage in mark making through the use of the chalk and mirror boards, explore the three tractor tyre sandpits, create sounds on the music stand and enjoy walking through the bottle top hanging curtain as well as exploring touch whilst walking on the tactile river stones.
"The sensory garden promotes interest in the world around us through exploring the bug hotel and listening to and watching the birds which frequent our bird table, in addition, we have spent time lying down watching the clouds change shape as we focus on, Happy breathing."
"The opening of the sensory garden marks an exciting new chapter in the playgroup's history, and the staff and volunteers are looking forward to seeing the children enjoy and learn from the new space."